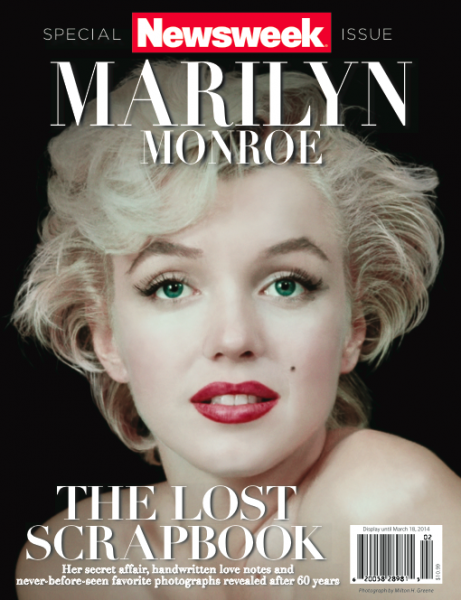 In January, Newsweek published a special issue, Marilyn Monroe: The Lost Scrapbook. Photographer Larry Schiller claimed to own a scrapbook given to Sam Shaw by Marilyn, though expert readers noted the handwriting was dissimilar to her usual style.
Also this month, Unclaimed Baggage – a documentary about 'the unclaimed trunk of MM' – was screened on European television, and George Jacobs, valet to Frank Sinatra, died aged 87.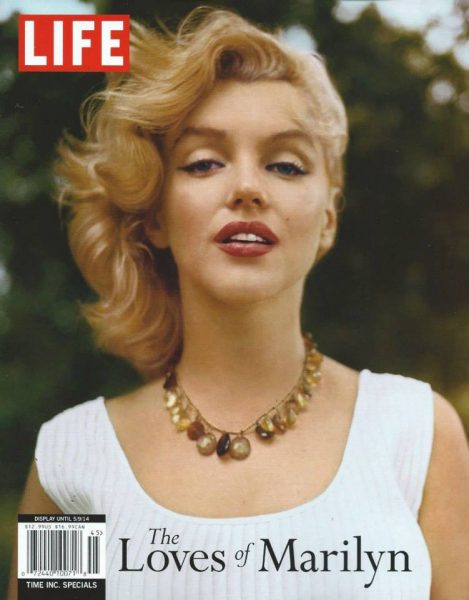 In February, Life published The Loves of Marilyn, another magazine special with text by J.I. Baker (author of a conspiracy novel, The Empty Glass.) Many fans were surprised to see the widely discredited Robert Slatzer listed among Marilyn's alleged paramours. It has since been republished in hardback.
Also this month, the Academy of Motion Picture Arts and Sciences acquired an archive of 58,000 pictures by press photographer Nat Dallinger. His photos of Marilyn at the Let's Make Love press conference were featured in the Hollywood Reporter. And archive footage of Marilyn was featured in Bob Dylan's Chrysler ad, screened during America's Superbowl.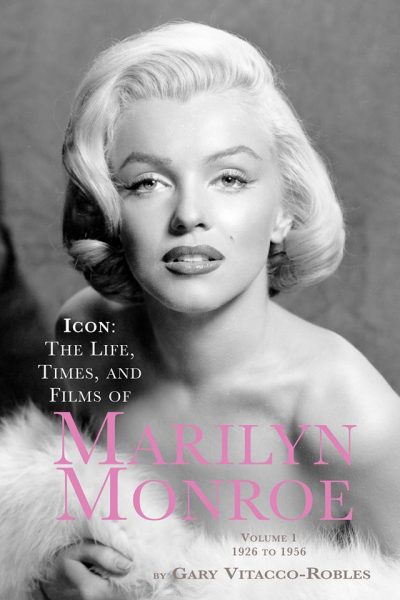 In March, Icon: the Life Times and Films of Marilyn Monroe – Volume I, 1926-1956 was published. Marilyn also graced the cover of Julien's 90210 Spring Auction catalogue, and was the subject of another magazine special, part of the 'Etoiles du Cinema' series in France.
Stanley Rubin, producer of River of No Return, died aged 96, and William Carroll, one of the first photographers to work with Marilyn, also passed away. Bob Thomas, the veteran Hollywood columnist who reported Joan Crawford's verbal attack on Marilyn back in 1953, died aged 92.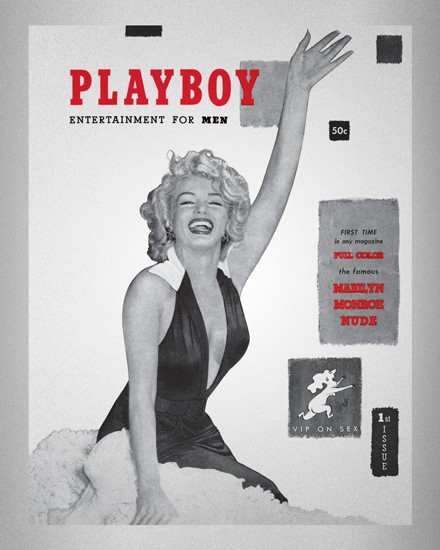 Playboy re-released its very first issue – with Marilyn as its cover girl and centrefold – in April, as part of an ongoing celebration of the magazine's 60th anniversary. And a collection of Elia Kazan's private correspondence – including a 1955 letter to his wife, Molly, regarding his prior relationship with Marilyn – was also published.
Also in April, Hollywood legend Mickey Rooney (Marilyn's co-star in The Fireball) died aged 93. And Pharrell Williams released his hit single, 'Marilyn Monroe'.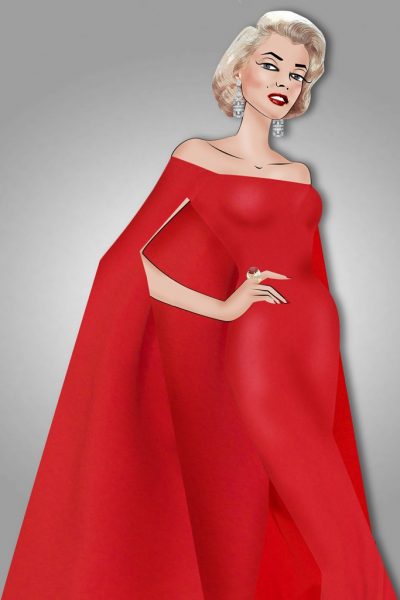 On May 25th, Marilyn's half-sister, Berniece Baker Miracle, died aged 94 in Asheville, North Carolina. Also this month, make-up artist Marie Irvine shared her memories of Marilyn. AmfAR, the world's leading charity for AIDS research, held a 'Red Marilyn'-themed fundraising ball during the Cannes Film Festival.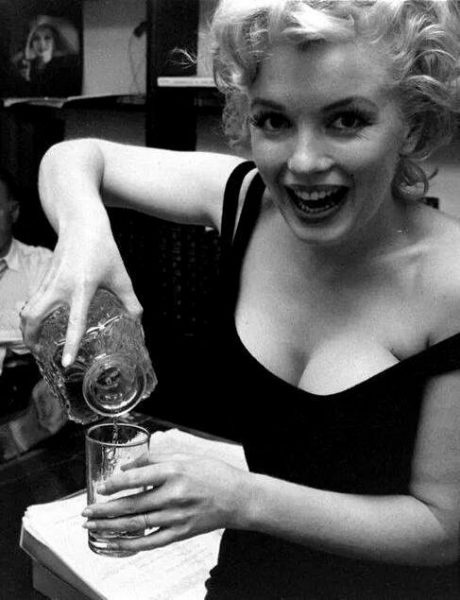 June 1st marked what would have been Marilyn's 88th birthday. Also in June, actor Eli Wallach, Marilyn's friend and co-star, died aged 98. An archive of 'lost' Milton Greene photos was auctioned in Poland, and a revised, updated edition of Carl Rollyson's MM: A Life of the Actress was published.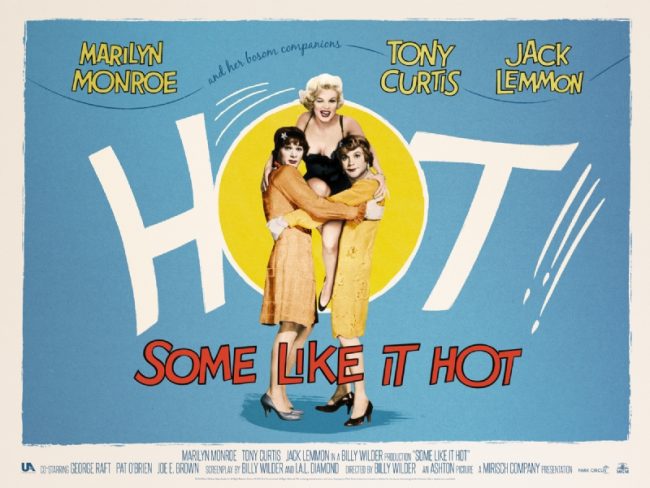 In July, Some Like it Hot was re-released in UK cinemas, winning a 5-star review in The Guardian. Sadly, several people with connections to Marilyn passed away in July, including psychic Kenny Kingston, journalist Robert Stein, and actors James Garner and Elaine Stritch. Meanwhile one of Marilyn's old haunts – the Racquet Club in Palm Springs – was engulfed by fire.
August marked the 52nd anniversary of Marilyn's death, with a live stream of the annual memorial service in Los Angeles. Also this month, Lauren Bacall, Marilyn's co-star in How to Marry a Millionaire, died aged 89; and Tom Tierney, 'Marilyn's paper doll artist', also passed away.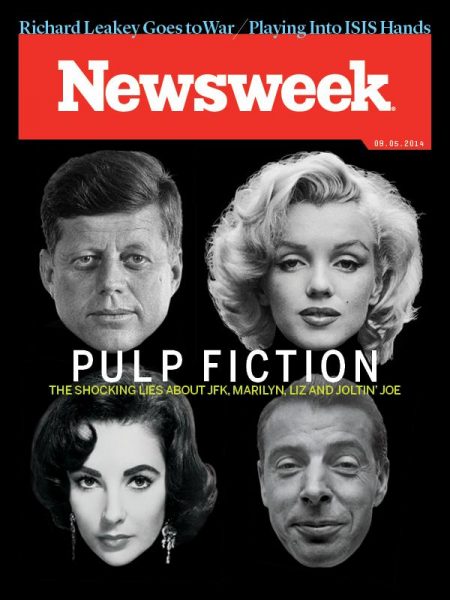 In September, Newsweek published a cover feature exposing the many inaccuracies in C. David Heymann's posthumously-released Joe and Marilyn: Legends in Love. And TV Guide released a special issue dedicated to Marilyn, part of their 'American Icons' series.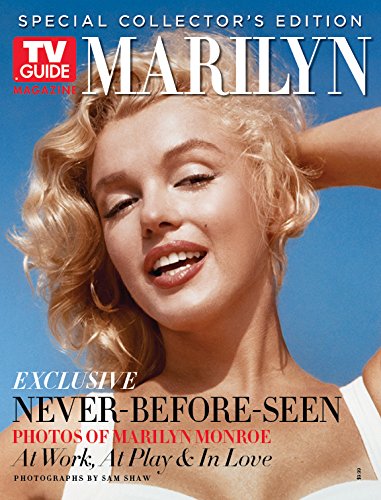 Several rare photos of Marilyn were featured in Profiles in History's Hollywood Auction 65 catalogue, while Britain's Daily Express published a special supplement about Marilyn's tragic death, as part of a 'Historic Front Pages' series.
Also this month, self-confessed 'Marilyn Geek' Melinda Mason launched a new exhibition at the Wellington County Museum in Ontario, Canada; and the chameleon-like actor John Malkovich posed as Marilyn for photographer Sandro Miller.
In October, A retrospective for photographer Nickolas Muray opened in Genoa, Italy. Carl Rollyson's latest book, Marilyn Monroe Day by Day, was published.
A rather sensationalised documentary about Marilyn's mysterious death – Marilyn: Missing Evidence – was broadcast in the UK. Her death was also the subject of a cover feature in the US magazine, Closer.
Also this month, Kelli Garner was cast as Marilyn in Lifetime's upcoming mini-series, The Secret Life of MM.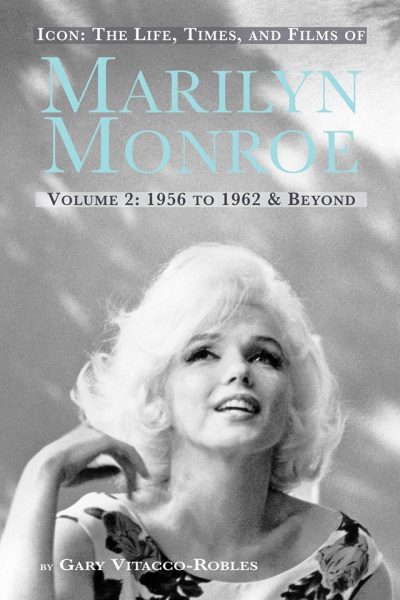 In November, Gary Vitacco-Robles' Icon: The Life, Times and Films of MM – Volume II, 1956-1962 and Beyond was published, earning a rave review from columnist Liz Smith. Fansite Immortal Marilyn published a series of myth-busting articles at Buzzfeed. And Anna Strasberg, current owner of Marilyn's estate, lost a lawsuit against Profiles in History, regarding a so-called 'letter of despair' from Marilyn to Lee Strasberg.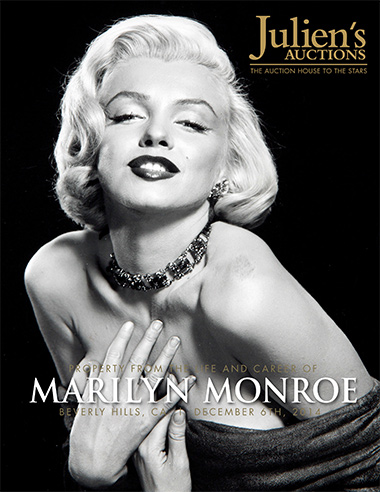 In December, items from 'the lost archive of Marilyn Monroe' sold for high prices at Julien's Auctions. Marilyn graced the cover of Esquire's Colombian edition, and a new CD boxset, Diamonds, was released. Finally, photographer Phil Stern died aged 95.