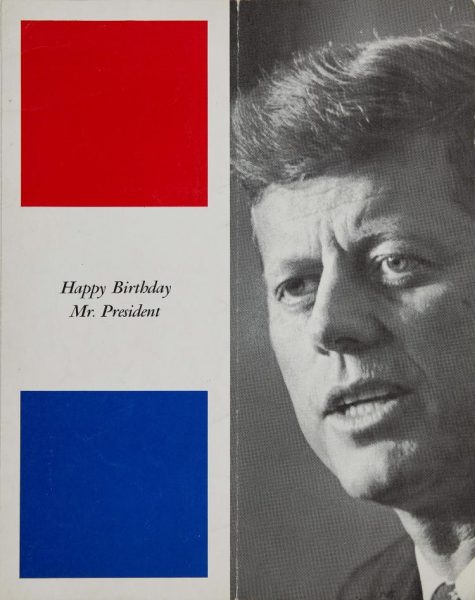 The 'nude' beaded dress worn by Marilyn as she sang 'Happy Birthday, Mr President' to John F. Kennedy at Madison Square Garden on May 19, 1962 will be auctioned at Julien's next month, with bids starting at $1 million. There are also several other items on offer from the historic gala, including Marilyn's own ticket and program.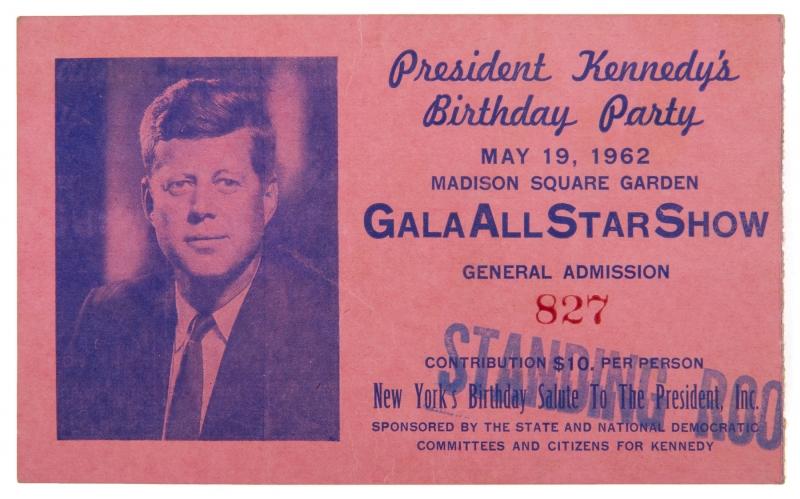 Legendary costume designer Bob Mackie began his career as a sketch artist for Jean Louis, and his drawings of Marilyn's dress are also up for sale. At the time of his first attempt, Mackie didn't know who the dress was for (although he was already working with Jean Louis on Marilyn's costumes for Something's Got to Give.)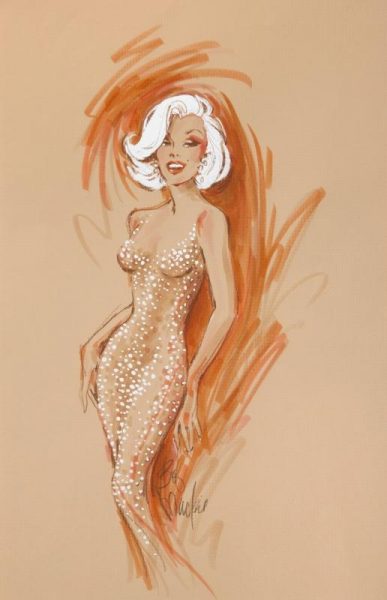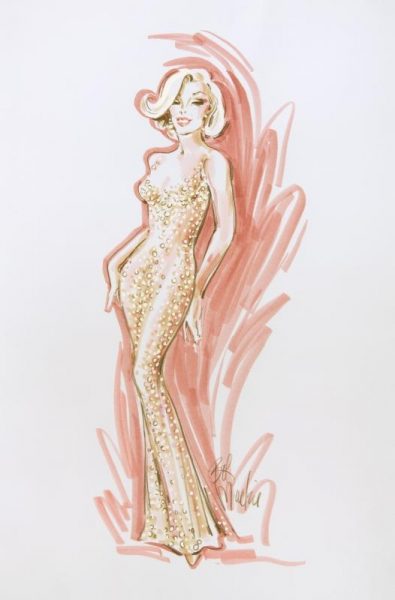 Five colour photos from the collection of Monroe Sixer Frieda Hull, and an eight-minute film comprised of clips from the night's entertainment, take us back to the events of 1962.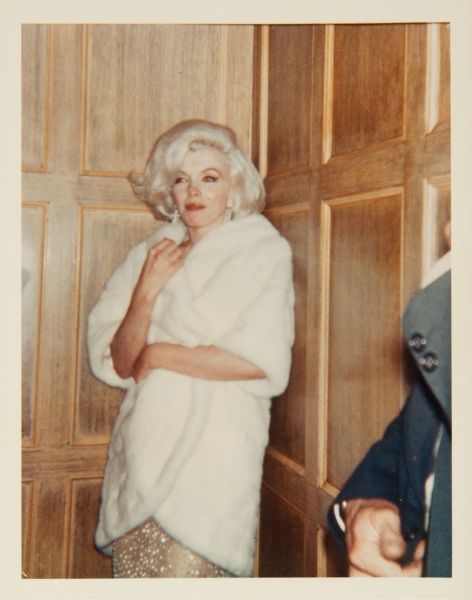 Illustrator LeRoy Neiman captured Marilyn's unforgettable performance in art.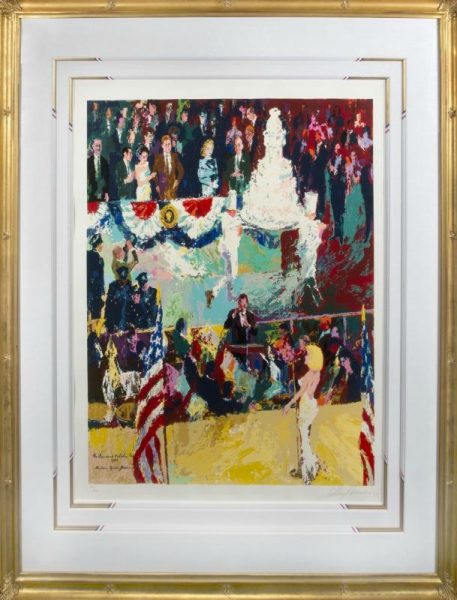 Producer Clive David kept a commemorative tile signed by various stars in attendance, including Marilyn, Ella Fitzgerald, Jack Benny and Maria Callas. It would be Marilyn's last major public appearance, triggering over fifty years of rampant speculation.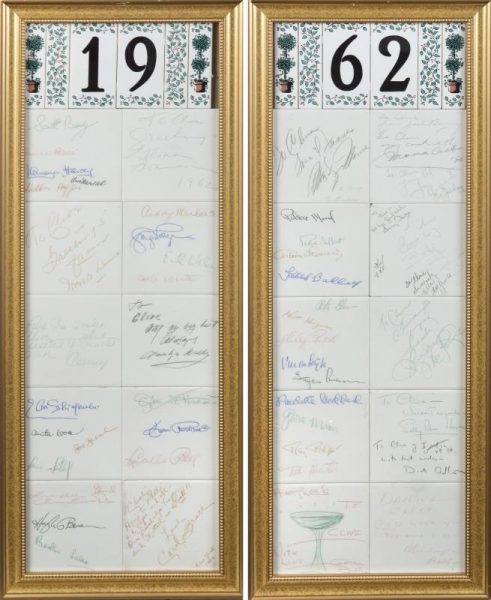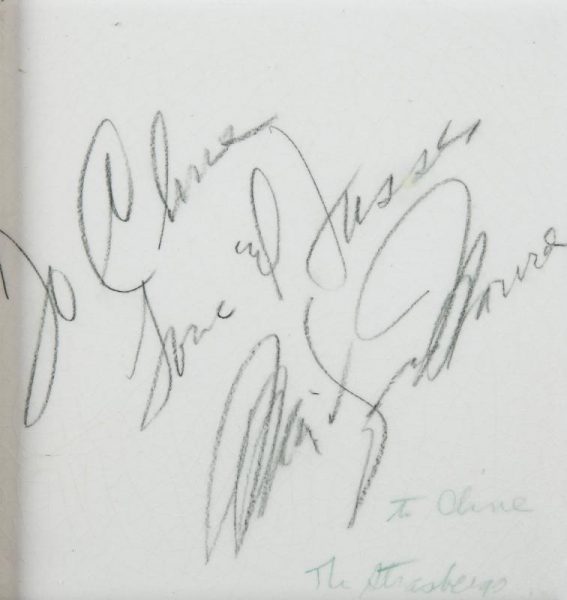 UPDATE: The 'Happy Birthday' dress was sold at Julien's for $4.8 million on November 16, 2016, making it the most lucrative dress in auction history. The buyer is Ripley's Believe It Or Not museum, who plan to showcase the dress in future exhibitions. Read a full report from Scott Fortner on his MM Collection Blog.