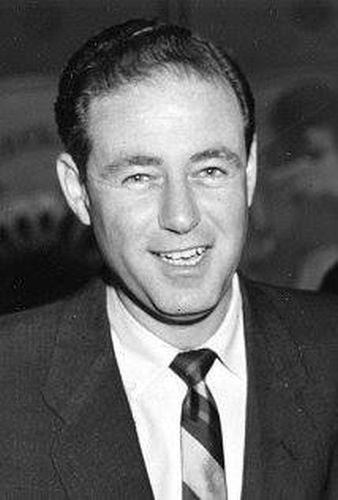 Stanley Rubin – the producer of River of No Return, who along with his actress wife, Kathleen Hughes, was a regular guest at Marilyn's annual memorial services – died on Sunday, March 2, aged 96, reports the L.A. Times.
Born in the Bronx in 1917, Stanley took a Greyhound bus to Los Angeles in 1933. Though he would not complete his degree at UCLA, he quickly made his mark on Hollywood.
By 1940, Rubin was a screenwriter at Universal, and became one of the first to win an Emmy in 1949. He wrote scripts for 19 films, and produced over two dozen feature and TV films. His personal favourite, The Narrow Margin (1952) was shot in 13 days and became a classic film noir. Rubin had refused to obey RKO head Howard Hughes' demand that he re-shoot it with an all-star cast.
Stanley first met Marilyn Monroe in 1948, when she auditioned for a TV series. Although impressed by her, the producer decided that she was too inexperienced for the role.
By 1953, Marilyn was one of Hollywood's biggest stars. Rubin met her again when Twentieth Century-Fox asked him to produce a new Western, River of No Return.
Director Otto Preminger was not Rubin's first choice, and Marilyn soon became unhappy with his tyrannical ways. However, Rubin told Michelle Morgan (author of MM: Private and Undisclosed) that Marilyn's leg injury, incurred while filming on location, was genuine and not staged.
A year later, Rubin married Kathleen Hughes, best-known for her role in the sci-fi classic, It Came From Outer Space (1953.) They had four children together.
Rubin's final screen credit was in 1990, as co-producer for Clint Eastwood's White Hunter, Black Heart. In recent years, he resumed his studies at UCLA, and was the subject of a 2008 documentary, Stanley Rubin: A Work in Progress.