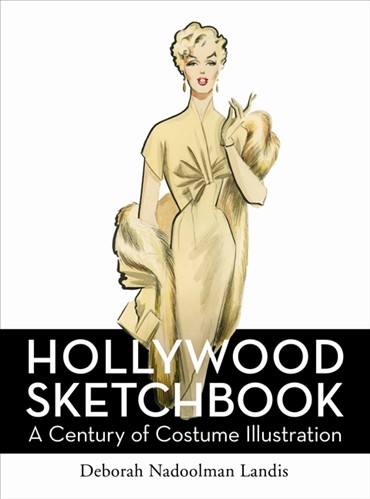 Two intriguing new books caught my eye recently: firstly, Hollywood Sketchbook: A Century of Costume Illustration, by Deborah Nadoolman Landis (who curated the V&A Hollywood Costume exhibit.)
The cover features a sketch by Travilla of Marilyn in one of his designs for There's No Business Like Show Business. (For the film, the dress was made up in blue.) Inside are chapters on Charles LeMaire, Dorothy Jeakins and Orry-Kelly.
Marilyn's friend and co-star, Betty Grable, graces the cover of Twentieth Century-Fox: The Zanuck-Skouras Years, 1935-65, to be published by the University of Texas Press on March 25th.
'The studio's biggest new star of the 1950s was clearly Marilyn Monroe,' writes author Peter Lev. It should be a useful reference tool for anyone interested in the history of Marilyn's home studio.