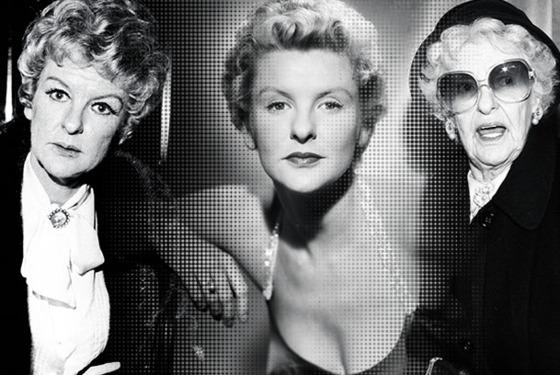 American actress Elaine Stritch, whose remarkable career spanned eight decades, has died aged 89, a sad event commemorated by her longtime friend, columnist Liz Smith, in today's Boston Herald. Stritch made her Broadway debut in 1944, and went on to appear in plays by Tennessee Williams, Noel Coward, Stephen Sondheim and Edward Albee.
Stritch relocated to London in the 1970s, starring alongside Donald Sinden in the ITV sitcom, Two's Company. After returning to the US, she made two films with Woody Allen, and a series of acclaimed one-woman shows on Broadway. She recently played Alec Baldwin's mother in TV's 30 Rock. In 2013, she returned to her home state of Michigan, where she died yesterday.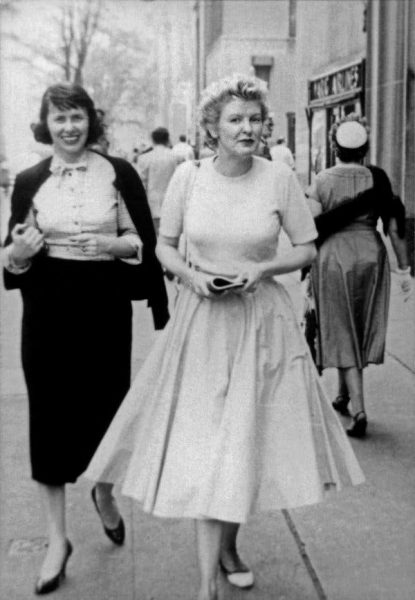 One of Elaine's breakout roles was as Grace, a 'sassy diner manageress', in the original Broadway production of William Inge's Bus Stop (1955.) She can be seen briefly with Kim Stanley here.
It comes as no surprise, then, to learn that she also knew Marilyn at this time. In a 1995 interview with New York Magazine, Stritch shared her memories of Monroe:

Thanks to Christy Cauley