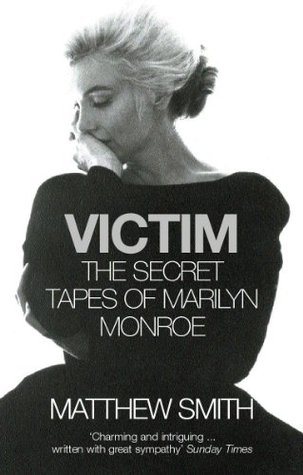 British author Matthew Smith's Victim: The Secret Tapes of Marilyn Monroe (2003) was an update of his 1996 book, The Men Who Murdered Marilyn. After a further US release, Marilyn's Last Words (2005), Victim remains in print and on Kindle – proof, if nothing else, that scandal will always find an audience. (Smith has also written books about the assassination of President Kennedy.)
Victim, like Smith's other Monroe books, is based on the alleged tapes she made for Dr Ralph Greenson. However, the tapes have never been found, and Smith (along with other authors) relied on the memories of John Miner, an assistant to the prosecuting attorney during the original investigation into Marilyn's death, who claimed that Greenson had played him the tapes. Miner created the 'transcript' decades later.
In 2005, Melinda Mason wrote 'Songs Marilyn Never Sang', an article disputing the credibility of the Miner transcripts, for her MM and the Camera website.
Now a thoughtful review of Victim has been published on the Literary Lollipop website…
"Published in 2003, Victim is already more than ten years old, but the content could've been from the 1970s or 1980s…I'm skeptical of the legitimacy of Monroe's words because of a point Smith makes himself throughout this book, on more than one occasion. He admits and argues how easy it is to splice tapes together, to form sentences and thoughts that weren't originally intended. There were a few moments when Monroe's statements felt orchestrated, conveniently sexualized or titillating. I could be completely wrong, but that is my interpretation – forever the pessimist."