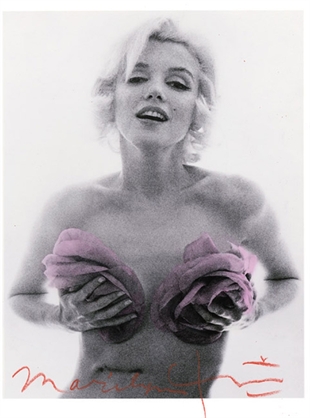 Actor John Malkovich has recreated a classic Marilyn pose for an art project with photographer Sandro Miller, now on display at Chicago's Catherine Edelman Gallery, reports the Huffington Post. In the original photo session, with Bert Stern in 1962, Marilyn's gallbladder surgery scar is also visible. Although Marilyn rejected a large number of his photos, Stern published them all after her death.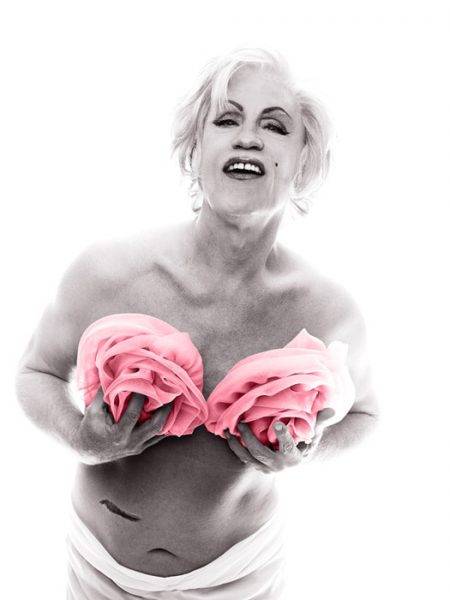 It's a problematic subject to begin with, given Stern's attitude towards Marilyn. Some fans may consider it a mockery of her sex appeal. But at least there is a certain bravery and good humour in the reproduction.
Here is an example of a picture Marilyn rejected – the orange cross is from her own pen.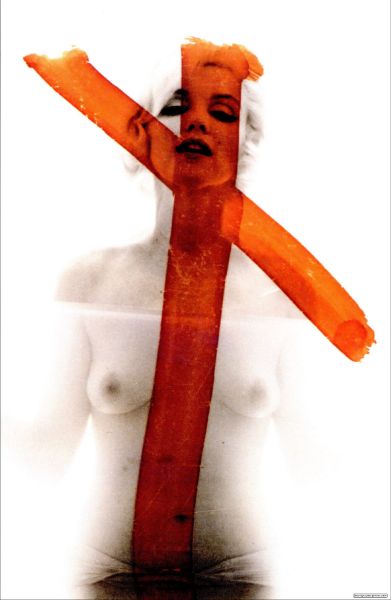 And here it is re-enacted by Malkovich. I think this image is more powerful, because it reflects the ambivalence with which we now view Stern's work – especially because it was one of Marilyn's last photo shoots.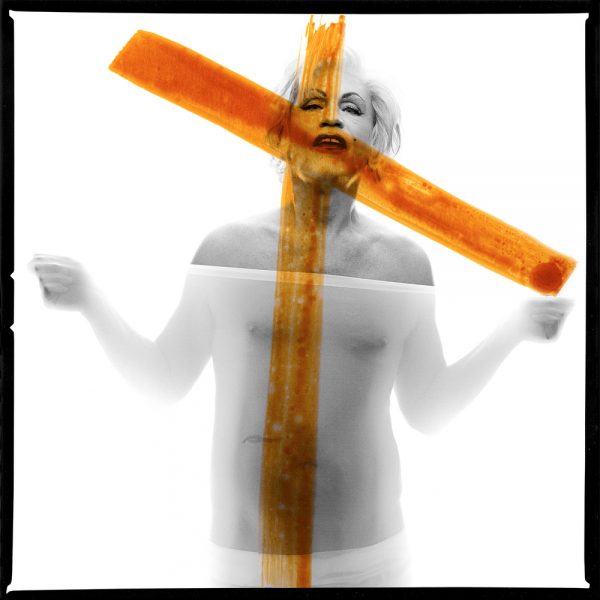 Obviously, Malkovich can't match Marilyn's beauty. It might have been interesting to see Malkovich recreate one of George Barris's gentler images of Marilyn, taken shortly before she died.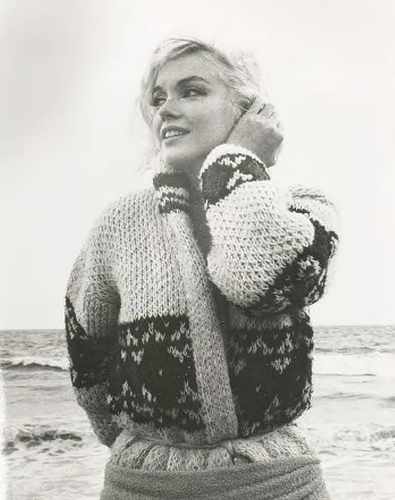 Marilyn is one of several women Malkovich impersonates: the others include Dorothea Lange's Migrant Mother, Gordon Parks' American Gothic, and Diane Arbus's twins. Also featured is a parody of Warhol's Marilyn, but that looks a lot like 'Life is Wonderful', Mr Brainwash's MM/Michael Jackson portrait from 2009.