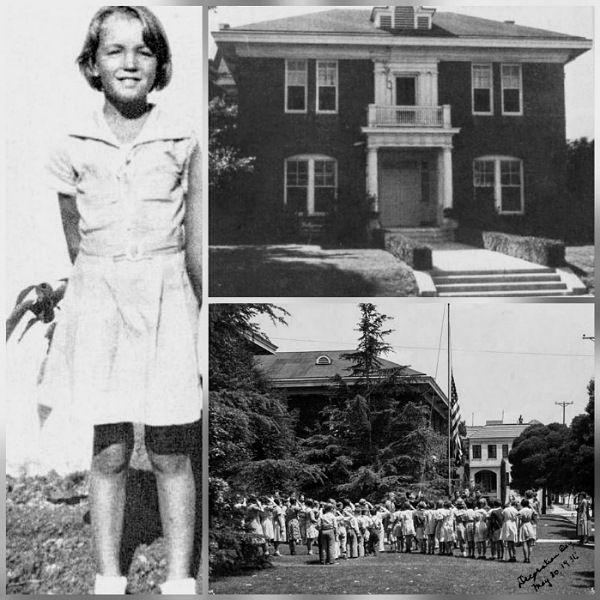 Bill Sluyter Fredendall, who once lived in the Los Angeles Orphans Home alongside Norma Jeane Baker, has died aged 92 in L'Anse, Michigan, according to the Keewanaw Report.
In a 2016 interview with Eden Prairie News, Bill fondly recalled the future star, two years older and a friend of his sister Doris, pushing him on a swing, and the children's excitement at being so close to the world of film-making. 'We sat on the radiators and looked at the front of the RKO studio, up in the sky from where we were,' Bill said. 'We could see that from the orphanage. We all wanted to be in the movies.' His daughter Phyllis said that when Bill heard of Marilyn's death, he was bereft: 'She was a good girl,' he said.
Marilyn was a resident from 1935-37, from the age of nine to just after her eleventh birthday. She was treated well there, but like many children displaced during the Great Depression, struggled with feelings of abandonment throughout her stay. The home, on El Centro Avenue, was renamed as Hollygrove in 1957. After closing in 2005, it now operates an outreach service for vulnerable children and their families.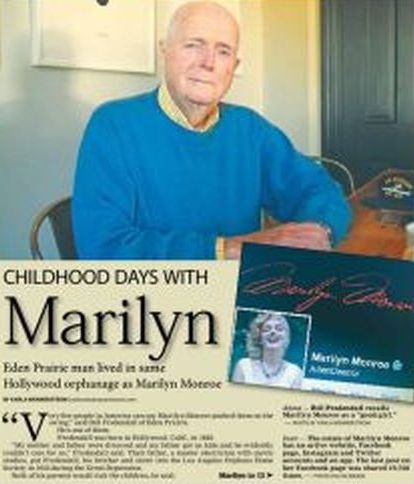 "Bill and his brother Dick and sister Doris were placed in the Los Angeles Orphans Home in Hollywood in 1934. His stories from that time are legion. It was the favorite charity of many of the movie stars as it was across the street from RKO Studios. Oliver Hardy's sister was one of the matrons. Bill remembered Laurel and Hardy arriving in a big convertible full of presents. The campus of the orphanage was sometimes used as a movie set – he recalled the filming of a fire rescue from a second story window. And of course he remembered one of the girls, Norma Jeane Baker (Marilyn Monroe) who was there at the same time.

Bill was an avid reader and a movie buff. He loved to drive and took many trips with family and friends. He enjoyed golfing, sailing, skiing, and swimming in Lake Superior, Minnesota. Music was a lifelong friend. He played harmonicas large and small, having learned to play while in the Orphan Home."