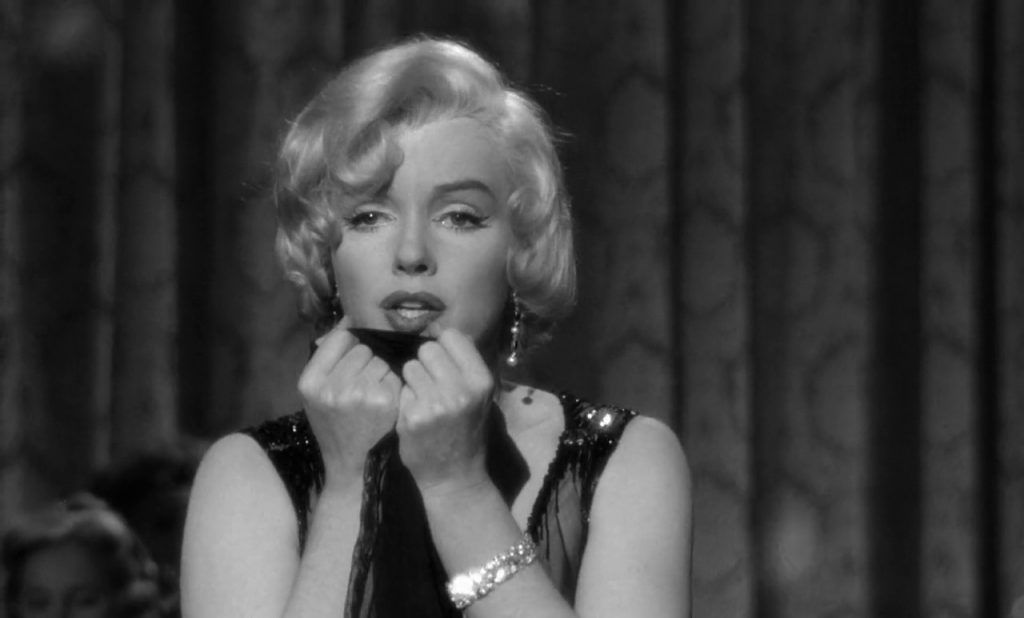 As another Oscar night looms, the Huffington Post notes that comedies have traditionally been overlooked. Some Like it Hot won just one in 1960 –  Best Costume Design ( for Orry-Kelly.)
The classic comedy lost out in five other categories (including Best Director, Best Actor, and Best Adapted Screenplay.) While Marilyn would win a Golden Globe for her role as Sugar, she was not nominated for an Oscar that year, and never would be.
Marilyn had previously been snubbed by the Academy in 1957, when her acclaimed performance in Bus Stop failed to gain a nomination, but her co-star, newcomer Don Murray, did.  She believed this was a deliberate punishment for her victorious battle with Twentieth Century Fox, and perhaps also for marrying Arthur Miller during his stand-off with the House Un-American Activities Committee.
Simone Signoret, who won the coveted Best Actress award for Room at the Top, was then Marilyn's neighbour at the Beverly Hills Hotel. Her husband, Yves Montand, was filming Let's Make Love with Marilyn, and they would later have an affair.
As Hollywood's leading sex symbol, whose niche was in comedy, Marilyn did not fit the profile of an Oscar winner. Her breakthrough dramatic role, in The Misfits (1961), would also be ignored.
Although she had top billing for Some Like it Hot, her screen-time was relatively short. If only she had been eligible for the Best Supporting Actress category, she might have pipped her pal Shelley Winters (who won for The Diary of Anne Frank) to the post.