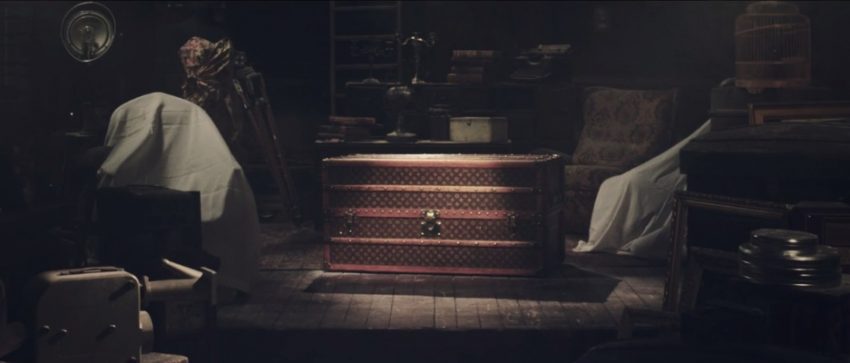 Princess Tenko is 'a Japanese pop singer turned magician specialising in grand illusions' (according to her Wikipedia page.) A new documentary, Unclaimed Baggage, focuses on a Louis Vuitton trunk she bought at auction, which supposedly belonged to Marilyn.
The story is that the trunk was sent by the Vanderbilts, whom Marilyn met on her trip to Mexico in 1962. Born into one of America's richest families, Fred Vanderbilt-Field was an expatriate who had embraced communism. (Ironically, there are few more potent symbols of capitalism than a Louis Vuitton trunk.)
The Vanderbilts stayed at Marilyn's New York apartment in the spring of 1962, while she was filming Something's Got to Give in Hollywood. After they left, Marilyn received a reprimand from the owners of her apartment building – probably because of her guests' left-wing affiliations.
Until Princess Tenko's purchase in 2005, it's said that the trunk languished in a New York warehouse. After performing at President Kennedy's birthday gala in May, Marilyn returned to Los Angeles where she died in August. If the trunk was a gift, it's possible that she never had the chance to accept it.
Personally, I'm not convinced that this trunk really belonged to Marilyn. However, the emotional response of people to items connected with MM intrigues me, and the vast sums of money some are willing to pay – whether or not they are genuine. Maybe that is the real point of this documentary, which features appearances by Greg Schreiner (president of Marilyn Remembered), and authors Lois Banner and John Gilmore, among others.
Unclaimed Baggage will be shown on French television next week (France 1, 16th January at 21.35.) You can read more about it (and view trailers) over at Messy Nessy Chic.