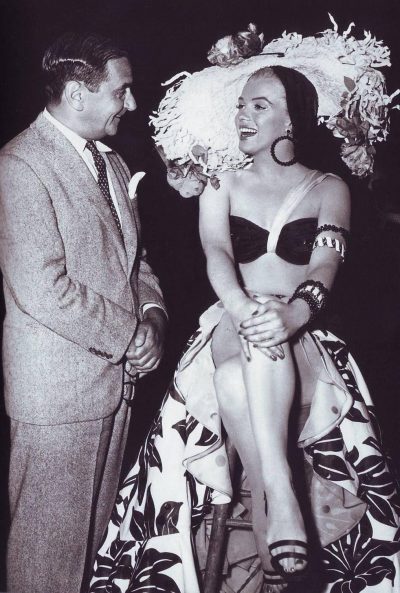 An exhibition dedicated to the great American songwriter, Irving Berlin, has opened at Bainbridge Library in Geagua County, North-East Ohio.
Marilyn starred in There's No Business Like Show Business, a 1954 tribute to Berlin's music, and recorded several of his compositions: 'After You Get What You Want (You Don't Want It)', 'Heat Wave', 'Lazy', and 'A Fine Romance'.
Movies featuring Berlin and other American songwriters will be screened on Fridays at 2pm throughout June. The exhibition will be touring the US over the next 11 months.
More details here