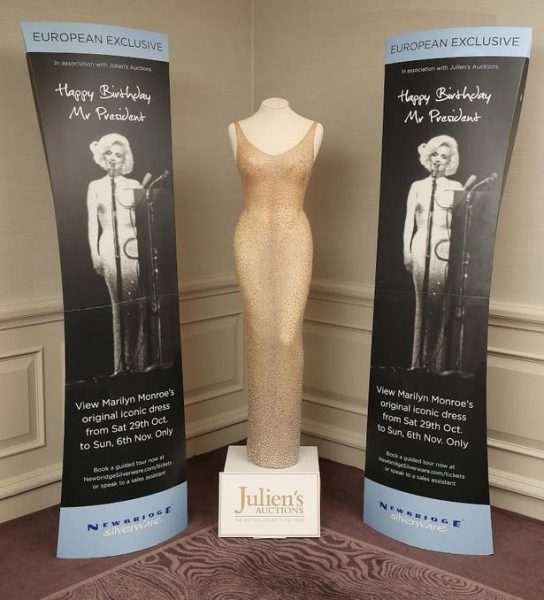 The full catalogue for the upcoming Marilyn-only event at Julien's Auctions is now online. Among the 1,015 items on offer are movie costumes from the collection of David Gainsborough Roberts; rare candid photos formerly owned by Monroe Sixer Frieda Hull; and personal property from the Lee Strasberg estate.
Some items were previously sold at Christie's in 1999, while various  writings, drawings and correspondence have been published in books like Fragments, MM Personal and Girl, Waiting. However, there is still a great deal of unseen material, yielding fresh insight into Marilyn's life and times.
In advance of the auction in Beverly Hills on November 17 the Happy Birthday dress will be on display for one week only from tomorrow at the Museum of Style Icons at Newbridge Silverware in County Kildare, Ireland.
ES Updates will be covering all aspects of the sale, including a series of detailed posts about what's on offer; and Scott Fortner will be interviewing Anna Strasberg at his MM Collection blog on November 1.