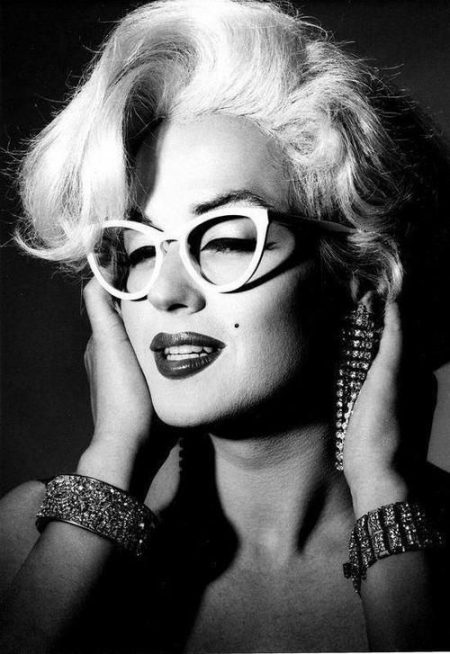 In one of this month's more peculiar stories, Page Six reports that Marilyn impersonator Jimmy James has threatened legal action over a series of stamps issued in the Central African Republic, supposedly depicting Marilyn but using images of Jimmy, who impersonated her during the 1980s and 90s. James is much admired within the Monroe fan community, and was a guest speaker at the 2014 memorial service. Images of impersonators have been used before on unofficial Marilyn-themed merchandise, much to the frustration of fans – but Jimmy James is the first impersonator to respond publicly to this growing problem.
"The image on the stamp of James as Marilyn in a pair of glasses seems to be taken from a 1991 ad James did for the brand L.A. Eyeworks. (The cool 1980s and 1990s campaign included 200 others such as the actual Grace Jones, Frank Zappa, John Lydon, RuPaul, David Hockney and Bryan Ferry.)

As far as the image on the African stamp, James' power attorney Mark Jay Heller told us: 'Although the recognition and inclusion of a transgender model in this collection of [Monroe] stamps is appreciated . . . the publisher . . . has not only failed and omitted to secure' James' consent, 'but has also failed to compensate him.'

Reps for Monroe's estate, L.A. Eyeworks and the Central African Republic's New York consulate did not get back to us. The image in question seems to have been taken down from a website for the country's stamps."
Here are some other examples of the stamps, featuring artwork of Marilyn. Another series shows her with Elvis Presley, though it is still unclear whether they ever met.