As another awards season ends, All About Eve comes third in Vulture's ranking of the all-time best Oscar-winning movies – right behind Casablanca and The Godfather.
"Filmmaker Joseph L. Mankiewicz once described his movies as 'a continuing comment on the manners and mores of contemporary society in general and the male-female relationship in particular.' Which meant they were also darkly, piercingly funny. Inspired by a Mary Orr story, which had been based on an anecdote relayed to Orr about a particularly ambitious aspiring actress, All About Eve is a wellspring of razor-sharp dialogue and despicable human behavior, telling the story of Eve Harrington (Anne Baxter), a massive fan of Broadway giant Margo Channing (Bette Davis) who, slowly but surely, usurps her stardom. A takedown of ego, theater, actors, writers, vanity, and other deadly sins, All About Eve puts the dagger in with such elegance — and then does it again and again."
While there were no direct nods to Marilyn at this year's ceremony, British actress Florence Pugh – nominated as Best Supporting Actress for her role as flighty Amy in Little Women – wore a Louis Vuitton gown to Vanity Fair's Oscar party which brought to mind a 21st century version of Marilyn's gold lamé gown, designed by Travilla for Gentlemen Prefer Blondes.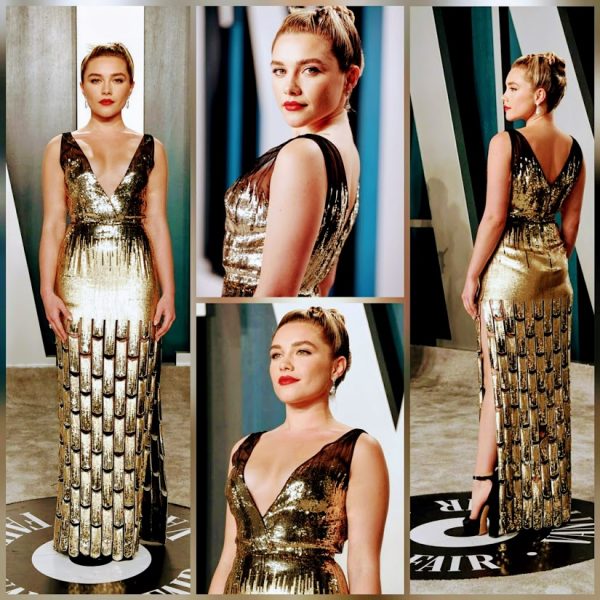 On the streets in Hollywood, meanwhile, W magazine profiled some of the faces in the crowd…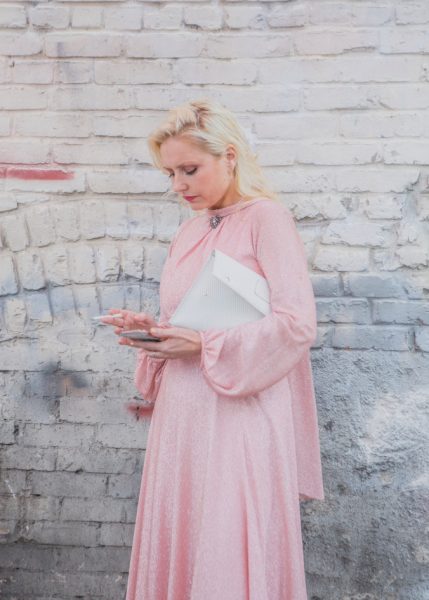 What's your name? Monika Ekiert.
What brings you to the Oscars tonight? I'm an actress and I just finished a film about Marilyn Monroe, because before, I was in a play, The Seven Year Itch.
Are you looking to see any celebrities on the red carpet? I am not looking, I'm an actress. I was famous in Europe, so when I came here it was different, it's not the same system. Maybe someday soon I can be like them, at the Oscars.

Forever Marilyn (2019)