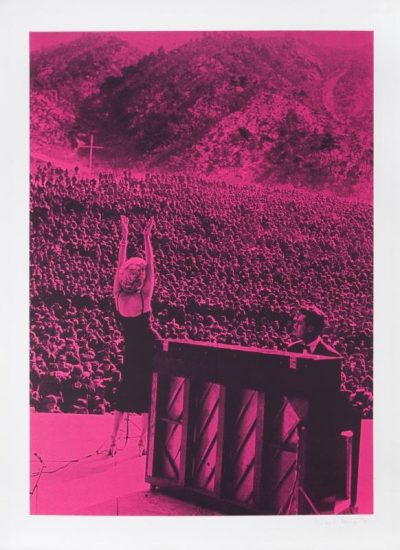 The annual 'Icons & Idols' sale, set for November 17 at Julien's, includes a number of interesting Marilyn-related items. Chief among them is this black fur coat, with an interesting back story – and further evidence of Marilyn's generosity.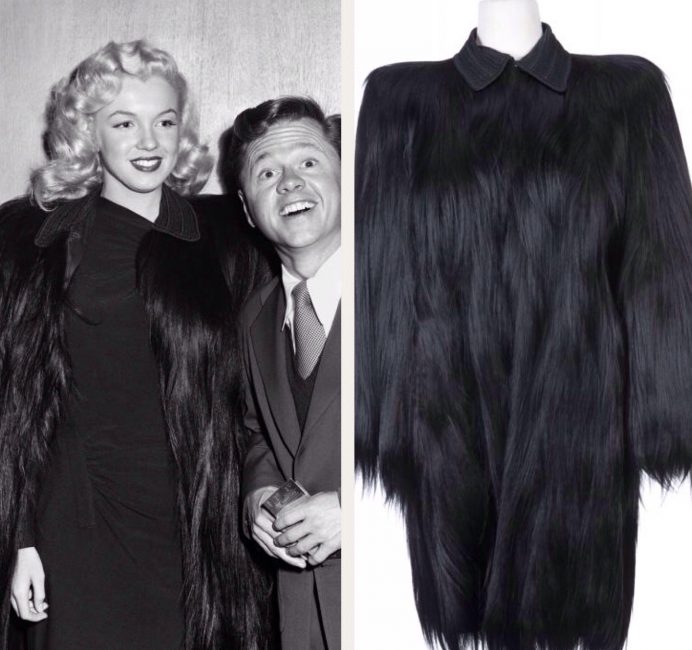 "A mid-1940s black colobus coat worn by Marilyn Monroe to the 1948 film premiere of The Emperor Waltz (Paramount, 1948). The coat has broad shoulders, a cordé collar, a satin lining, and a Jerrold's Van Nuys, Calif. label. Although the black colobus is currently on the endangered species list, it was quite fashionable in the 1940s. Monroe wrote in a letter to Grace Goddard dated December 3, 1944, 'I found out that its [sic] possible to buy a Gold Coast Monkey Coat. I shall write to you about it later.' The coat was gifted from Monroe to Jacquita M. Rigoni (Warren), who was the great-niece to Anne Karger, mother of Monroe's voice coach, Freddie Karger. Monroe had a close relationship with the family, and the coat has remained in their possession. Accompanied by a letter of authenticity from Jacqui Rigoni detailing the family's relationship to Monroe and the history of the coat.

(The monkey species used to make this Marilyn Monroe monkey fur coat is on the Endangered Species list.)"
As the accompanying letter explains, Jacquita is the granddaughter of Effie 'Conley' Warren, who was Anne Karger's sister. They had performed together in vaudeville as the Conley Sisters. Jacqui was a teenager when Marilyn dated her uncle, Fred Karger, for several months in 1948. Accepted as part of the family (long after the affair ended), Marilyn would often take Jacqui to her apartment and gave her clothes on numerous occasions. Fred and Marilyn also visited Jacqui's parents, Jack and Rita Warren, at home. By the early 1950s, Marilyn was still regularly visiting Anne Karger with gifts including the monkey fur coat which she requested that Anne give to Jacqui. She also attended Jacqui's wedding with Anne, while Fred brought his new wife, actress Jane Wyman.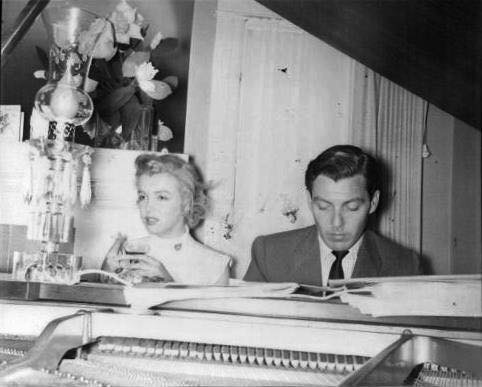 Two intriguing photos are included in this lot. One shows a young Marilyn sitting at the piano with Fred. Never before seen, it is the only known photo documenting one of her most intense relationships. The second shows Marilyn in 1961 with Anne and another lady, perhaps Effie Warren. A cropped version has been published before, but the whole version is extremely rare.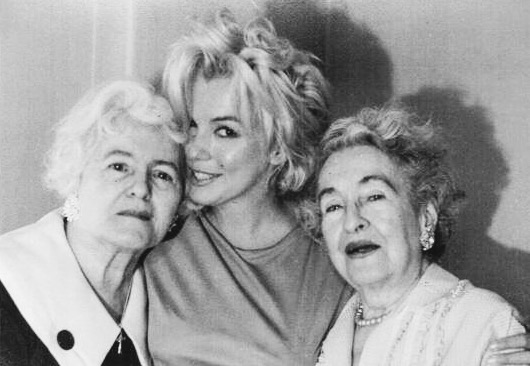 Another item which sheds new light on Marilyn's life is a letter from 'Uncle Art', a relative of her legal guardian, Grace Goddard. Sent to the teenage Norma Jeane, 'So glad you are making satisfactory progress in school. I advise that you be particularly diligent in the cultural subjects … sad is the fate of the young woman who has not the ambition to so model and mold her language and conduct as to have [illegible] herself to the point where she can mingle with cultured people inconspicuously.' The letter is written on International Correspondence Schools of Scranton, Pennsylvania stationery, undated and signed 'Devotedly Yours, Uncle Art.' One wonders if this high-minded gentleman might have inspired Marilyn in her lifelong quest for self-improvement.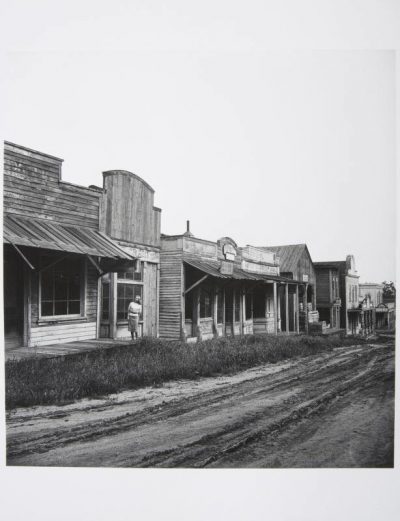 This photo (available in negative) was taken by Joseph Jasgur on the Fox studio back lot during the early days of Marilyn's acting career, in 1947.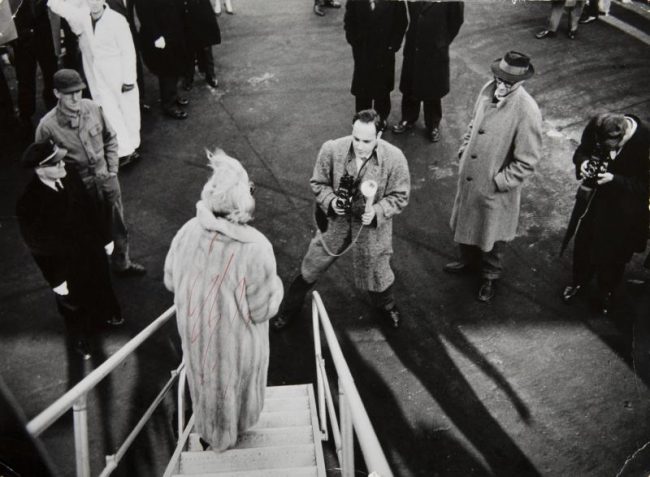 A signed check for $500, made out to The Christian Community, is dated October 11, 1954 – just six days after Marilyn announced her separation from husband Joe DiMaggio. And this photo of Marilyn, taken by Manfred Kreiner on her arrival in Chicago to promote Some Like It Hot in March 1959, is inscribed in red pen by Marilyn herself with the words 'Kill kill' – indicating that the photo should not be published.
The auction also includes photos attributed to Bruno Bernard, and some items that appeared in previously last year's dedicated auction at Julien's (including Marilyn's copy of the Breakfast at Tiffany's script, and her typed skincare regime from the Ernst Laszlo Institute.) And finally, she is featured alongside various other celebrities – including Jacqueline Kennedy Onassis, Carol Channing, and future president Donald Trump – in an Al Hirschfield caricature from 1988.