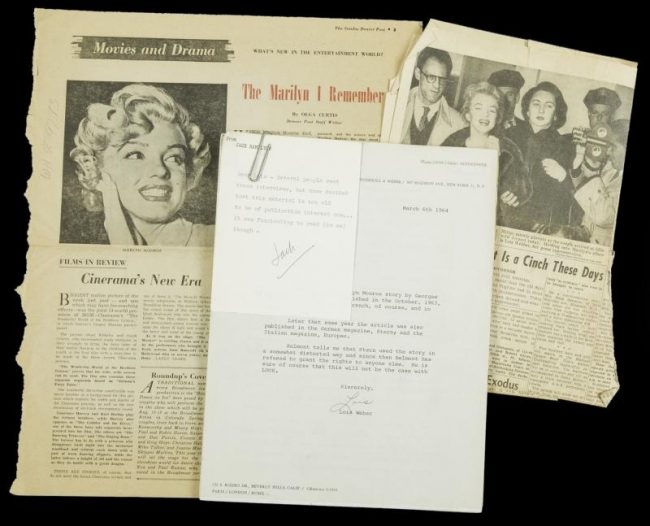 Lois Smith, publicist to Meryl Streep, Robert Redford and others, died in 2012, aged 84. "In a tough business known for steel-sharp elbows," her New York Times obituary read, "Ms. Smith stood out for being nurturing. She was at the birth of Marilyn Monroe's kittens..."
Born Lois Eileen Wollenweber of Brooklyn in 1928, she began working for publicist Ted Saucier in the 1950s. His most famous client was the Waldorf-Astoria Hotel, where he and Lois recruited celebrities who had come there to escape Hollywood's crumbling studio system. One of them was Marilyn, who lived there for several months after moving to New York in 1955.
Lois later married journalist Gene Smith, and formed Pickwick Public Relations with Pat Newcomb – Marilyn's publicist at the time of her death – in 1969. A number of items in the current Julien's sale, ending today, come from her estate (under the name of Lois Weber.)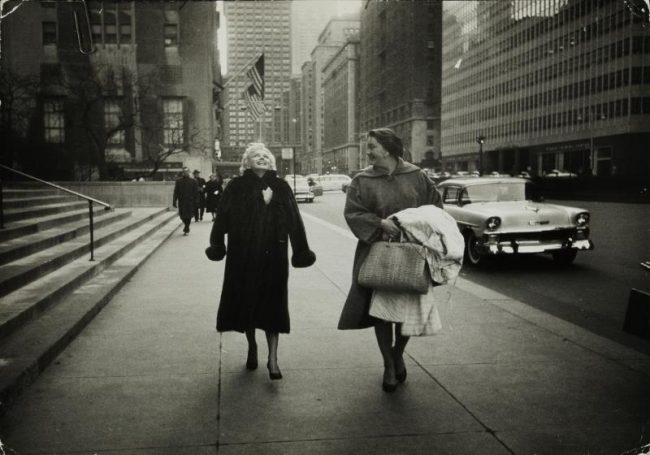 This photo was taken by Hans Knopf on February 22, 1956, when Marilyn was walking to Cecil Beaton's studio for their famous session. Lois, who accompanied her that morning, is generally cropped out of the picture.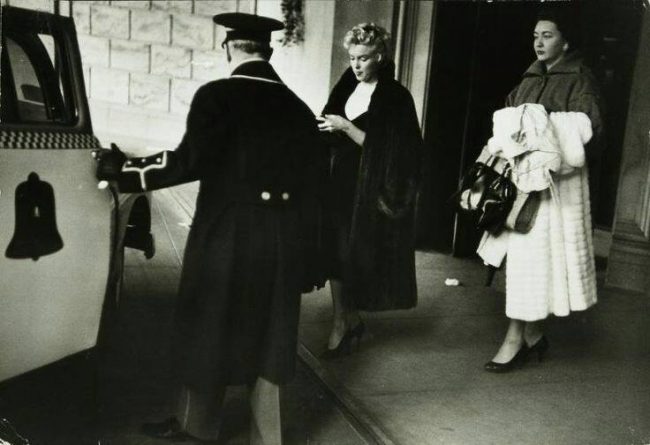 Two other photos taken by Knopf that day show Marilyn and Lois getting into a taxi cab en route to lunch at the Ambassador Hotel with society columnist Elsa Maxwell.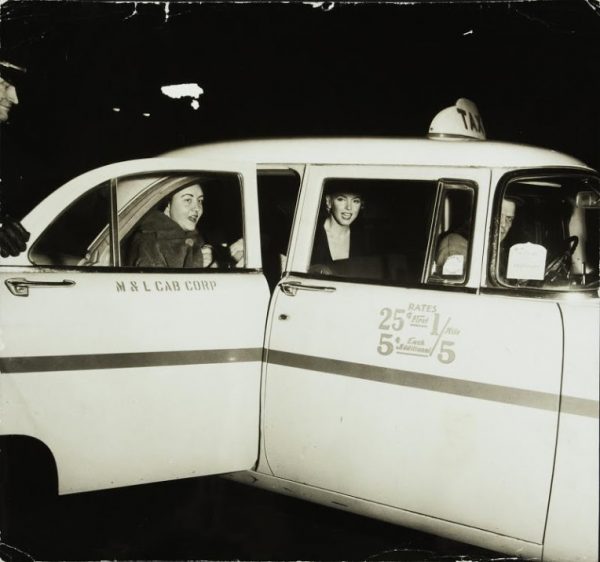 Interestingly, some copies of the candid photos taken by Frieda Hull and other members of the 'Monroe Six' were also in Lois' possession. The young fans gave each other copies of their photos, so perhaps they shared a few with her as well.
A 32-page transcript of Marilyn's 1960 interview with George Belmont, submitted by Lois to Look magazine, is also on offer. Perhaps the most significant items from her estate, however, are the many beautiful photos, negatives and colour transparencies from the set of The Prince and the Showgirl. Marilyn exercised a strict  approval process over all images, and relegated these to a 'Kill' folder.