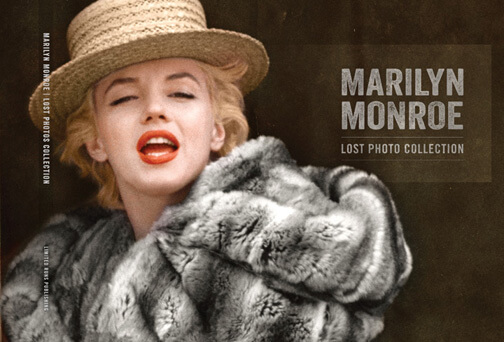 Limited Runs have produced a book based on their touring exhibit, Marilyn Monroe: Lost Photo Collection, featuring 21 images by Milton Greene, Gene Lester and Allan 'Whitey' Snyder. Only 125 copies have been made, priced at $95. Hopefully it will be a high-quality product, but it still seems rather expensive for such a slim volume.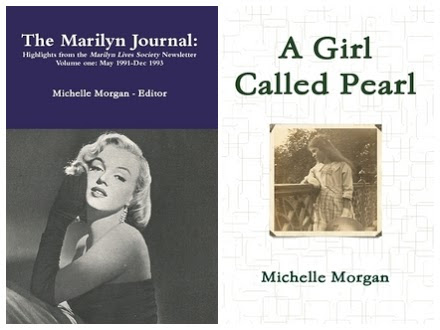 One of Marilyn's best biographers and a friend of this blog, Michelle Morgan has recently published two new books via Lulu. The Marilyn Journal is the first in an anthology series, compiling newsletters of the UK Marilyn Lives Society, founded by Michelle in 1991. A Girl Called Pearl is a charming children's novel – not about Marilyn as such, but it is set in the Los Angeles of her childhood, so it does have some interesting parallels, and would be a great Christmas gift for readers young and old (also available via Kindle.)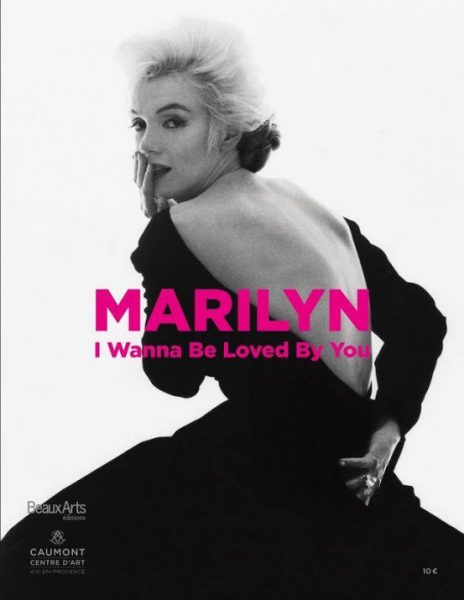 Marilyn: I Wanna Be Loved By You, an 82-page catalogue (in French) accompanying the current exhibition at Aix-en-Provence, is available from Amazon UK for £8.44.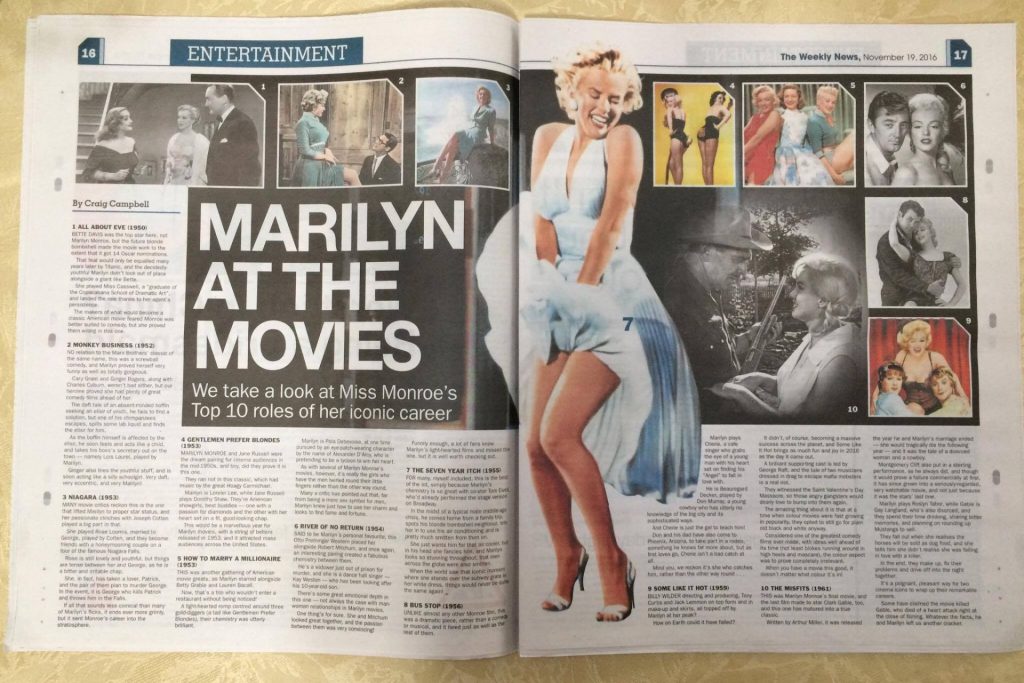 In the November 19 issue of Scotland's Weekly News (with Donny Osmond on the cover), Craig Campbell picks his Top 10 MM movies. Click the photo above to read the article in full.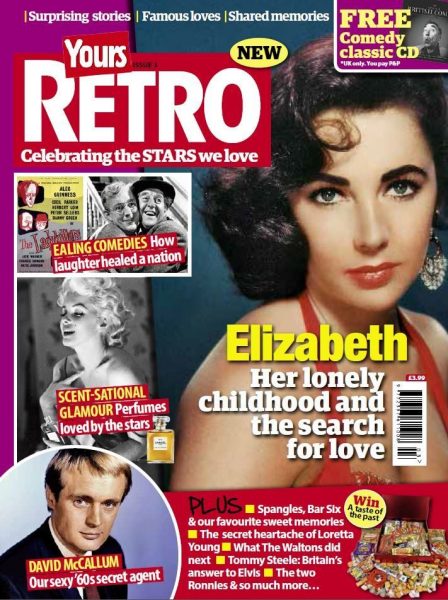 Finally, Marilyn's love of Chanel No. 5 is featured in an article about favourite perfumes in Issue 3 of UK nostalgia mag Yours Retro.