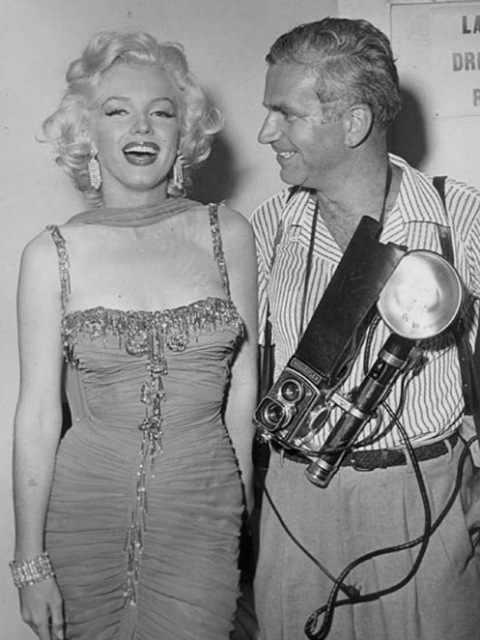 Photographer Bruno Bernard (aka 'Bernard of Hollywood') collaborated with Marilyn on numerous occasions, from her early modelling days to the peak of her career in the mid-1950s. One of their photo sessions will be the subject of a lecture by the Palm Springs Historical Society, launching their 'Let's Talk' series at the Palm Springs Cultural Centre on November 21 at 6 pm, as Tracy Conrad reports for the Desert Sun.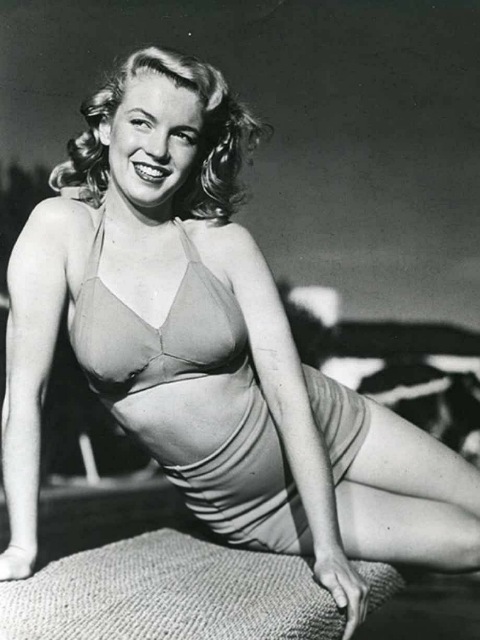 This piece raises a few questions, however. Firstly, Bernard photographed Marilyn at the Racquet Club in 1949, not '47. Secondly, his claim to have introduced Marilyn to her agent and lover, Johnny Hyde, conflicts with other versions of events. Some believe it was a mutual friend, John Carroll, who introduced Marilyn to Hyde in early 1948, while others have suggested they met at a party in Sam Spiegel's home. Nonetheless, the couple were photographed together by Bernard at the Racquet Club in 1949.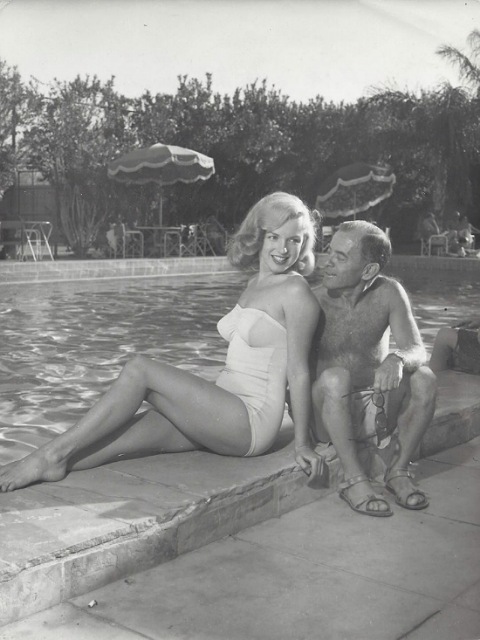 And finally, this photo dated 1961 does not, in fact, show Marilyn with Bernard. They had last worked together in 1954. Fraser Penney has suggested to me the lady may have been actress Paula Lane, who became a Monroe impersonator and later starred in the panned 1989 biopic, Goodnight, Sweet Marilyn. She died in 2015.