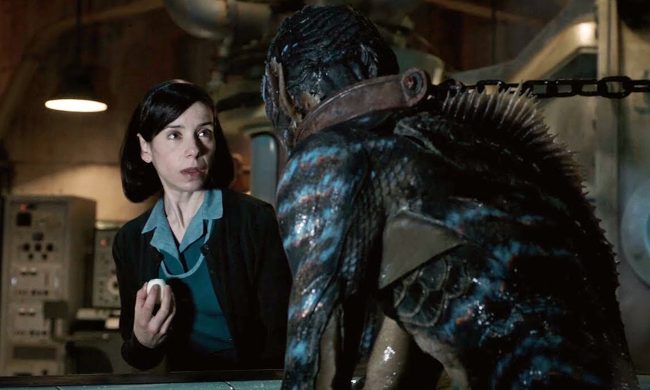 Diehard Monroe fans have noticed a little-known recording by Marilyn in Guillermo Del Toro's new film, The Shape of Water. Set in the early 1960s, the film stars Sally Hawkins as Elisa, a laboratory assistant who develops a close bond with 'Amphibian Man,' the mysterious creature being held captive in a tank. This plotline is reminiscent of Creature From the Black Lagoon, the monster movie that Marilyn and Tom Ewell go to see in The Seven Year Itch. Afterward, Marilyn (as 'The Girl') famously declares: "He wasn't really all bad. I think he just craved a little affection, you know? A sense of being loved and needed and wanted."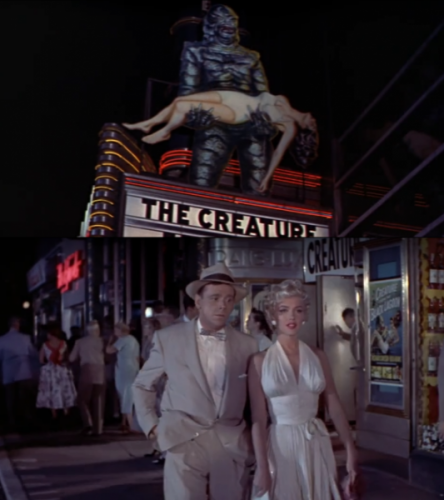 According to fans at Marilyn Remembered, her voice can be heard in a song accompanying a scene in The Shape of Water, when Elisa's friend Giles makes a pass at the waiter in a cafe and is asked to leave.. But while Marilyn's singing voice may be familiar, the song is not.
'How Wrong Can I Be' was a song recorded by Marilyn, probably in the late 1940s (around the time Fred Karger coached her for Ladies of the Chorus), but its existence was not widely known until 1995, when it was listed for sale at Sotheby's of London. Until now, only a 20-second snippet has been released, which you can listen to here.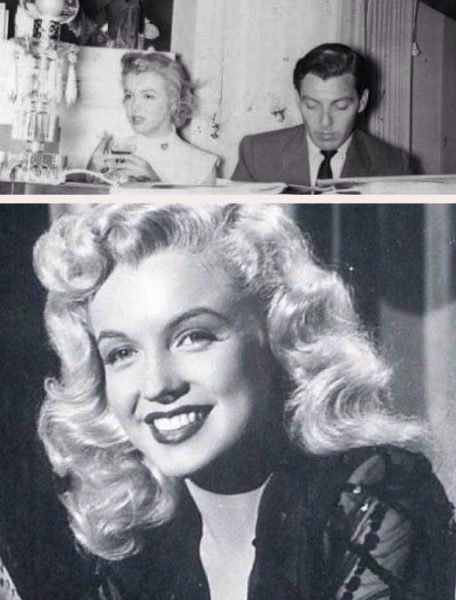 Unfortunately, it's not featured on the soundtrack to The Shape of Water, but we finally have an opportunity to listen. Fraser Penney noticed it in the final credits: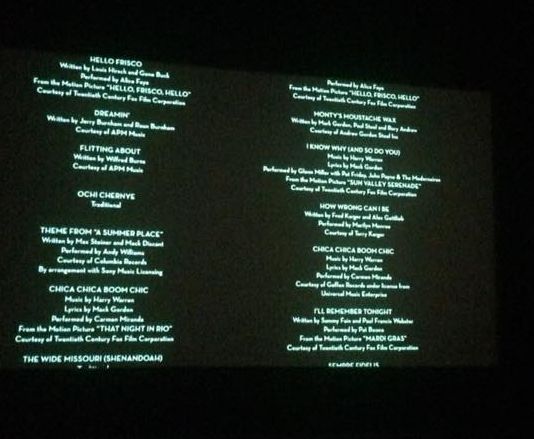 And here's some background information from a 1995 report in the New York Times.
"'How Wrong Can I Be,' recorded on a 12-inch acetate disk, was never released. The anonymous seller, whose father was in the music business, was sorting through a stack of his father's recordings three years ago and noticed one with a hand-written label that read 'Fred Karger at the piano, Manny Klein on the trumpet, vocal by Marilyn Monroe.'

The ballad, written by Mr. Karger and Alex Gottlieb, tells a story of sorrow and regret, from the point of view of a woman who has ended a love affair out of misguided jealousy.

The song begins:

'How wrong can I be,

If my heart says to me

Love like ours never dies.

How wrong can I be,

When it's sure plain to see

That a heart never lies…'"