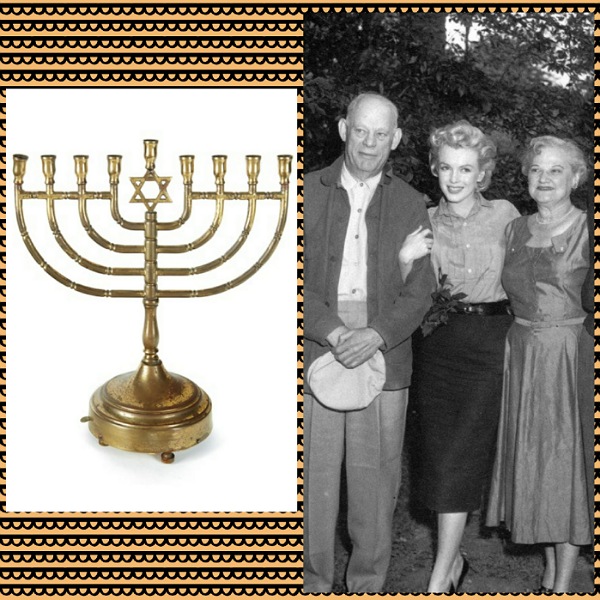 The menorah candelabra given to Marilyn by Arthur Miller's parents Isidore and Augusta for their wedding in 1956 will be auctioned at Kestenbaum & Co. in New York next Thursday, November 7, with a guide price of $100,000 – $150,000, CNN reports. Marilyn converted to Judaism shortly before marrying Arthur, and the menorah was still in her possession when she died in 1962, almost two years after their separation.
Originally sold at Christie's in 1999, the menorah symbolises a lamp carried by Moses during his forty years in the wilderness, as described in the Old Testament. Marilyn's menorah is brass-plated, with a wind-up mechanism which plays the Israeli national anthem. It was featured in a 2015 exhibition at New York's Jewish Museum. Another Judaic artefact owned by Marilyn, her siddur prayer book, was sold for $26, 000 at auction in 2018.
UPDATE: Marilyn's menorah has been sold for $90,018.