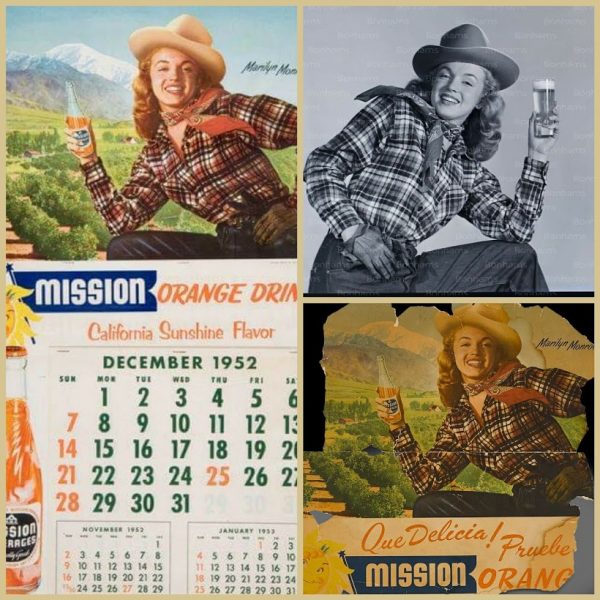 Seventeen unseen transparencies snapped by photographer Paul Parry in 1946, when his 19 year-old model Norma Jeane's transition to MM was still months away, will go under the hammer next month as part of the TCM Presents …. 1939 – Hollywood's Greatest Year event on December 10 at Bonham's in Los Angeles.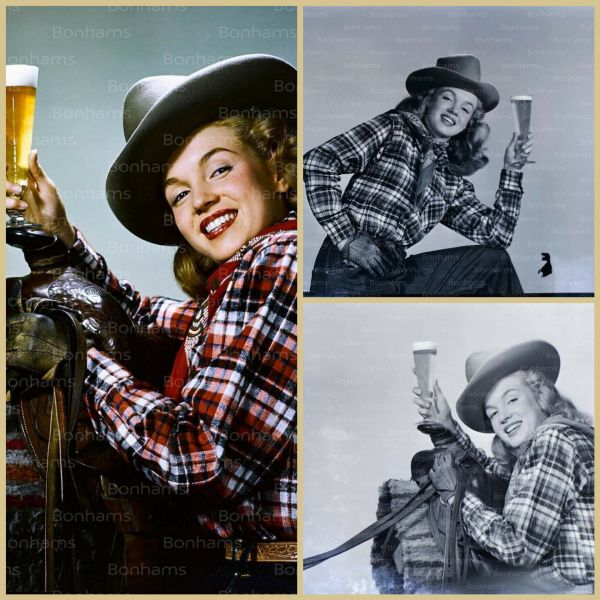 The Mission Orange Drink company released a calendar featuring one of the photos in 1952, when Marilyn was a worldwide star, but its origin has remained a mystery until now. Among the other photos, we see Norma Jeane holding a tennis racquet, wearing the red striped t-shirt and white playsuit seen in other photo shoots during this period.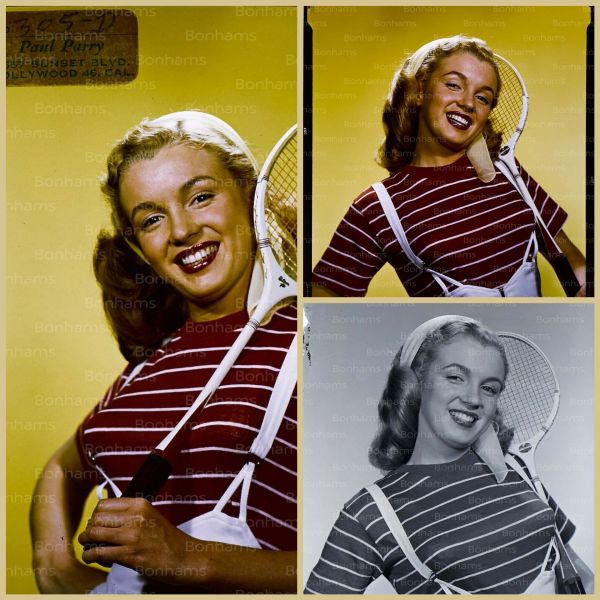 These rare transparencies are estimated to sell for $15,000 to $20,000, while a model release form and invoice signed by Norma Jeane are listed separately.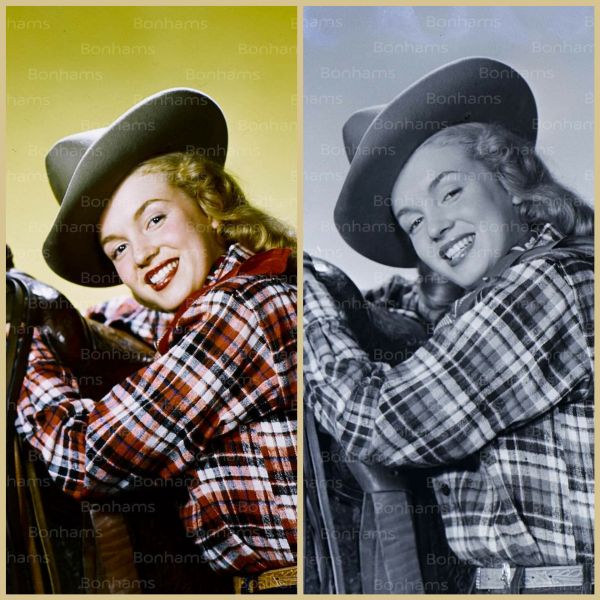 UPDATE: While Paul Parry's photos went unsold on this occasion, the signed model release form has been sold for $4,075.