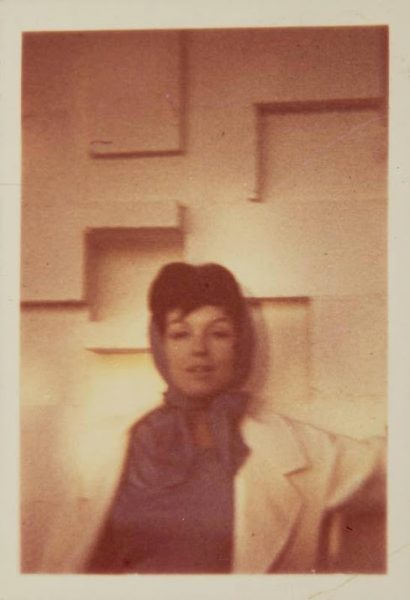 In daily life, Marilyn often went unrecognised. This rare photo shows her wearing a black wig. When travelling 'incognito', she sometimes used false names (including 'Zelda Zonk'.)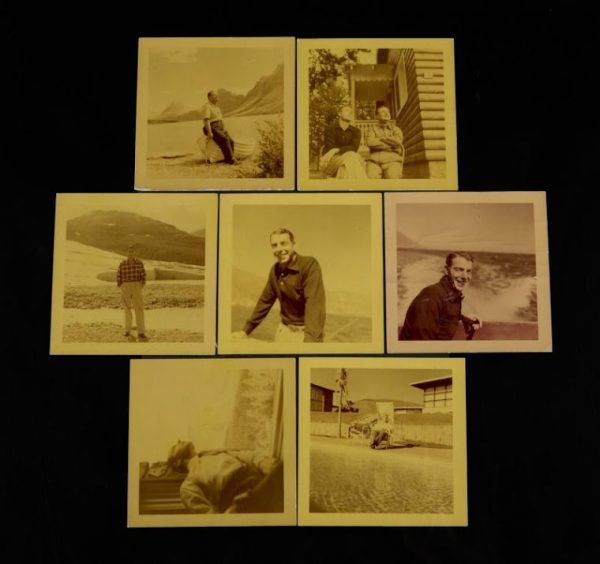 In the summer of 1953, Joe DiMaggio joined Marilyn in Canada, where she was filming River of No Return. She took these snapshots of Joe during his visit. Also pictured is Jean Negulesco, who had directed Marilyn in How to Marry a Millionaire. Although his work on River was uncredited, Negulesco may have helped to smooth the differences between Marilyn and the somewhat tyrannical Otto Preminger.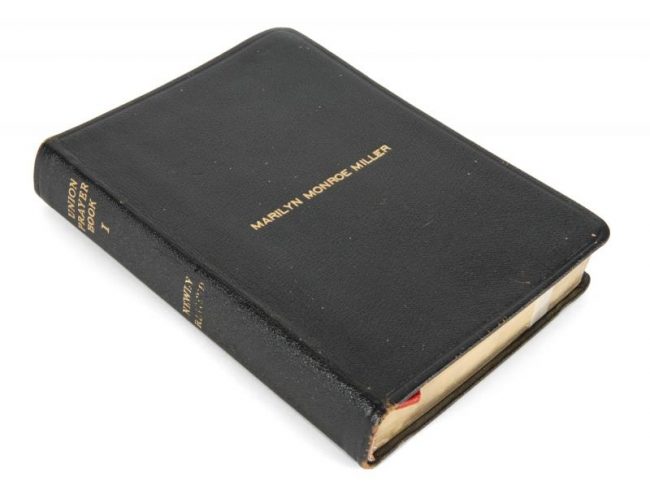 Shortly before her third marriage to Arthur Miller, Marilyn converted to Judaism. This Jewish prayer book was probably a gift from Rabbi Robert E. Goldburg.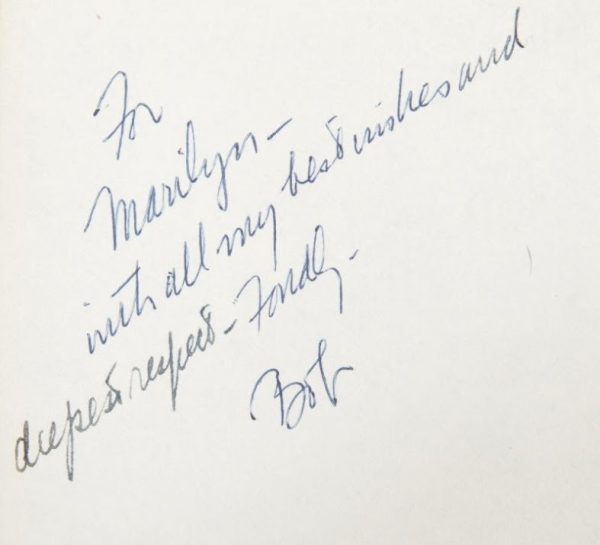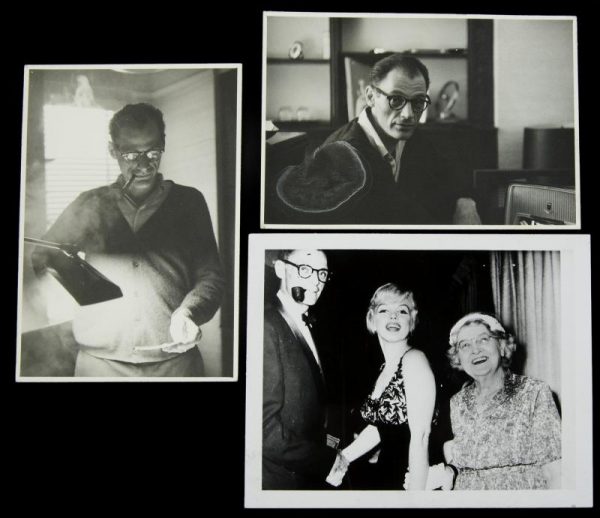 Some photos of Arthur Miller, including one taken with Marilyn in 1959.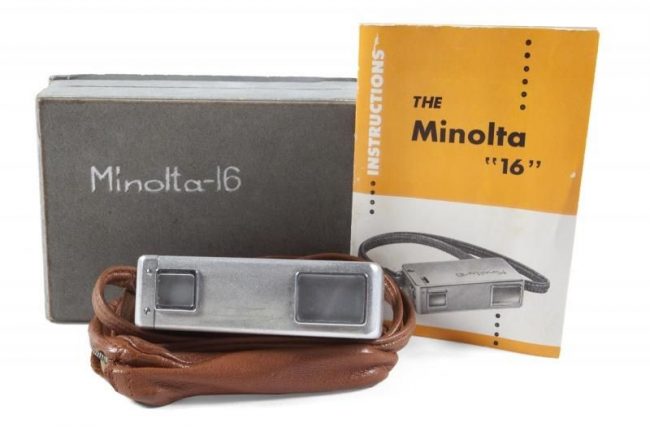 Marilyn's Minolta 16mm camera. This model was introduced in 1957.
These photos are of the farmhouse at Roxbury, Connecticut, bought by the Millers after their marriage. It is incorrectly identified in the Julien's catalogue as Marilyn's Los Angeles abode. The Millers' country home required extensive renovations. After their marriage ended, Marilyn kept their city apartment while Arthur lived at Roxbury until his death in 2005.

Marilyn with her friend, actor Eli Wallach, in 1957. They would later co-star in The Misfits (1961.)
Correspondence with Xenia Chekhov, widow of Marilyn's acting teacher, Michael Chekhov.
"A single-page typed, unsigned file copy of a letter dated December 19, 1958, to 'Mrs. Chekhov' reading 'My husband and I were so happy with the pictures you sent us of Mr. Chekhov. We will treasure them forever. I am not able to shop for Christmas, as you may already know I have lost the baby, so I would like you to use this check as my Christmas greetings with all my most affectionate good wishes. My husband sends you his warmest regards.' The letter is accompanied by Xenia Chekhov's response written on a notecard dated January 10, 1959, reading in part, '[Y]our personal sad news affected me very much and I could not find the courage to write you sooner. All my warmest feelings of sympathy go out to you and Mr. Miller.' This is a deeply personal note with an acknowledgement of a miscarriage in Monroe's own words."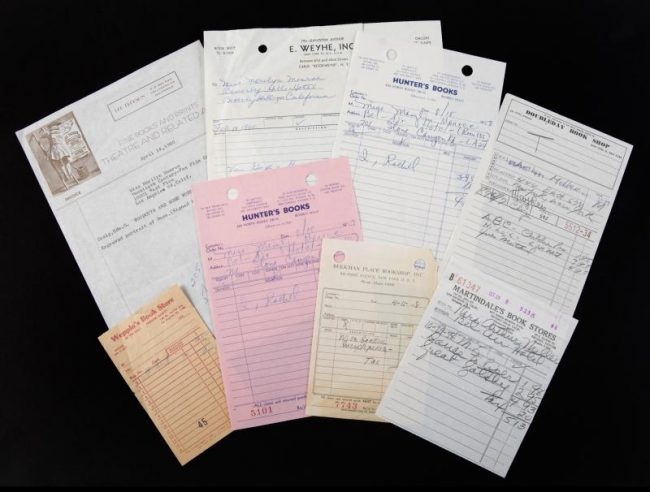 "An assortment of receipts from seven different bookstores: including: Doubleday Book Shop, Beekman Place Bookshop, and E. Weyhe Inc., all of New York City, and Wepplo's Book Store, Lee Freeson, Martindale's Book Stores and Hunter's Books, all of Los Angeles. Titles include The Great Gatsby; Van Gogh's Great Period; I , Rachel; An Encyclopedia of Gardening; Hi – Lo's – Love Nest; a book listed simply as 'Yves Montand', among others. The receipts are dated 1958 and 1960."
A Royal Quiet de Luxe model typewriter owned by Marilyn.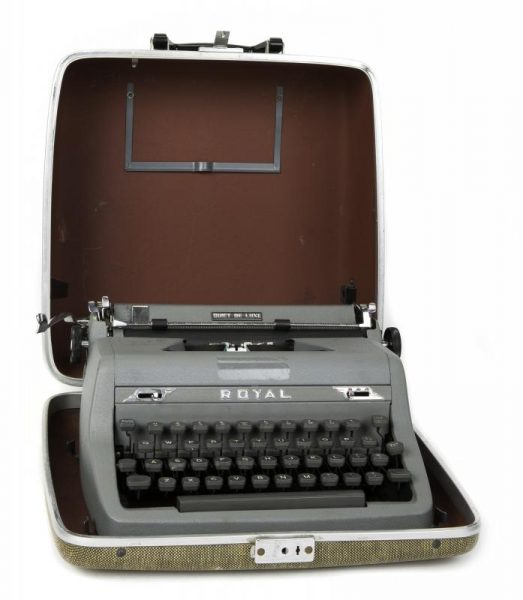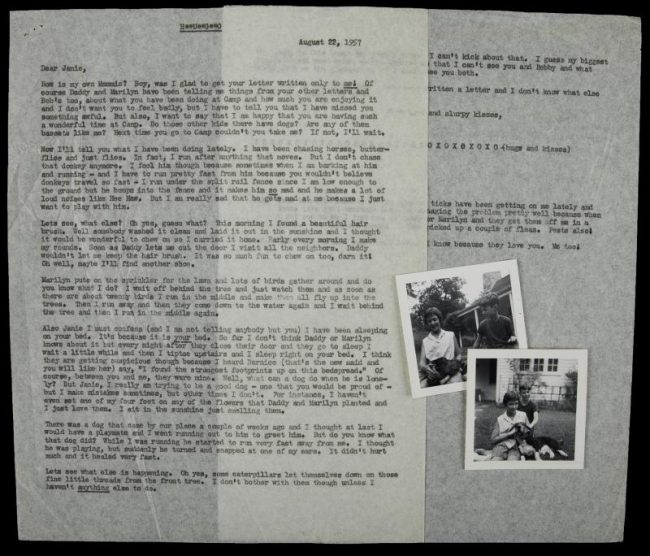 Various letters from Marilyn to her stepdaughter, Jane Miller.
"A 1957 letter is written to Janie at summer camp and recounts a number of amusing stories about Hugo the Bassett Hound reading in part, 'He got kicked by that donkey. Remember him? His nose swelled up with a big lump on top and it really wrecked his profile. I put an ice pack on it and it took several days for it to go down but the last time I saw him it was pretty well healed. Bernice is taking care of him and the house while I am at the hospital.We are going home tomorrow and then I will write you by hand. Listen, I had better stop now because I want to get off a note to Bobby today. Don't worry about me in the hospital. I am feeling much better now and I have the funniest Scotch nurse.' (Marilyn had recently been taken to hospital after suffering an ectopic pregnancy.)

The 1958 letter is typed on the back of a piece of stationery from the Hotel Bel-Air and is addressed, 'Dear Janie-bean.' The letter, written as Marilyn prepared for Some Like It Hot, reads in part, 'Thanks for helping me into my white skirt. I almost didn't make it -but now that I'm busier I'll start losing weight – you know where. Along with ukulele lessons I have to take I'm learning three songs from the 1920 period. … I don't know how my costumes in the picture will be yet. I'll let you know.'"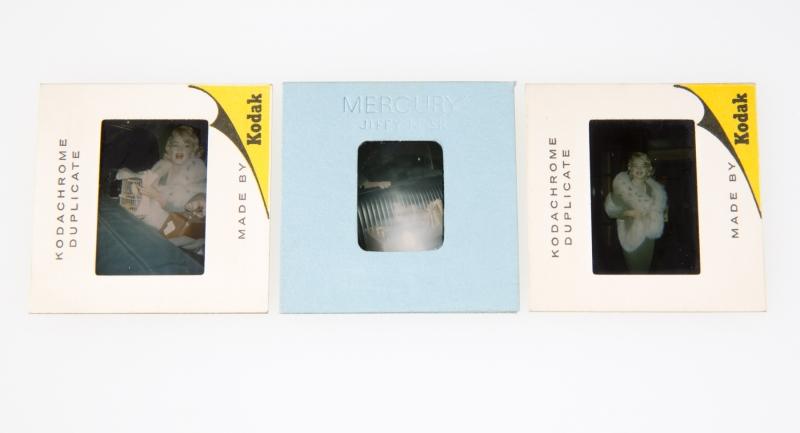 Three colour slides from the estate of Frieda Hull, showing the Millers leaving New York for Los Angeles in November 1959. Marilyn's parakeet, Butch, travelled with them. He was a noisy passenger, constantly squawking, "I'm Marilyn's bird!"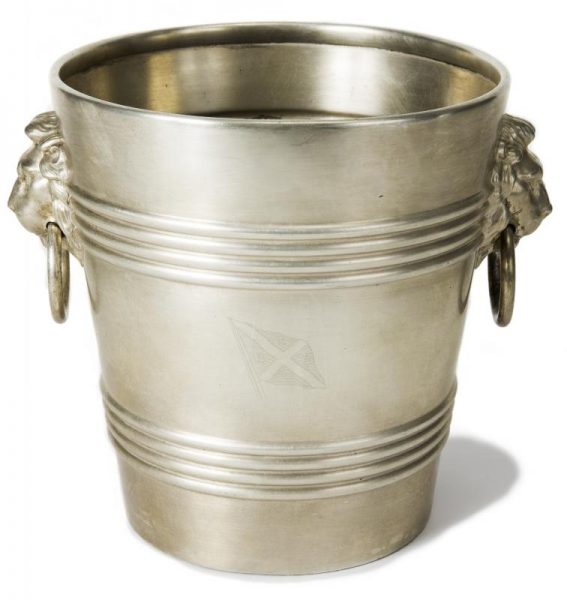 An electroplate ice bucket, made in England, and a receipt for 12 splits of Piper Heidsieck champagne, delivered to the Millers' bungalow at the Beverly Hills Hotel during filming of Let's Make Love in December 1959.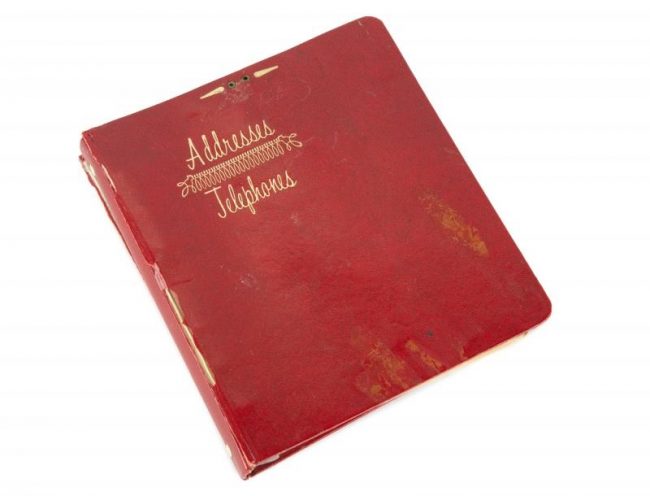 Address books from 1955 and 1962. The first includes a handwritten 'to-do list', with entries such as "as often as possible to observe Strassberg's [sic.] other private classes"; "never miss my actors studio sessions"; "must make strong effort to work on current problems and phobias that out of my past has arisen."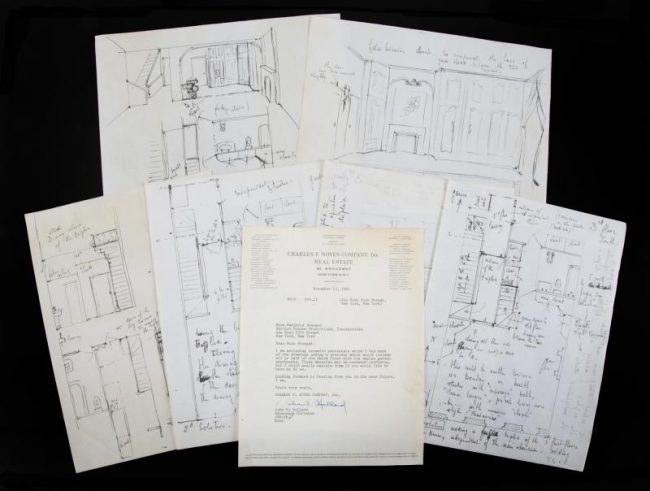 Perhaps the biggest surprise in the Julien's sale is that Marilyn was planning to buy a home in New York, even commissioning a series of architectural drawings for a property on East 61st Street in November 1961. In addition to her rented Manhattan apartment, she bought a small bungalow in Los Angeles in 1962, but clearly hadn't given up her dream of a permanent East Coast base.
"An original letter from John E. Holland of the Charles F. Noyes Real Estate Company dated October 18, 1961, addressed to Miss Marilyn Monroe, 444 East 57th Street, New York, "Attention: Miss Marjorie Stengel" (Monroe's secretary). The letter reads in part, 'L]ast summer Mr. Ballard of our office, and I showed you the house at the corner of 57th Street and Sutton Place and Mr. Arthur Krim's house on Riverview Terrace. I spoke to Miss Stengel yesterday and told her of a house which we have just gotten listed for sale at 241 East 61st Street. She asked me to send you the particulars on this house as she thought you might be interested in it. I am enclosing our setup. … The garden duplex apartment is now occupied by the owner and would be available to a purchaser for occupancy. You may possibly have been in this apartment as Miss Kim Novak … just moved out in September. Before that it was occupied by Prince Aly Khan.'

An original letter from John E. Holland of the Charles F. Noyes Real Estate Company dated November 15, 1961, addressed to Miss Marjorie Stengel, stating, 'I am enclosing herewith Photostats which I had made of the drawings adding a stairway which would include all or half of the third floor with the duplex garden apartments. These sketches may be somewhat confusing, but I could easily explain them if you would like to have me do so,' together with six Photostat copies of original architectural drawings for the redesign of an apartment located at 241 East 61st Street in New York. The drawings go into great detail as to the redesign of the apartment, with space for an art studio and specific notes stating, 'This could be another bedroom or boudoir, or health studio with massage table, chaise lounge, private living room…or…with numerous closets.'"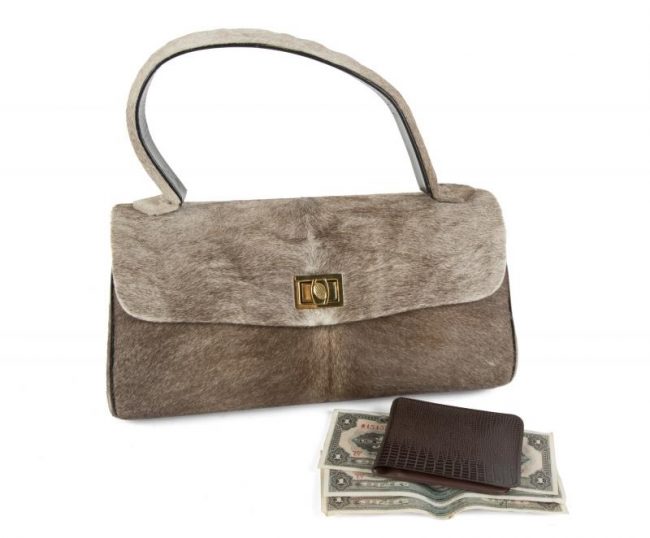 This grey pony handbag may have been bought by Marilyn during her February 1962 trip to Mexico. She was also a keen gardener, and a Horticulture magazine subscriber.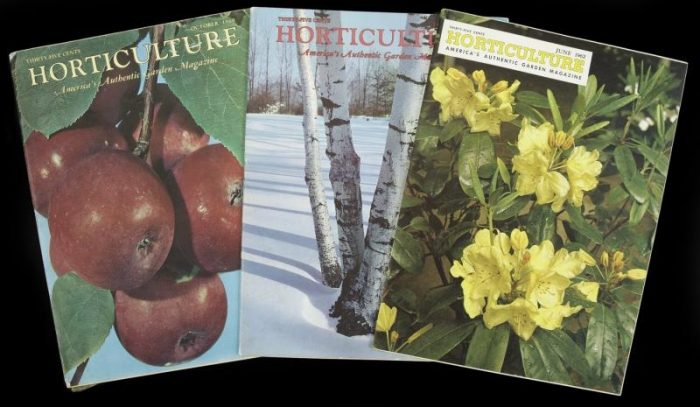 "An extraordinary, blue cloth over board, 'project management' three-ring binder kept by one of Monroe's assistants chronicling the purchase and ongoing renovation and decoration of her home located at 12305 Fifth Helena Drive in Brentwood, California. The notebook begins with an information sheet and lot diagram as well as a typed renovation and additions budget for the property totaling $34,877.36 against a purchase price of $57,609.95. The book also contains approximately 28 pages of notes on various renovation projects and to-do lists; a page with notes regarding terracing and planting the hillside; seven drawings of exterior floor plan for possible apartment above the garage for a cook; three renderings of options for a table and another decorative element for the home; and a listing of bills due as of August 16, 1962. The last page of the book lists 'Moet – Champagne vintage 1952/ et Chandon a Epernay/ Cuvee Dom Perignon – 13.88.' The book lists dates that furniture is due to be delivered from various suppliers, many after Monroe's death, as well as dimensions of each room of the home for the purpose of ordering 'white India' carpet. It also has estimates to have the pool resurfaced, water heater moved, fountain built, and laundry room and shower expanded for people using the pool as well as notes about decoration of a 'play room,' fabrication of a new gate, bars for windows, and shelving to be built, among many other things.

A group of invoices dating to February 28, 1962, from various Mexican boutiques listing the purchase of a great number of pieces of furniture and home furnishings, purchased in Mexico for Monroe's Fifth Helena Drive residence. Together with a two-page typed signed letter dated July 26, 1962, signed 'Mura', giving a full report to Monroe's secretary Eunice Murray regarding her buying trip in Mexico. The letter demonstrates the fact that Monroe was still quite actively working on her home at the time of her death."