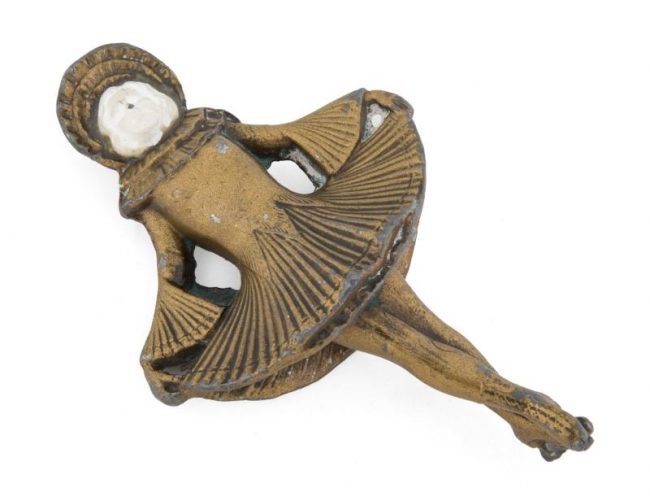 Among Marilyn's possessions were many items of sentimental value.  She kept this ballerina paperweight in her New York apartment next to a framed photo of 1920s Broadway star Marilyn Miller, who inspired her own stage name. In a strange twist of fate, she would also become 'Marilyn Miller' after her third marriage. She later gave the paperweight to her friend and masseur, Ralph Roberts, calling it "the other Marilyn."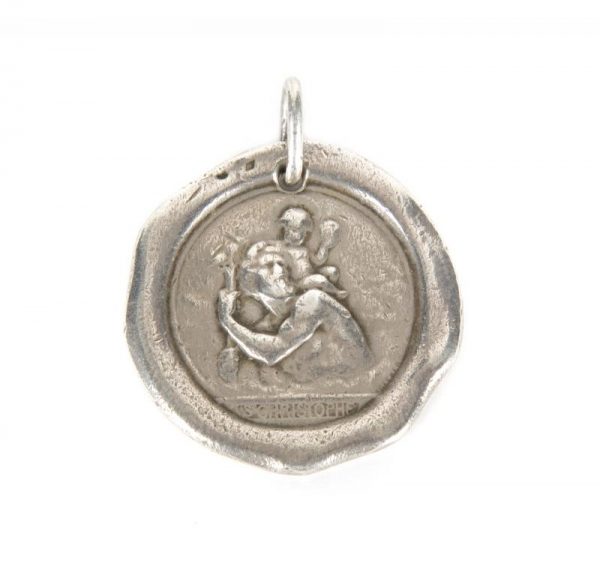 This silver-tone St Christopher pendant was a gift from Natasha Lytess, Marilyn's drama coach from 1948-54. (St Christopher is the patron saint of travellers.) Marilyn cut ties with Lytess after discovering she was writing a book about their friendship. She later gave the pendant to Ralph Roberts, telling him, "I've outgrown Natasha."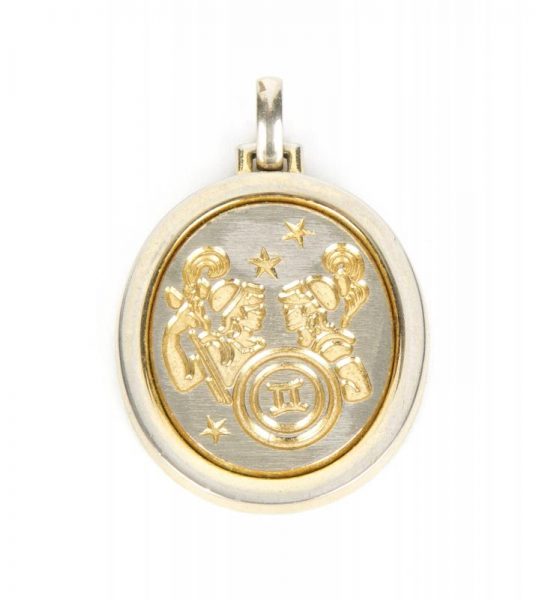 This gold and silver-tone Gemini pendant reflects Marilyn's close identification with her astrological sign, symbolised by twin faces. "I'm so many people," she told journalist W.J. Weatherby. "Sometimes I wish I was just me."

Marilyn was exceedingly generous to her friends, as the story behind this bracelet reveals.
"A rhinestone bracelet owned by Marilyn Monroe and gifted to Vanessa Reis, the sister-in-law to May Reis, Monroe's personal assistant and secretary. In a letter to the consigner dated November 28, 1994, Ralph Roberts writes, 'Reference Marilyn robe and bracelet. As best I recall, late one Saturday afternoon Marilyn and I were in the dining area of the Miller 9th floor suite at the Mapes Hotel. She had just changed into a robe, sitting on one of the chairs and I was massaging her back and shoulders. She showed me a bracelet she'd brought to Reno with thought of possibly wearing it as a [undecipherable comment] for Roslyn [Monroe's character in The Misfits]. Upon discussing it, she and Paula [Paula Strasberg was Monroe's acting coach and friend] had decided somehow it wouldn't be appropriate. Just then May Reis entered with Vanessa Reis (the widow of Irving Reis, May's greatly loved brother and film director). Vanessa had come up from LA for a long weekend visit – there'd been some talk of our going out to some of the casinos to do a bit of gambling. Vanessa told Marilyn how lovely she looked in that robe. Marilyn thanked her + impulsively held out the bracelet, Take this + wear it as a good luck charm. I was wearing it during dance rehearsals for Let's Make Love, smashed into a prop, so a stone is loosened. I wish I could go with you, but Raffe is getting some Misfits knots out. And I should go over that scene coming up Monday. They left. Marilyn asked me to remind her to have the robe cleaned to give to Vanessa. Whitey, Agnes, May – all of us – knew from experience we couldn't compliment Marilyn on any personal items or had to be very careful. She'd be compulsive about giving it, or getting a copy – to you.' Accompanied by a copy of the letter."
Jack Dempsey, a former world heavyweight champion boxer, wrote to Joe DiMaggio's New York Yankees teammate, Jerry Coleman, in 1954. "Have been reading a lot about Marilyn, Joe and yourself, here in the east," Dempsey remarked. "Best of luck to you and your family, and send Marilyn's autograph along."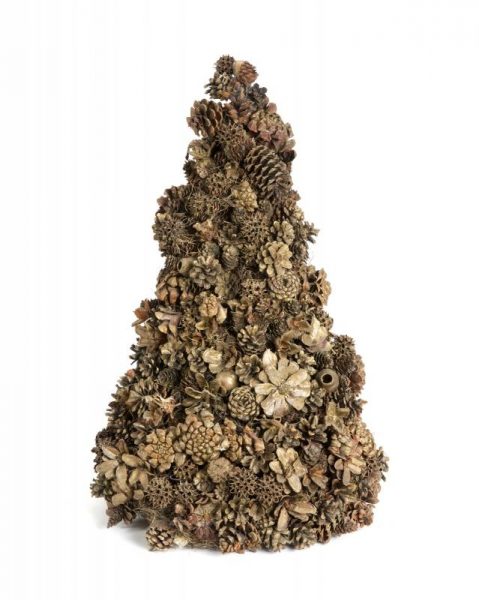 This small pine-cone Christmas tree, held together with wire and dusted in glitter, was given to Marilyn as a surprise by Joe DiMaggio one year when she had no plans, or decorations. Christmas can be a lonely time, and Joe made sure to bring some cheer.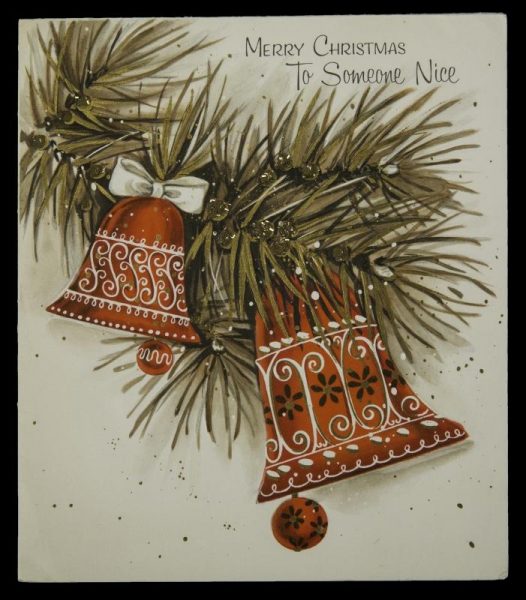 This vintage Hallmark card was sent to Marilyn one Christmas by her favourite singer, Ella Fitzgerald.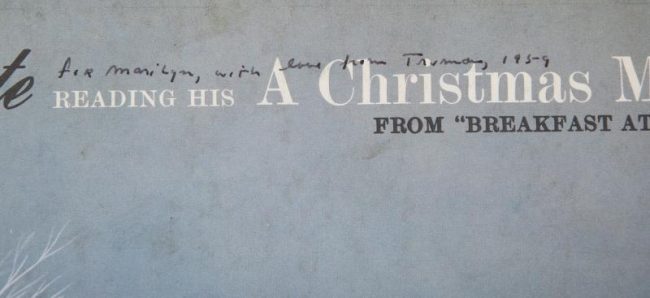 Author Truman Capote sent Marilyn a personally inscribed 1959 album of himself reading 'A Christmas Memory' (an excerpt from his famous novella, Breakfast at Tiffany's.)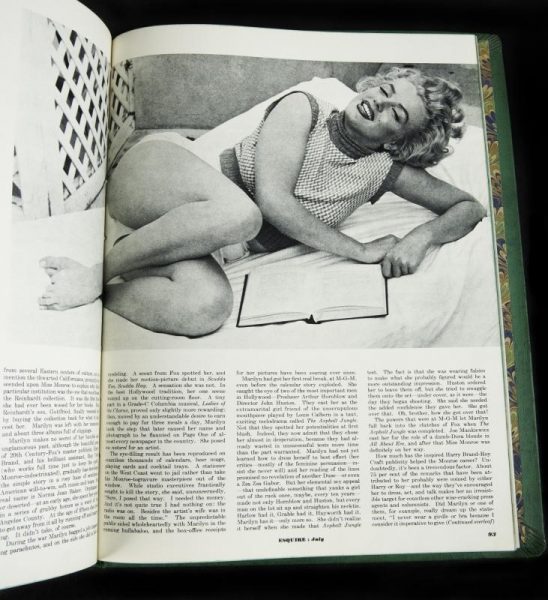 Marilyn owned a leather-bound, monogrammed copy of Esquire magazine's July 1953 issue, featuring an article about herself titled "The 'Altogether' Girl."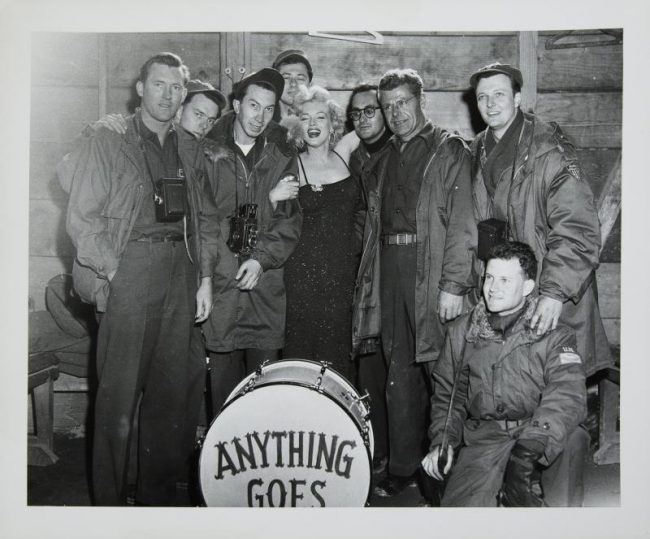 Marilyn's 1954 trip to Korea to entertain American troops was one of her happiest memories. This photo shows her with the band and is accompanied by a letter from George Sweers of the St Petersburg Times, sent after their chance reunion when Marilyn took a short break in Florida in 1961.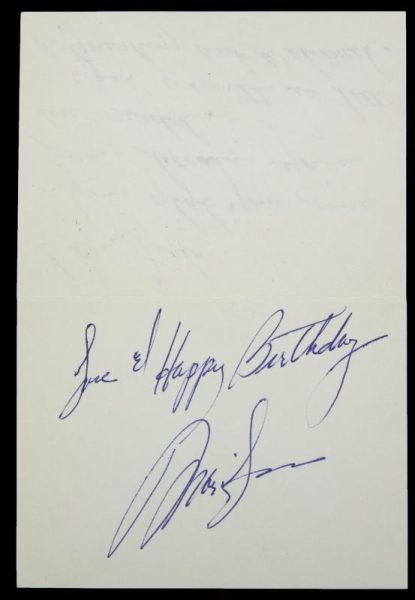 This endearing note accompanied a gift from Marilyn to Paula Strasberg, who replaced Natasha Lytess as her acting coach in 1956: "Dear Paula, I'm glad you were born because you are needed. Your warmth is both astonishing and welcomed. Love & Happy Birthday, Marilyn."
In April 1955, novelist John Steinbeck wrote a letter to Marilyn, asking her to sign a photo for his young nephew.
"In my whole experience I have never known anyone to ask for an autograph for himself. It is always for a child or an ancient aunt, which gets very tiresome as you know better than I. It is therefore, with a certain nausea that I tell you that I have a nephew-in-law … he has a foot in the door of puberty, but that is only one of his problems. You are the other. … I know that you are not made of ether, but he doesn't. … Would you send him, in my care, a picture of yourself, perhaps in pensive, girlish mood, inscribed to him by name and indicating that you are aware of his existence. He is already your slave. This would make him mine. If you will do this, I will send you a guest key to the ladies' entrance of Fort Knox."
Television host Edward K. Murrow sent Marilyn a Columbia Records album, featuring excerpts from speeches by Sir Winston Churchill, in November 1955. She had been a guest on Murrow's CBS show, Person to Person, a few months previously.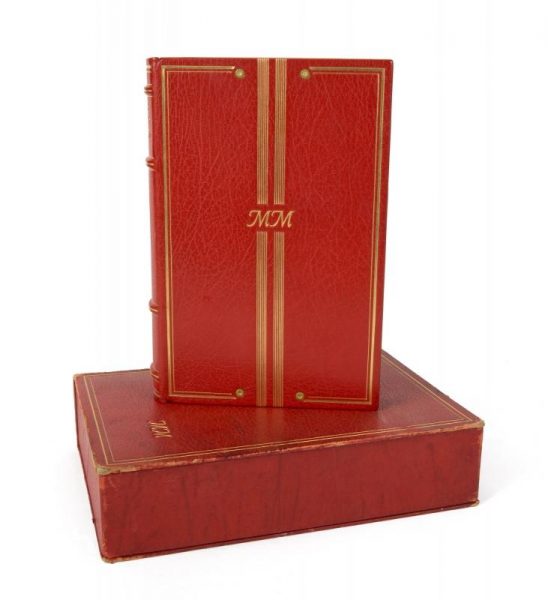 Marilyn's custom-bound edition of Arthur Miller's Collected Plays included a personal dedication. Miller had drafted a fuller tribute, but it was nixed – possibly because his first divorce was not final when it was published.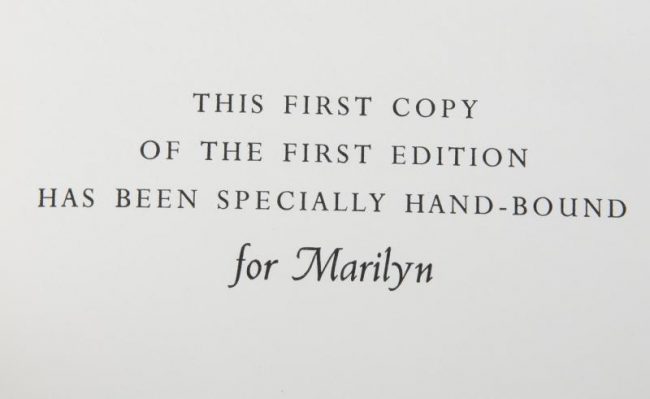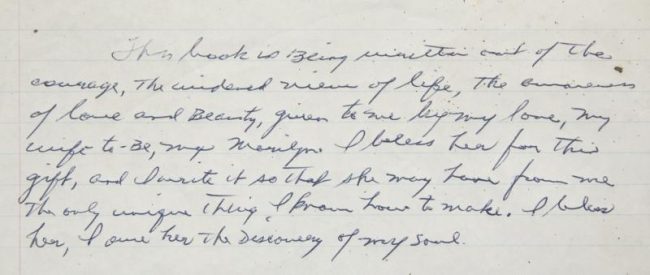 "This book is being written out of the courage, the widened view of life, the awareness of love and beauty, given to me by my love, my wife-to-be, my Marilyn. I bless her for this gift, and I write it so that she may have from me the only unique thing I know how to make. I bless her, I owe her the discovery of my soul."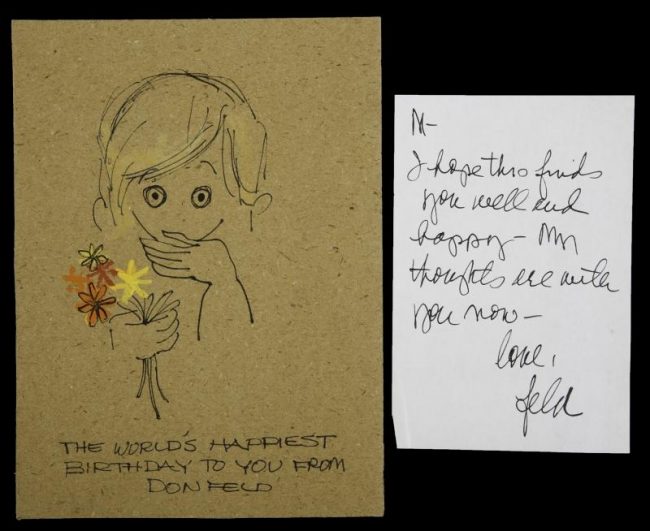 Costume designer Donfeld sent Marilyn this handmade birthday card one year, together with a small note that read, "M – I hope this finds you well and happy – My thoughts are with you now – Love, Feld."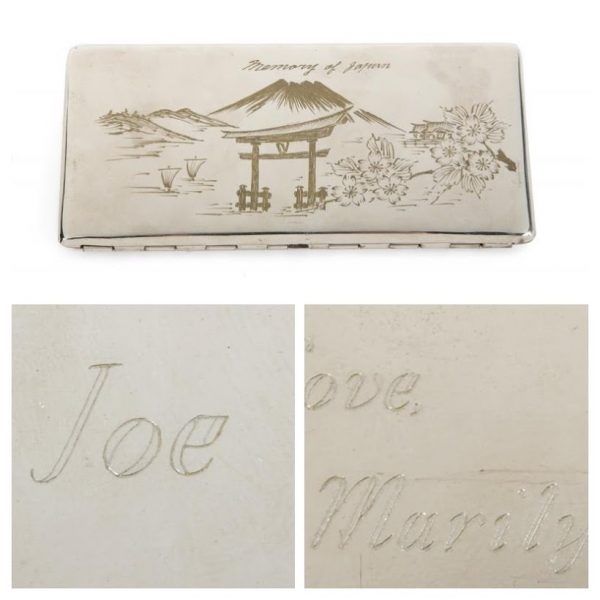 This engraved cigarette case was given by Marilyn to Joe DiMaggio during their post-honeymoon trip to Japan in 1954.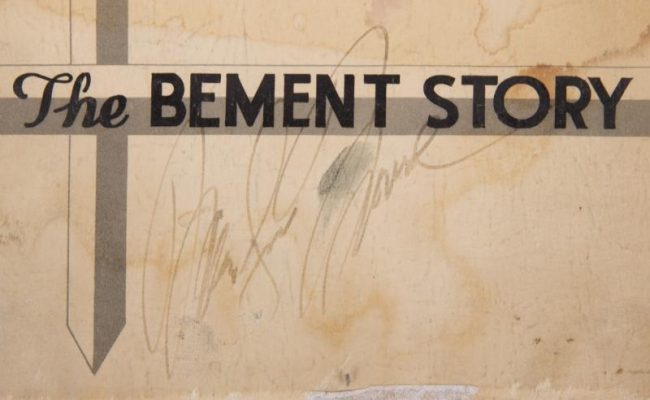 This souvenir brochure for the small town of Bement, Illinois was signed by Marilyn when she made a surprise appearance in 1955, during a festival marking the centennial of an historic visit by her idol, Abraham Lincoln.
Comedian Ernie Kovacs sent this rather cheeky letter to Marilyn in 1961. He would die in a tragic car crash in January 1962, aged 43, followed by Marilyn in August.
"The letter, addressed to 'Marilyneleh', invites Monroe to a get together at his home on June 15, giving the dress code as '… slacks or if you want to be chic, just spray yourself with aluminum paint or something.' He continues, 'I'll try to find someone more mature than Carl Sandburg for you. … if Frank is in town, will be asking him. … don't be a miserable shit and say you can't come. … Look as ugly as possible cause the neighbors talk if attractive women come into my study.' He signs the letter in black pen 'Ernie' and adds a note at the bottom: 'If you don't have any aluminum paint, you could back into a mud pack and come as an adobe hut. … we'll make it a costume party. … Kovacs.'"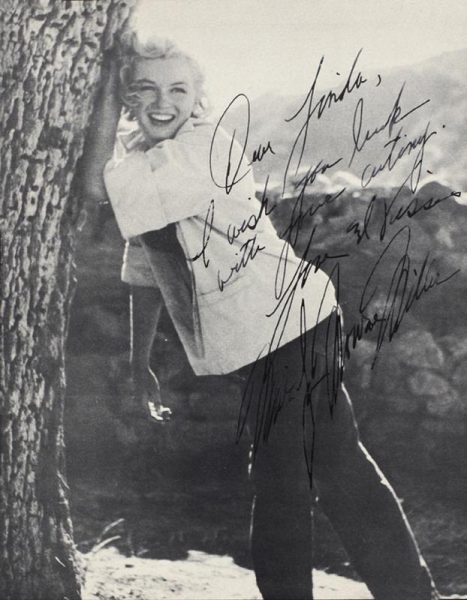 Always gracious to her fans, Marilyn gave child actress Linda Bennett a magazine clipping with the inscription, "I saw you in The Seven Little Foys. Great – Marilyn Monroe." She also signed this photograph, "Dear Linda, I wish you luck with your acting. Love and kisses, Marilyn Monroe Miller."