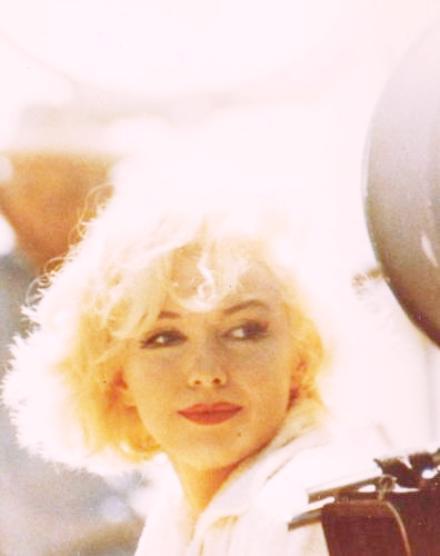 'Love me for my yellow hair alone', Marilyn once wrote to her friend, Norman Rosten – it was an ironical misquote (perhaps intentionally so) of a line from W.B. Yeats' poem 'For Anne Gregory', which actually read  'Love me for myself alone/And not my yellow hair.'
This weekend, two locks of Marilyn's hair – previously owned by Frieda Hull, a former member of the teenage group known as the Monroe Six, who befriended the star when she moved to New York – were sold by Julien's Auctions for $70,000, as part of their latest Icons and Idols sale. Other items from the late Ms Hull's collection, including many rare, candid photos, will be sold by in November's Marilyn-only auction, also at Julien's.
In a macabre footnote, the ashes of novelist Truman Capote – another friend of Marilyn's – were also sold at Julien's this weekend for $43, 750.  And in other hair-related news, a wig worn by Marilyn in The Misfits will be on sale at Heritage Auctions on November 12.
UPDATE: You can now read a CNBC interview with Remi Gangarossa, who placed the winning bid for a lock of Marilyn's hair, over here.