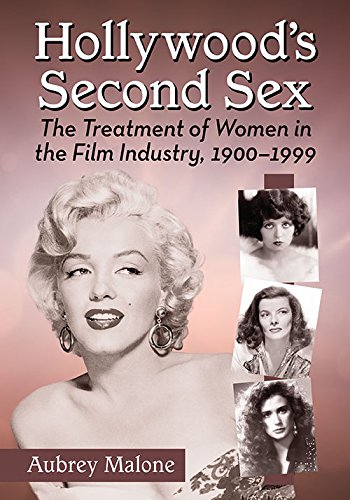 Marilyn graces the cover of a new book, Hollywood's Second Sex: The Treatment of Women in the Film Industry, 1900-1999.  Dublin-based author Aubrey Malone has previously written books on Tony Curtis, movie censorship, and the early days of Fox Film Corporation.
"'Women stars in Hollywood were invariably in one of two categories,' said director Otto Preminger. 'One group was made up of women who were exploited by men, and the other, much smaller group was composed of women who survived by acting like men.' Beginning with silent film vamp Theda Bara and continuing with icons like Greta Garbo, Marilyn Monroe and Raquel Welch, this study of film industry misogyny describes how female stars were maltreated by a sexist studio system–until women like Katharine Hepburn and Bette Davis fought for parity. The careers of Doris Day, Brigitte Bardot, Carole Landis, Francis Farmer, Dorothy Dandridge, Inger Stevens and many others are examined, along with more recent actresses like Demi Moore and Sharon Stone. Women who worked behind the scenes, writing screenplays, producing and directing without due credit, are also covered."
Hollywood's Second Sex is published by McFarland, and as with their previous titles – including Les Harding's They Knew Marilyn Monroe and Michelle Vogel's MM: Her Life, Her Films – it has an intriguing premise, but a rather hefty cover price.
In another recent academic release, Palgrave's Sex and Film: The Erotic in British, American and World Cinema, author Barry Forshaw also references Marilyn. The cover photo depicts Marlene Dietrich in a sultry pose, and reminds us of how the Blonde Venus star's heady glamour influenced later sex symbols, including MM.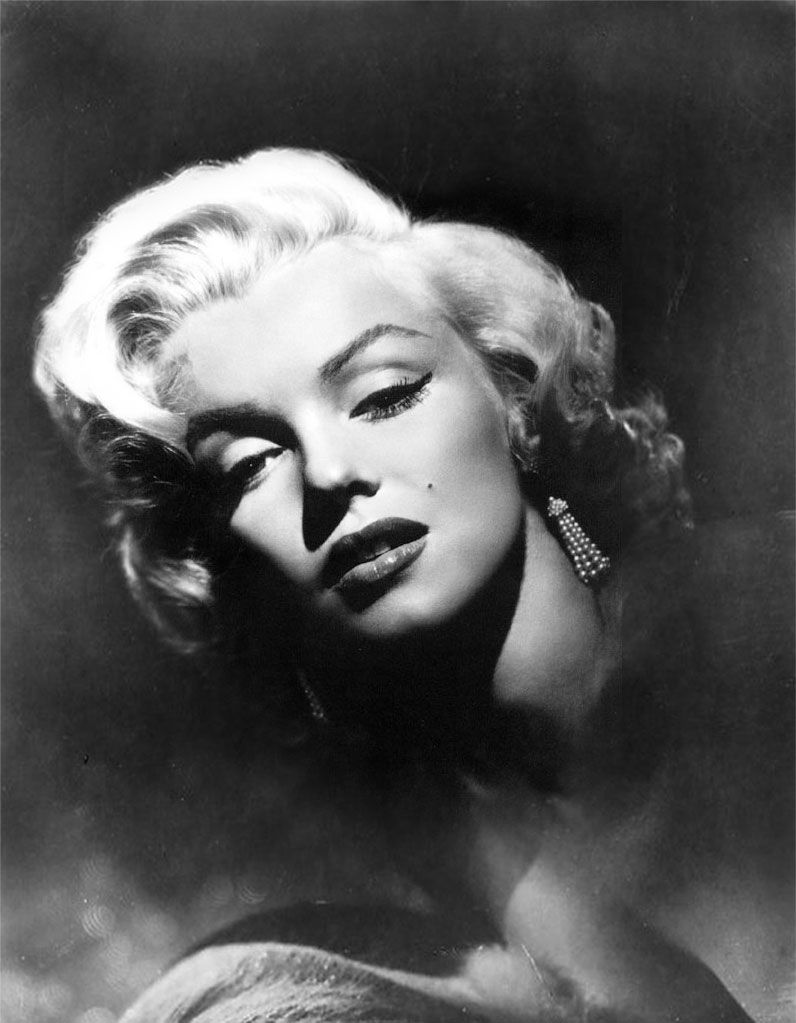 "Marilyn Monroe was virtually a living refutation of the censor's anti-sex ethos. Her elemental carnality simply refused to be cossetted within the constraints of the day, even though such Monroe vehicles as Billy Wilder's The Seven Year Itch tended to be rejigged for the cinema … But it is somewhat limiting to consider Monroe as simply a sex symbol; so iconic and all-pervading is her presence that she might be said to represent the medium itself, albeit in a self-parodying form. That knowing burlesque of her own image is to be seen in such movies as Howard Hawks' Gentlemen Prefer Blondes (1953.) What's more, for modern viewers there are overtones of the tragic … but even had Monroe been able to grow old and pile on the weight – as her British opposite number Diana Dors did, the latter becoming a respected character actress – there is little doubt that she would have continued to embody a particular image of female sexuality in the cinema."