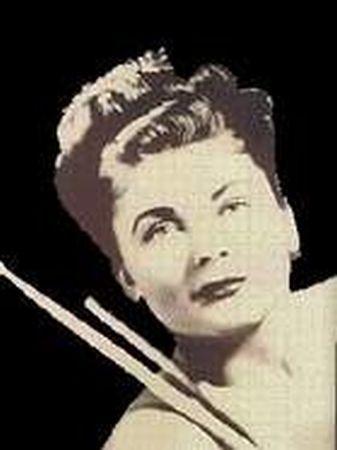 Joani Waldor Hannan, the drummer of Sweet Sue's Society Syncopators in Some Like it Hot, spoke to MyDesert recently:
'Her nonspeaking role appears early on in a scene of the band rehearsing on a train. She passionately plays the drums directly behind Monroe, who sings and shimmies with abandon.

Hannan's most memorable encounter with Monroe happened off-screen.

Monroe was standing beside her drum set as a scene was set up, Hannan said, and remarked in her famously breathy voice: "I just love the drums. I wish you'd teach me to play."

Hannan was speechless. In that moment, she was as starstruck as Monroe seemed nervous.

"She was a sweet, sweet person," Hannan said about the star. "She was not dumb at all. Always late? Yes."

Hannan counts the film among her career highlights. But it was not without challenges.

Getting the part required acting in a way that made her uncomfortable. She knew from prior experience performing with bands on USO tours that an "extremely feminine" drummer was wanted.

"I was forced to be a hetero woman," said Hannan, who is a lesbian. "I had to constantly flirt."

Though she got dressed up and "swung my hips for the interview," Hannan said her confident drumming got her the part. The producers wanted band members who were attractive but they didn't want dainty performers, she said.'
Some Like it Hot will screen at the Palm Springs Art Museum on August 25 at 6pm.