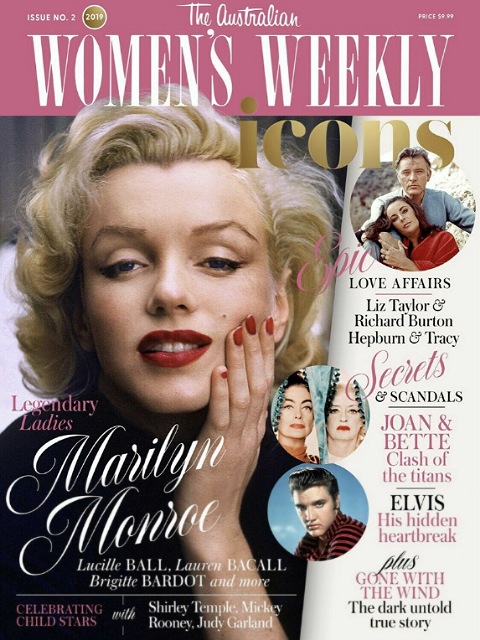 Marilyn's 1953 photo shoot with Alfred Eisenstadt is perennially popular – this image alone has made two magazine covers recently. Firstly, Hungary's Meglepetes Retro, and now Australian Women's Weekly. It's a special edition, the second issue in an 'Icons' series, and if you're not living down under, copies are available on EBay.
Richard Henry Knight has kindly shared a preview of the magazine on the Marilyn Remembered Facebook group. The tribute to Marilyn seems visually beautiful (of course), and well-written.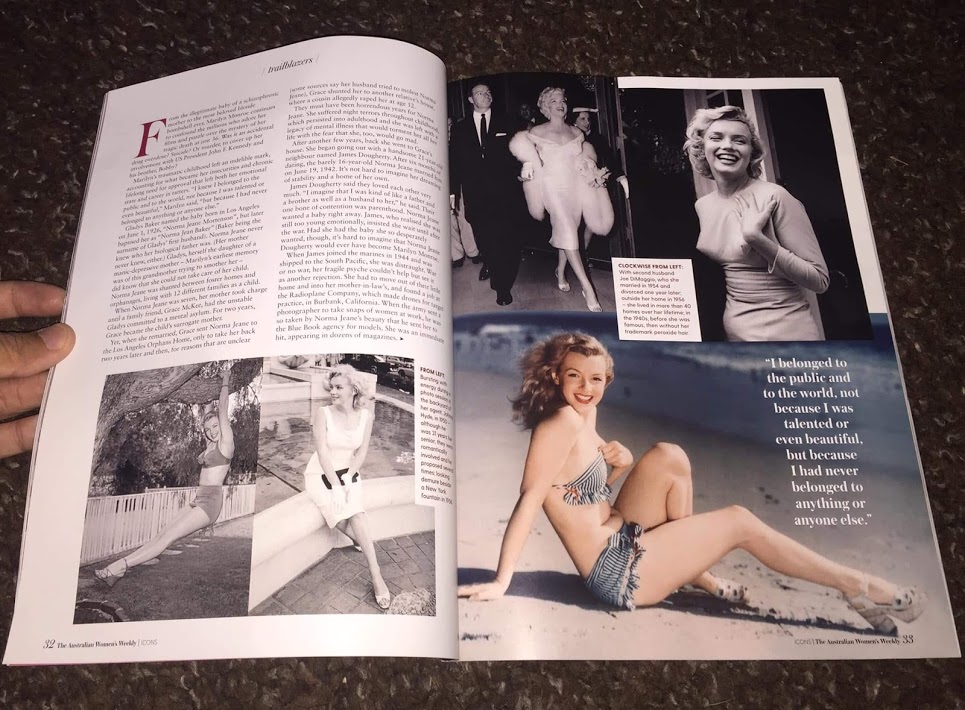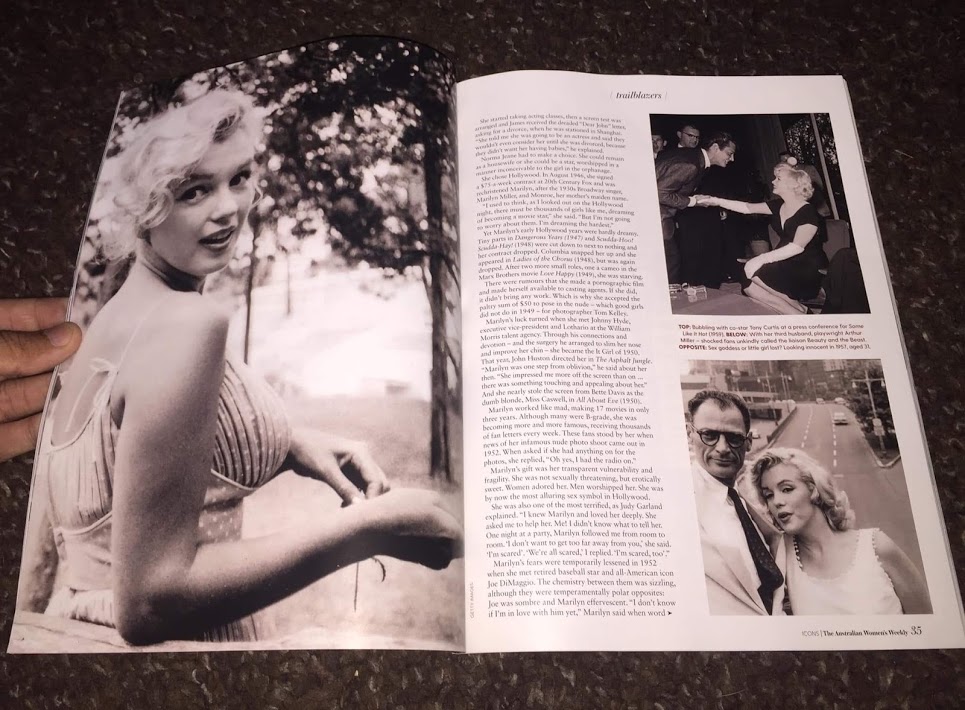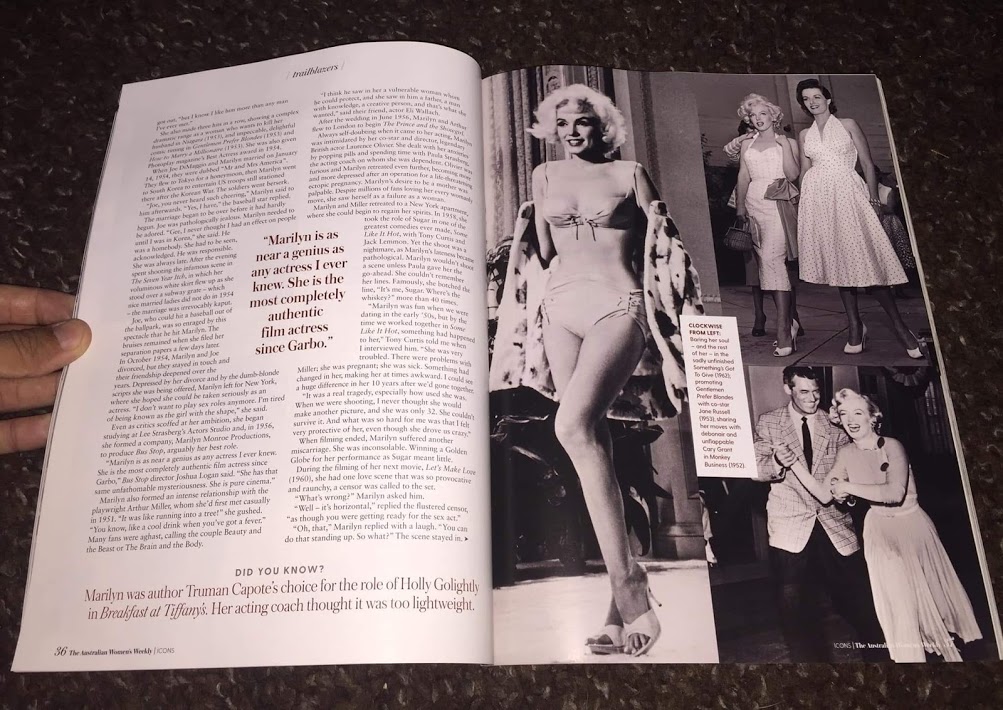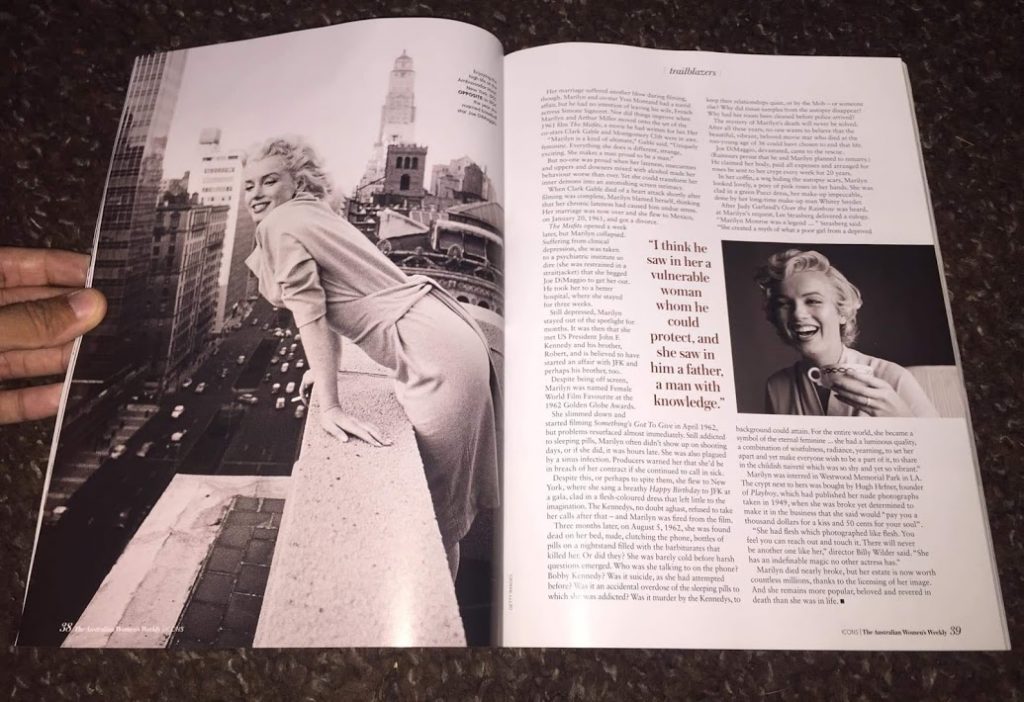 She also features in articles about her How to Marry a Millionaire co-star, Lauren Bacall; and the Australian-born Orry Kelly, who designed her costumes for Some Like It Hot.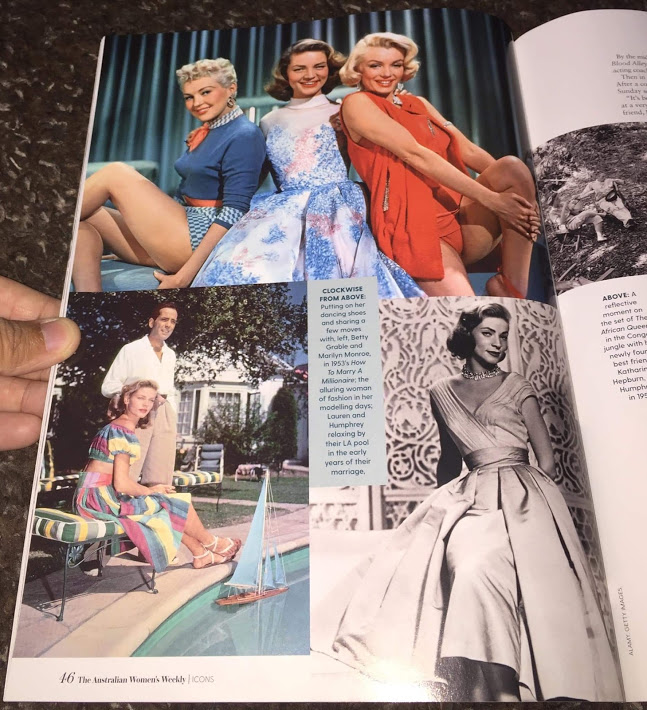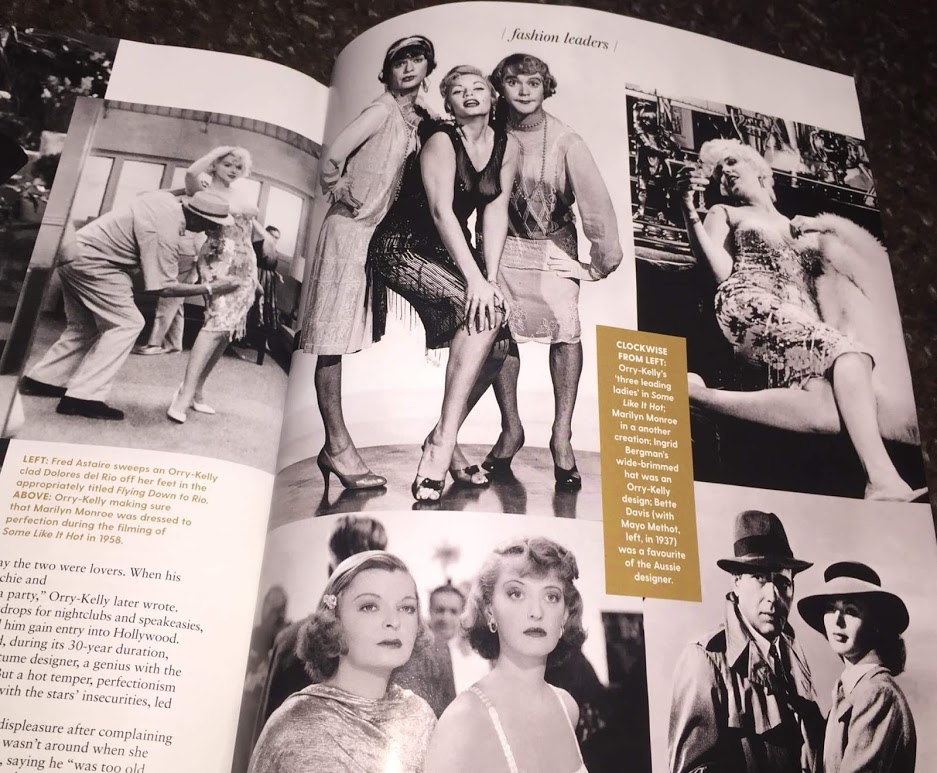 Marilyn has a long history with this magazine…