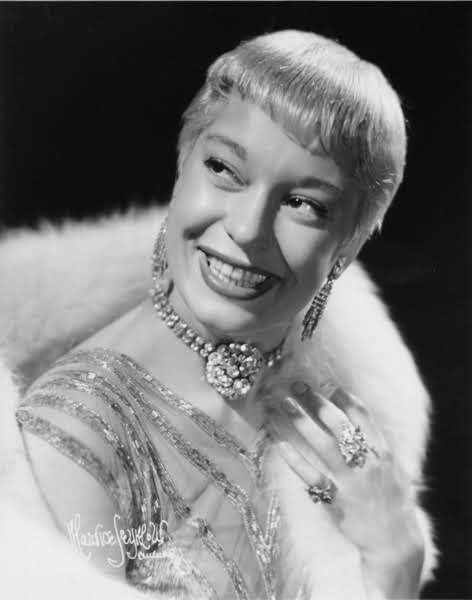 Carol Channing, the legendary Broadway star who originated the role of Lorelei Lee in Gentlemen Prefer Blondes, has died aged 97.
Born in Seattle in 1921, Carol and her parents moved to San Francisco when she was two weeks old. Her mother Adelaide was of German Jewish descent and her father George was part African-American (on his mother's side.) A newspaper editor by profession, George was also a Christian Science practitioner and teacher.
At sixteen, Carol left home to major in drama in Bennington College in Vermont. In 1941, she won her first Broadway part as Eve Arden's understudy in a revue, Let's Face It! That year she was married for the first time, to writer Theodore Naidish. They divorced after five years.
In 1948, Carol won a Theatre World Award for her featured role in another revue, Lend An Ear. Stacy Eubank noted in Holding A Good Thought For Marilyn: The Hollywood Years, that on June 16, a little-known starlet, 22 year-old Marilyn Monroe, attended the opening night at the Las Palmas Theatre in Hollywood, where she was photographed with director Bill Eythe and actor Bill Callahan.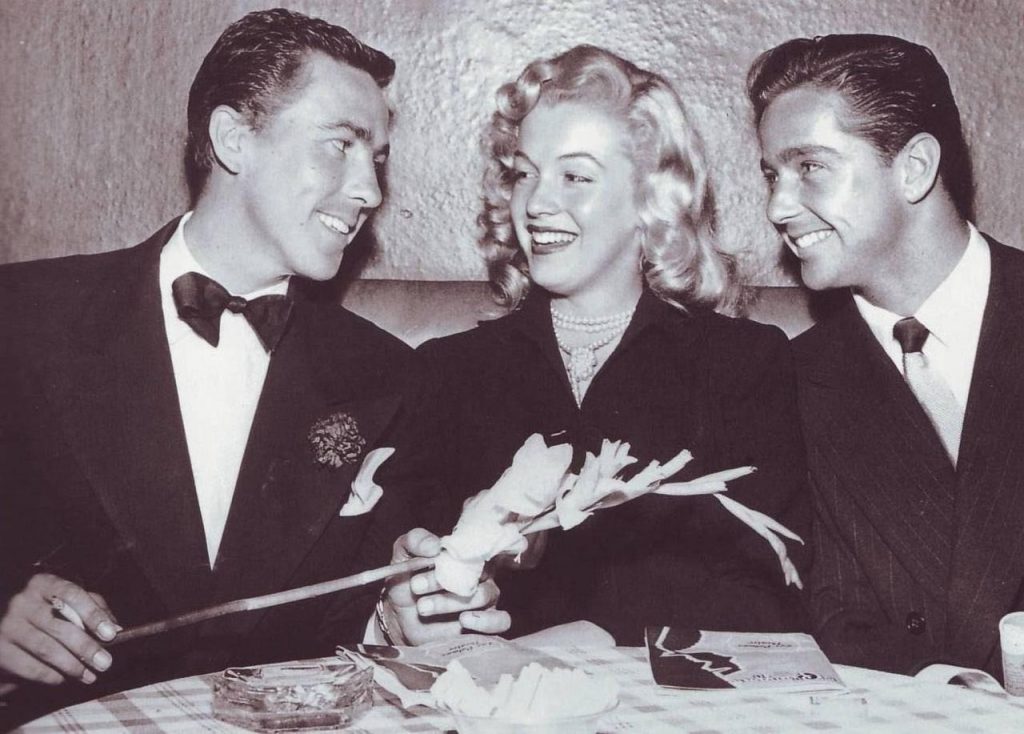 Illustrator Al Hirschfeld published a caricature of Carol as a flapper in the show, the first of many portraits to come. She even credited his artwork with helping her win the part of Lorelei Lee in Gentlemen Prefer Blondes.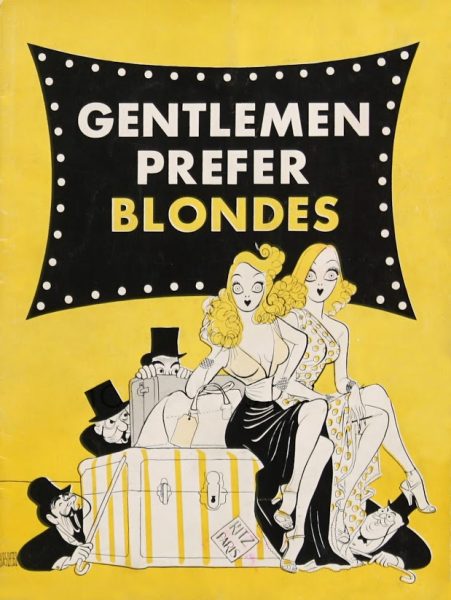 Jule Styne's musical adaptation of the 1926 novel by Anita Loos opened at the Ziegfeld Theatre in December 1949, running for almost two years. In her 2002 memoir, Just Lucky I Guess, Carol wrote that Loos had told Styne, 'That's my Lorelei!' after seeing Lend An Ear in New York. Styne promptly wrote a new song for Carol, 'Diamonds Are A Girl's Best Friend.'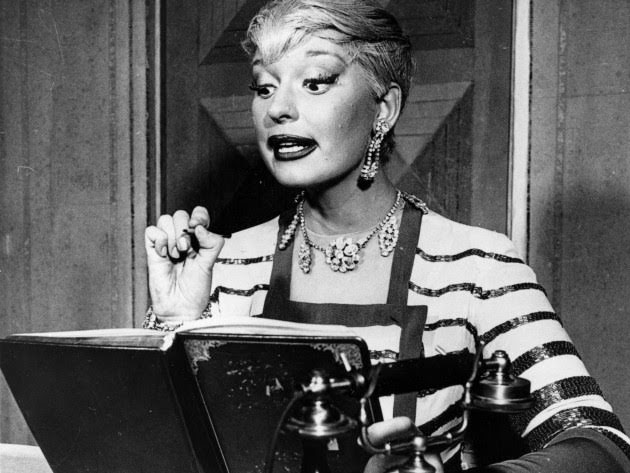 In January 1950, Carol made the cover of Time magazine. She was married again that year, to footballer Axe Carson, and they had a son, Channing Carson. After her third marriage to manager and publicist Charles Lowe in 1956, he was renamed Chan Lowe and went on to become a successful cartoonist.
Darryl F. Zanuck swiftly acquired the film rights to Gentlemen Prefer Blondes for Twentieth Century Fox. Carol was duly invited to Los Angeles for a screen test, but it was generally assumed that Betty Grable, the studio's reigning blonde star of musical comedy, would get the part. In any case, Carol had already decided to take the show to London after the Broadway run ended.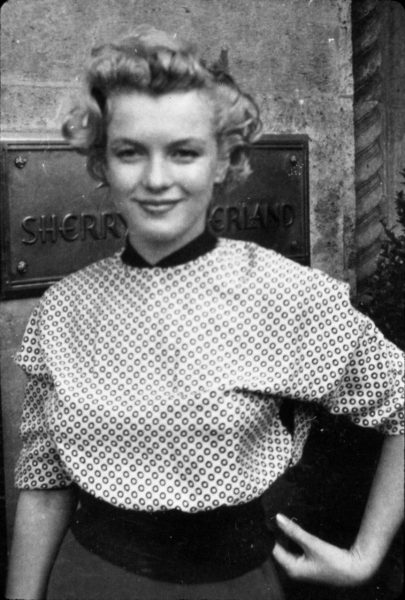 In mid-June of 1951, Marilyn Monroe flew to New York, where she spent several days.  Columnist Dorothy Manners would report that she had been given tickets by Fox to see Gentlemen Prefer Blondes – perhaps as a warning to Grable, who was then on suspension. 'Physically, Marilyn fits the bill,' Manners noted, 'but whether she is experienced enough to take on a top comedy performance remains to be seen.'
In her autobiography, Carol claimed that Marilyn was instructed to see the play every night for a month, which is doubtless an exaggeration given Marilyn's busy schedule. Chronically shy, Marilyn never ventured backstage. "Our orchestra never saw anyone that beautiful before," Carol recalled. "For the first time they were all looking at Marilyn instead of our conductor…"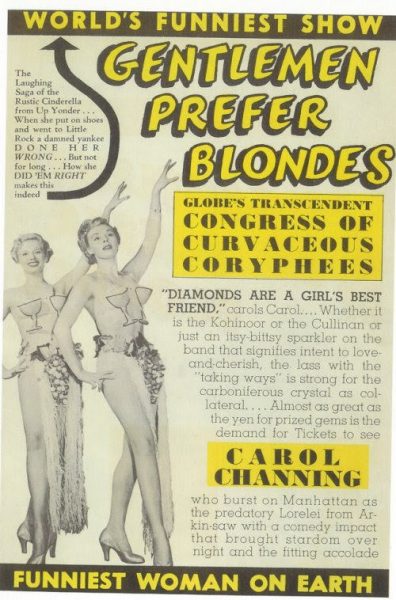 That November, after Blondes finally closed, the New York Post's Earl Wilson reported that Marilyn hoped to play Lorelei on the screen. In his 1992 biography of Monroe, Donald Spoto wrote that Fox informed Marilyn the part was hers on June 1, 1952 (her 26th birthday.) Nonetheless, the studio kept up the intrigue for several weeks before announcing it to the press, still claiming that Grable would star, with Marilyn turning brunette to play Lorelei's friend Dorothy.
When the news broke on June 23, Hedda Hopper wrote that Carol had responded with a 200-word telegram to Fox, while Grable denied asking Zanuck for the part. Marilyn was now the studio's rising star, but as Stacy Eubank observes, she was still on a standard contract and would cost Fox far less than either Grable or Channing.
Gentlemen Prefer Blondes was a golden opportunity for Marilyn, and a huge success when it opened in 1953. "I was heartsick over the whole thing, of course," Carol admitted, and she also felt that Jack Cole's flamboyant choreography "completely upstaged" the lyrics.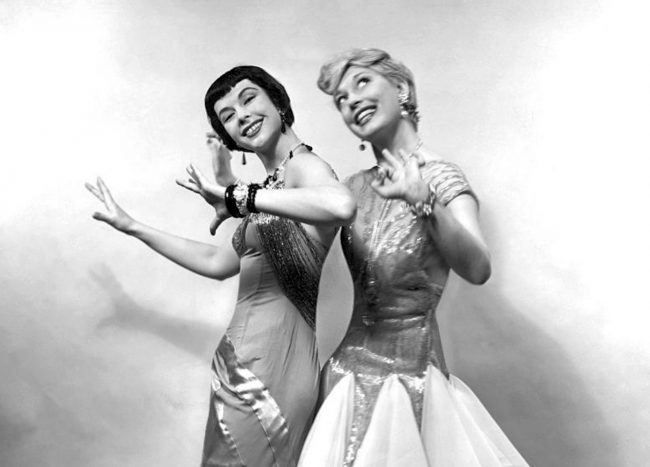 "I do think it was one of her best movies," Carol reflected on Marilyn's performance. "Not funny, however. They didn't use one word of Anita's original book, which was hilarious and which was what constantly kept the stage musical on a higher level. Anita didn't write the musical's book. So where they didn't insert the original book it was mundane. It was the stock formula for a dated Broadway musical. I followed Anita's original Lorelei character ferociously…"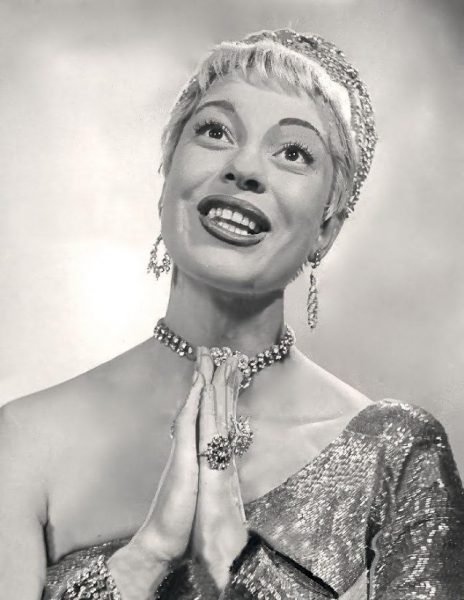 "You can cast Lorelei two ways," Loos explained. "With the cutest, prettiest, littlest girl in town, or with a comedienne's comment on the cutest, prettiest, littlest girl in town. I wrote her as a comedy, and Broadway is attuned to satire." Carol's broader interpretation was perfect for the stage, whereas Marilyn brought a softer, more innocent quality to Lorelei.
During the 1950s, Carol replaced Gracie Allen as a comedy foil to George Burns. "Finding roles that suit the strange and wonderful charms of Carol Channing has always been a problem to Broadway showmen," a 1955 cover story for LIFE read. "She looks like an overgrown kewpie. She sings like a moon-mad hillbilly. Her dancing is crazily comic. And behind her saucer eyes is a kind of gentle sweetness that pleads for affection."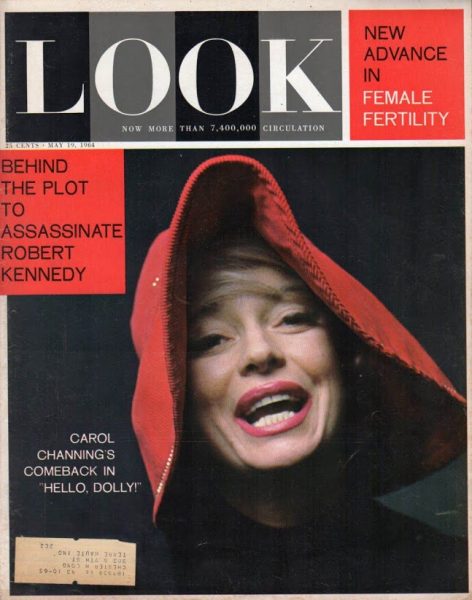 Her next great role was in Hello, Dolly! (1964.) She befriended Broadway newcomer Barbara Streisand, only to lose out again when the younger actress was cast in the film adaptation. A registered Democrat, Carol campaigned for Lyndon B. Johnson and was a favourite of his wife, Lady Bird. In 1966, she won the Sarah Siddons Award, and finally achieved movie stardom alongside Julie Andrews in Thoroughly Modern Millie (1967), winning a Golden Globe as Best Supporting Actress, and an Oscar nomination.
In 1970, Carol became the first celebrity to perform at a Super Bowl halftime. Three years later, she was revealed to have been on disgraced president Richard Nixon's Master List of Political Opponents – which she quipped was the highest accolade of her career.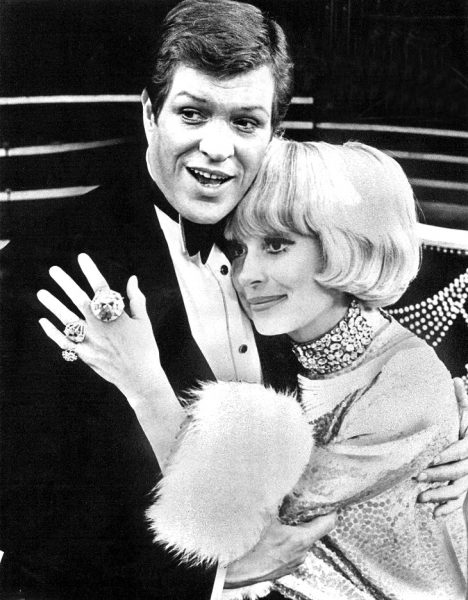 The 53-year-old revisited her early success in Lorelei (1974), a reworking of Gentlemen Prefer Blondes featuring songs cut from the original play, and broke box-office records by selling out for six consecutive days in just 24 hours. She also frequently appeared on television, including a 1987 Jules Styne special in which she performed 'Little Girl From Little Rock.'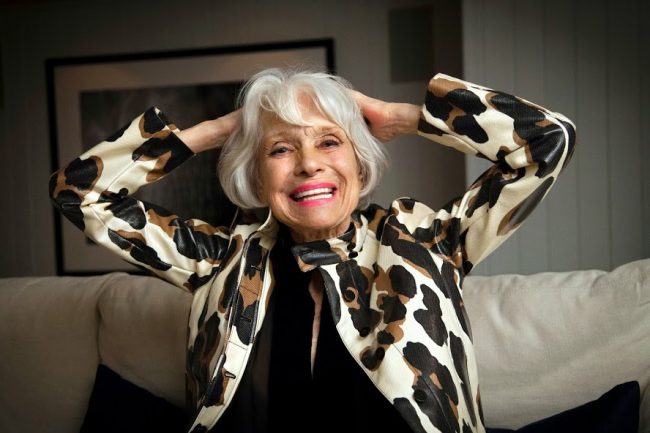 In 1998, Carol separated from her husband of forty years, Charles Lowe. He passed away shortly afterwards. She would marry once more in 2003, after rekindling her romance with high-school sweetheart Harry Kullijian. He died in 2011. Carol maintained her faith in Christian Science, followed a strict organic diet and swore off alcohol.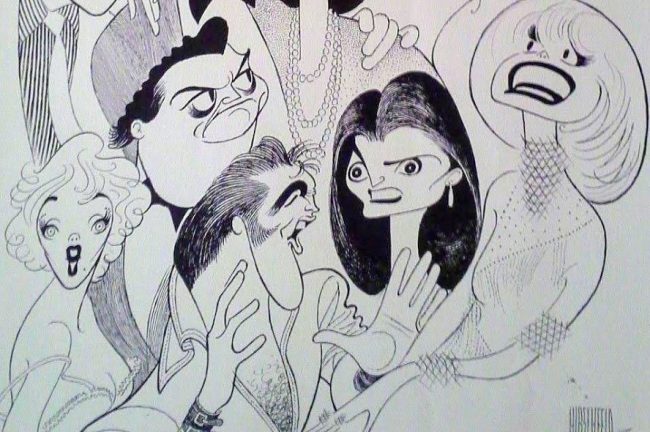 A much-loved resident of Rancho Mirage, California, Carol had a star dedicated to her on the Palm Springs Walk of Stars in 2010. She returned two years later to honour Marilyn Monroe, praising her "brilliant and unique" performance in Gentlemen Prefer Blondes.  Carol also attended a farewell party for Seward Johnson's giant sculpture, 'Forever Marilyn', when it left Palm Springs for the East Coast in 2014.