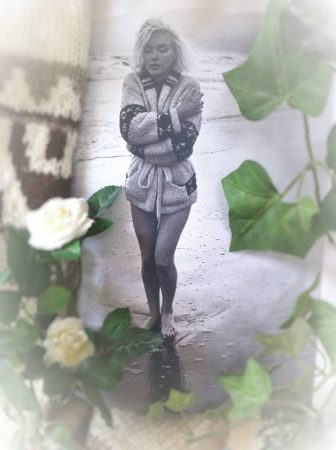 George Barris, one of the last photographers to work with Marilyn, has died aged 94,  Mike Barnes writes for the Hollywood Reporter. His photos of Marilyn revisiting her childhood haunt of Santa Monica Beach, wearing a Mexican-style sweater over her bathing costume, are among the most natural and poignant images from her final days.
"George Barris, the photojournalist … died Friday at his home in Thousand Oaks, Calif., his daughter Caroline told The Hollywood Reporter. He was 94.

Barris and Monroe became friends after they met on the set of The Seven Year Itch (1955).

'When I first saw her, I thought she was the most beautiful, fantastic person I'd ever met,' Barris told the Los Angeles Daily News in 2012. 'She completely knocked me off my feet.'

Barris photographed the actress on a windswept beach in Santa Monica on July 13, 1962, about three weeks before she was found dead of a drug overdose at age 36. He moved to France after her death and remained there for two decades.

A native of New York City, Barris enlisted in the U.S. Army and served in the office of public relations during World War II. He was Gen. Dwight D. Eisenhower's personal photographer for the welcoming Victory Parade in New York on June 19, 1945.

While on assignment for Cosmopolitan, Barris photographed Elizabeth Taylor while she filmed Cleopatra (1963) in Rome, and during his career he also shot such stars as Steve McQueen, Marlon Brando, Charlie Chaplin, Frank Sinatra, Clark Gable, Sophia Loren and Walt Disney. His daughter also said that he photographed Chubby Checker for the singer's 'The Twist' record cover."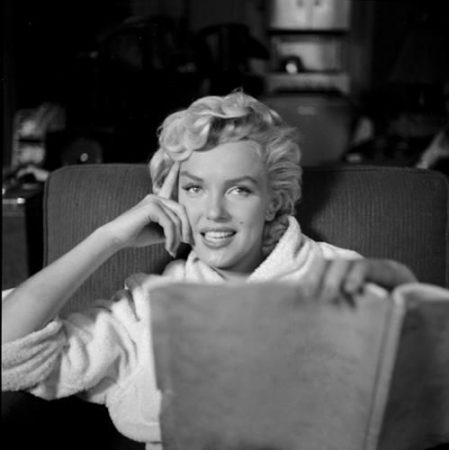 A more detailed biography, including a full account of his work with Marilyn, is available on the Cursum Perficio website.
He first met and photographed Marilyn in 1954 in New York where she was on location for the film The Seven Year Itch , where they became friends.

He was one of the last photographers to take Marilyn in pictures, between June 29 and July 1, 1962:

Friday 29 and Saturday 30, June, at Walter 'Tim' Leimert's house, located 1506 Blue Jay Way, North Hollywood Hills
Sunday 1st, July, last day of the session, last pictures. It took place at the Santa Monica beach, near the Lawfords' house.
Those pictures were to be published in Cosmopolitan magazine.
Some of those pictures were published in 1973 in Norman Mailer's biography, and most of them in the book he wrote with Gloria Steinem in 1986 (Marilyn: Norma Jeane).
In 1995, he published Marilyn : Her Life in Her Own Words, whose text is composed of notes jotted after the picture sessions. Those notes should have produced an autobiography they had planned to write together.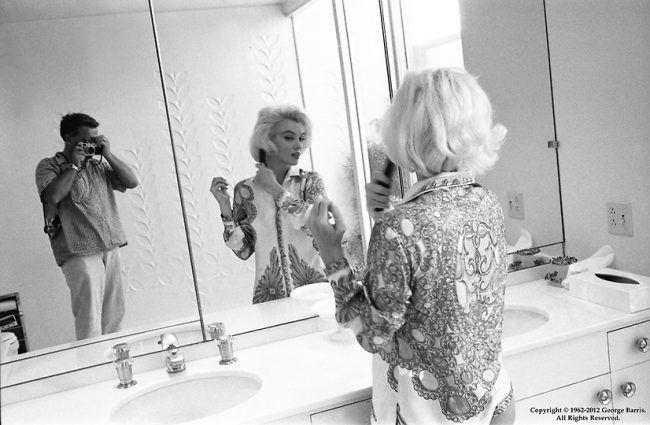 After returning to California with his family, Mr Barris became a respected member of the Monroe fan community, as Leslie Kasperowicz reports for Immortal Marilyn.
"George Barris attended many Marilyn memorials and events and was one of the most accessible of Marilyn's photographers to fans from around the world.  He spoke frequently at the Memorial service held at Westwood and signed books and photos for fans at public and private events.  Immortal Marilyn was honoured to have him present at several of our own events.

George leaves behind his daughter Caroline, who was also a frequent presence at Marilyn events, another daughter Stephanie, his wife Carla, and legions of Marilyn Monroe fans who have spent nearly 55 years appreciating his work and his willingness to lend us his ear and tell us his stories of that summer of 1962."