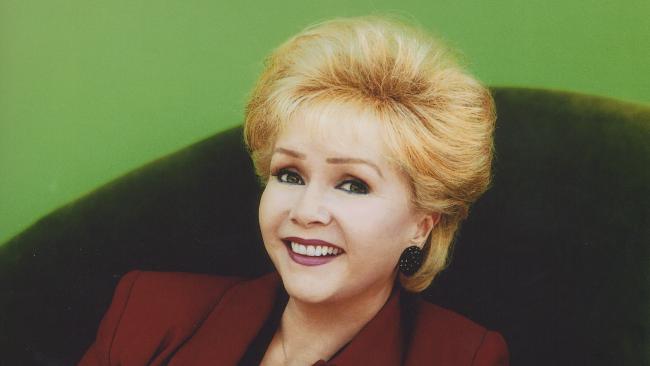 Actress Debbie Reynolds, whose extraordinary collection of Hollywood costumes was auctioned in 2011, has spoken to Australia's Herald Sun ahead of the Bendigo Art Gallery's tribute to Marilyn, which will include several iconic dresses worn by Marilyn before passing into Debbie's care.
"OH, that dress. That flouncy white, pleated halter-neck billowing around Marilyn Monroe's knees as 'delicious' breezes gust up from a New York subway grate … Debbie Reynolds remembers it well.

Very well. Because once upon a time, she owned that dress.

It belongs to somebody else now … but visitors to the gallery's much-anticipated Marilyn Monroe exhibition will be dazzled by so much more.

Marilyn in her gold Travilla dress, 1953

The gold lame gown Monroe wore in Gentlemen Prefer Blondes. The racy cocktail dress she sported in Some Like It Hot. A brocade evening cape from her personal wardrobe. A silk blouse she had on the last time she was photographed … And Bendigo can thank Reynolds — true Hollywood royalty — for having rescued several of the objects on display.

Reynolds is especially fond of 'Billy Travilla's gold dress for Gentlemen… so beautiful' and the Edwardian-style evening gown that graces The Prince and the Showgirl(1956).

'I loved how Marilyn dressed in that movie. Beautiful silks with little stars and pearls and decorative things … I would have bought it in a second if I could.'

"There was something that Marilyn had, a quality that just stood her above everybody else,'' she says, "but what a little girl she was …'"
The article also suggests that Reynolds was a good friend of Marilyn. While they were acquainted – Debbie is listed in Marilyn's last address book – there seems to be little evidence of a closer relationship. Reynolds claims that they attended 'the same lovely little church', but Marilyn was not a regular churchgoer.
Debbie also says that she tried to contact Marilyn two days before her death, but was unable to get in touch.  'Nobody could,' Reynolds adds. 'It was an impossible task. She was surrounded by too many moats.' In fact, Marilyn spoke to many friends and colleagues in her final days. But if Debbie had left a message, or approached Marilyn through a third party, it's quite feasible that she didn't hear back in time.
Whatever the truth may be, there is no doubt that Debbie Reynolds admires Marilyn greatly, and of her genuine sadness at having to sell off her collection when attempts to establish a museum in Hollywood went unfulfilled.