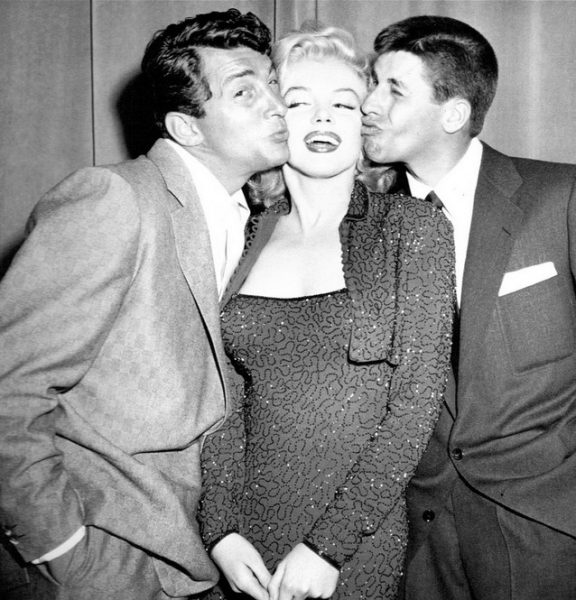 Comedian Jerry Lewis has claimed that he turned down the role of Jerry/Daphne in Some Like it Hot, which was ultimately played by Jack Lemmon, the New York Post's Page Six column reports. Lewis revealed his greatest regret to film director Martin Scorsese and critic while being induced into the Comedy Hall of Fame this week.
"I would have had a chance to kiss Marilyn Monroe. Instead, [director Billy] Wilder called me 'the schmuck who turned down Some Like It Hot' for the rest of his life, and Lemmon [who was nominated for an Oscar for it] sent me chocolates every year until he died.''
Marilyn was fond of Jerry Lewis. She appeared on his radio show with Dean Martin in 1952, and later named Lewis among a list of attractive men in a magazine interview. When Lewis was being honoured for charitable work in 1955, Marilyn stepped up to the mic to give him a kiss, adding, 'I love you, Jerry.'
However, Lewis wouldn't have had an opportunity to kiss her again in Some Like it Hot. While MM and Lemmon briefly – and chastely – shared a bunkbed during the train scene, her love interest in the movie was played by Tony Curtis.
In recent years, Lewis has even claimed he had an affair with Marilyn, though there is no evidence to support that allegation.