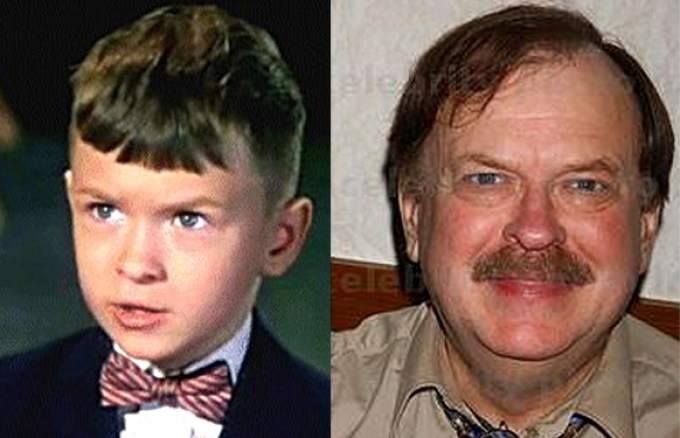 George Karl Wentzlaff, who appeared in two of Marilyn's films under the stage name of George Winslow – and was nicknamed 'Foghorn' for his distinctive baritone – has died aged 69, reports the Santa Rosa Press Democrat.
Born in Los Angeles in 1946, George first found fame at the tender age of six on Art Linkletter's radio show, People Are Funny. After hearing George on the radio, actor Cary Grant asked him to appear in his 1952 film, Room For One More.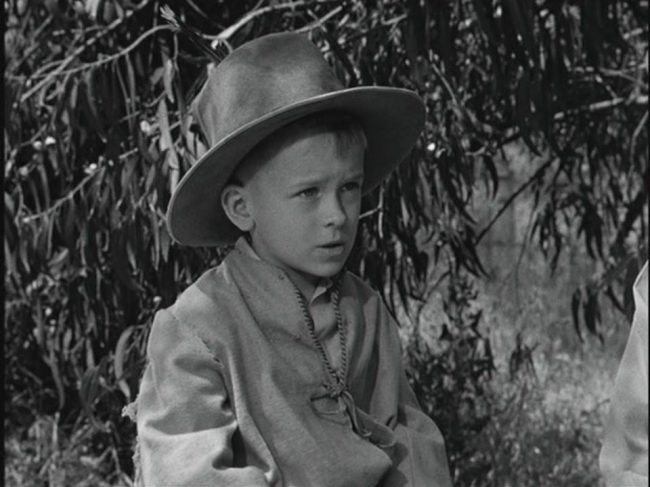 This was followed by a role as a cub scout in Howard Hawks' Monkey Business, which also starred Cary Grant alongside Marilyn, although she did not appear in any scenes with George. He then played the title role in another Fox comedy, My Pal Gus, opposite Richard Widmark. The press reported that a scene was being filmed outside the Beverly Carleton Hotel, where Marilyn was then living, and she was inadvertently filmed while watching the action from her balcony. However, she cannot be seen in the movie.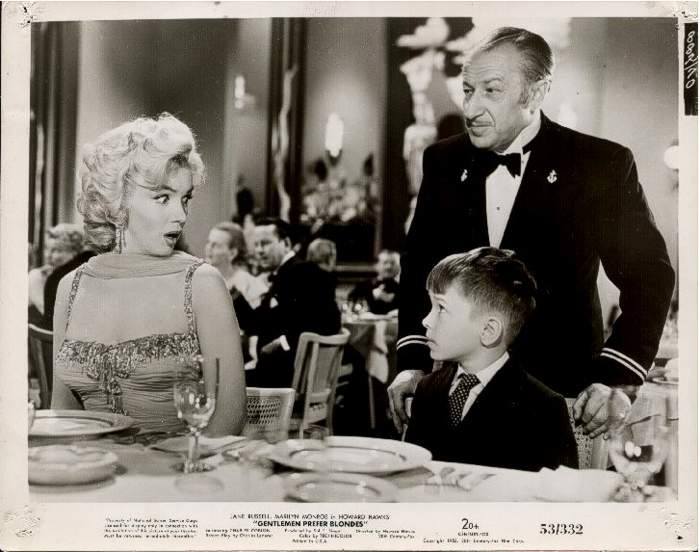 George finally got his chance to work with Marilyn in another Hawks movie, Gentlemen Prefer Blondes (1953.) He plays Henry Spofford III, a billionaire that gold-digger Lorelei Lee (MM) hopes to make a play for while on a cruise. When he sits beside her at the captain's table, however, she is shocked to discover his true age.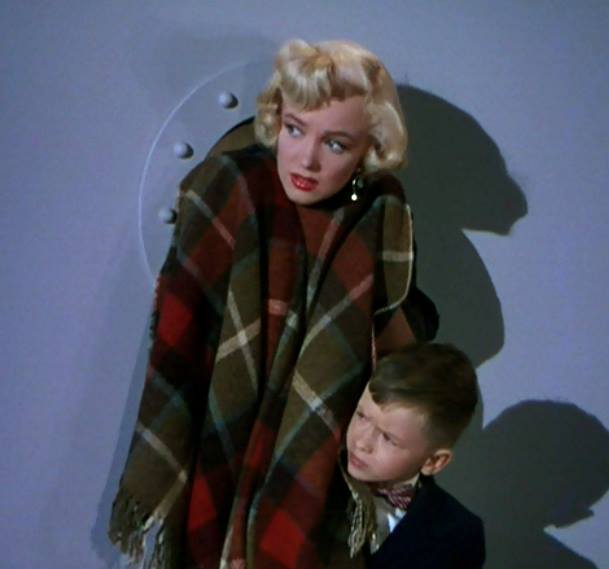 In another scene, Lorelei sneaks into the cabin of a private detective who is monitoring her antics, but becomes stuck while attempting to climb out through a porthole. Spofford, who is on deck, agrees to help her for two reasons: 'The first reason is I'm too young to be sent to jail. The second reason is you got a lot of animal magnetism.'
They are interrupted when an elderly English aristocrat, Sir Francis 'Piggy' Beekman (Charles Coburn), also appears on deck. Hidden under a blanket, Spofford acts as Lorelei's ventriloquist, explaining that she has a severe case of laryngitis. 'A child with the voice of a man, Winslow contrasted with Marilyn, a woman with the voice of a child,' author Gary Vitacco-Robles observed in his 2014 biography, Icon: The Life Times and Films of Marilyn Monroe, Volume 1 1926-1956.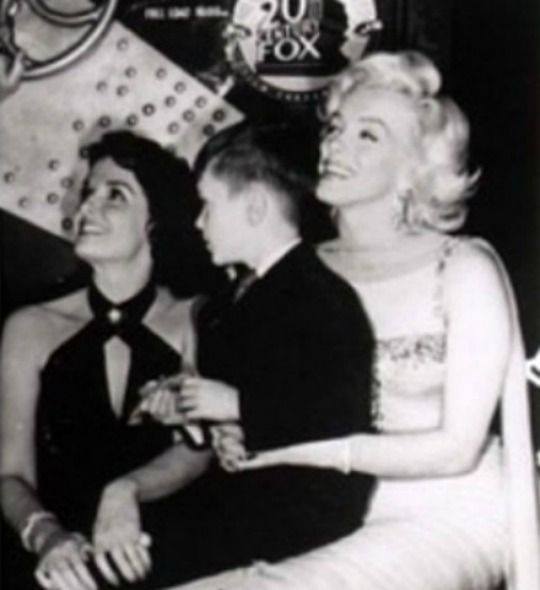 Photos taken on the set show a warm affection between George and his leading lady. 'The thing I remember most is working with this beautiful lady from early in the morning until late at night,' George said later. 'Then as my folks were getting me dressed to go home she came out of her dressing room without any makeup. If I hadn't recognized her voice I'd never have believed she was the same person.'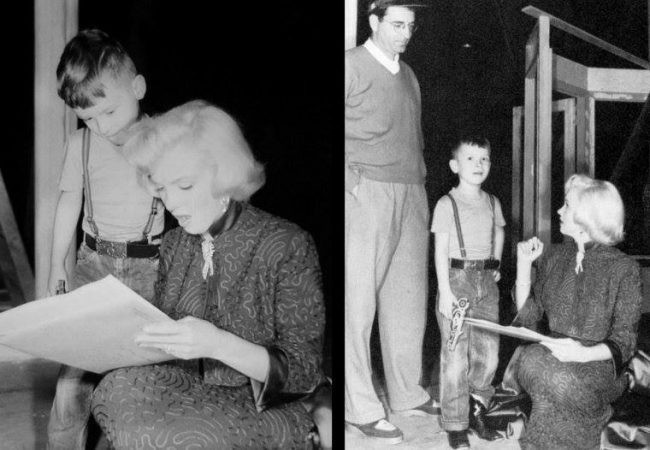 George went on to star opposite Clifton Webb in Mister Scoutmaster (1953), and worked with Charles Coburn again in The Rocket Man (1954.) He appeared alongside Dean Martin and Jerry Lewis in their 1956 comedy, Artists and Models. He also acted in TV shows including Ozzie and Harriet and Blondie.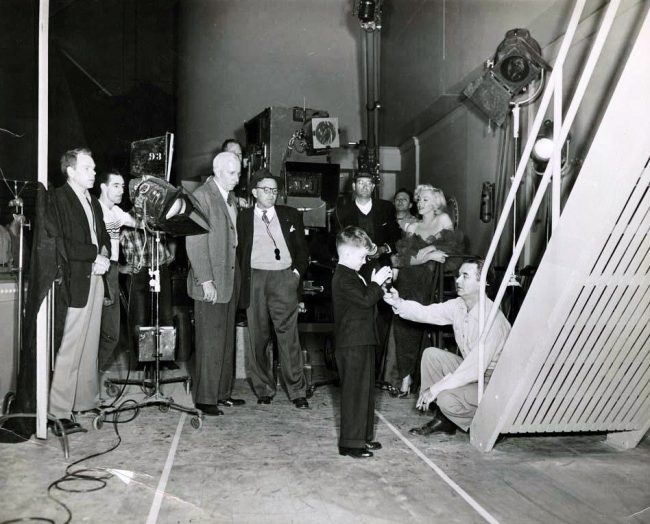 After his voice broke, the offers dried up, and twelve year-old George played his last film role in Wild Heritage (1958.) Putting stardom behind him, George served in the US Navy during the Vietnam War, and later joined the Postal Service.
After retiring a few years ago, George volunteered at a military antiques store and museum in Petaluma, California, where he enjoyed talking with other veterans. Known as Wally to friends in the west county, George was an easygoing man, quirky and caring and 'about the nicest guy you could ever know,' Braafladt said. 'I think he was genuinely happy with where his life was.'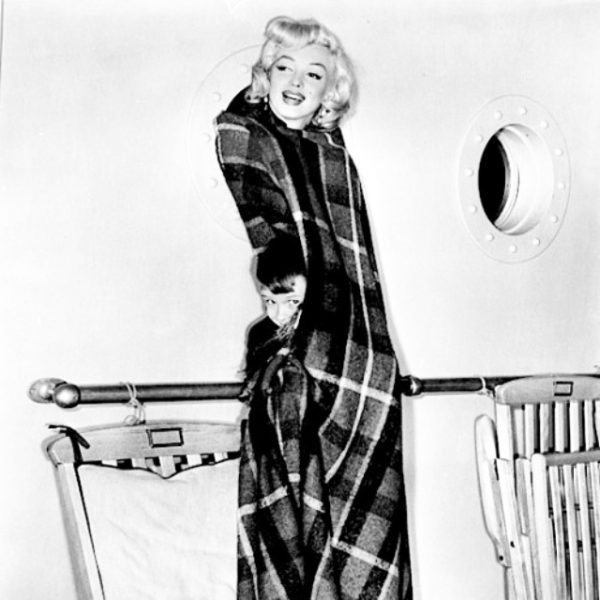 He survived heart surgery in 2013, but on June 13, he died of a heart attack. Kevin Braafladt, George's friend and owner of the museum, called at his Camp Meeker home after he failed to show up for work the next day, and found his body.
George was sharing his home with about 25 cats. Braafladt is currently caring for them all, and hopes to find them new homes through an animal shelter. 'His love was the cats,' Braafladt said. 'He'd always talk about them.'
George had said he had no heirs and the coroner's office was unable to locate any relatives, Braafladt said. A memorial service will be held in Petaluma at a date to be determined. Wentzlaff will be buried with military honors at the Sacramento Valley National Cemetery near Dixon in July.