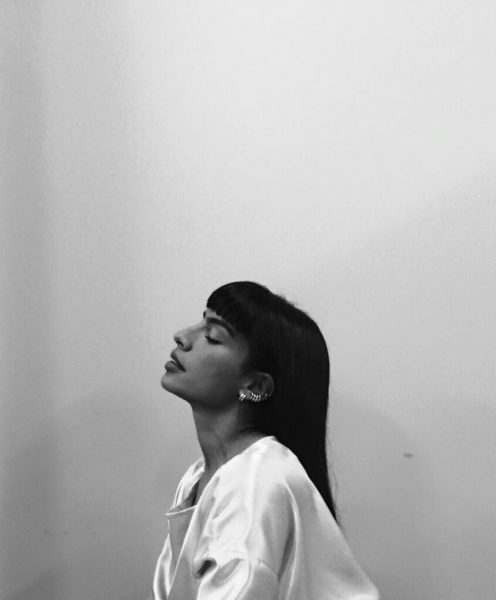 Marilyn has inspired many musical tributes, including recent hits from Nicki Minaj and Pharrell Williams. A more sensual, melancholy take from the Dutch-based Iranian artist, Sevdaliza, is simply entitled 'Marilyn Monroe'.
While Sevdaliza's lyrics don't reference Marilyn directly, they seem to evoke her poetic soul.
"It's true
In this life
I've never been the one
In your eyes
I've never been the truth
All you saw
Was a broken mirror…"
The track is available on Soundcloud, and has been praised by critics. You can read the lyrics in full here.
"Sevdaliza's new single 'Marilyn Monroe' moves like a marionette. Even with its fluidity, there's something sad and distant about it. It is cold, empty, and gorgeous at the same time. Using space to her advantage, the 27-year-old Netherlands-based singer/producer delivers one of her most moving songs yet. 'This song is part of a series that represent some kind of womanhood,' she explains … 'A portrait in shimmering polyrhythms of a single tear floating down the cheek of a disappointed woman.'" – Pigeons and Planes

"Sevdaliza (who does not reveal her given name) co-produced 'Marilyn Monroe' with her collaborator, the Dutch producer Mucky … This version of womanhood extends beyond the veil of Marilyn's quintessential blonde bombshell pop image, suggesting instead the Norma Jeane Mortenson version of Ms. Monroe that teems beneath the icon's superficial surface. Sevdaliza vulnerably inhabits Marilyn's personality through the song's woeful lyrics … and when paired with the song's steady bass line, it's difficult to distinguish Marilyn's identity from Sevdaliza's. 'Marilyn channels her fragility because it makes her strong,' Sevdaliza explains. 'When she sings, she breaks and there's nothing left to hide.'" – Interview

"Sevdaliza isn't afraid to explore the complex facets of the human condition. While honing a sound that is distinctly her own, she's started creating experimental lo-fi that is harmonic, spacious and deeply emotive … 'Marilyn Monroe' moves forward with a fluid melody and hypnotic repetition that engrosses you. Reverated harmonies soar over the top of a simple, steady beat – making this track minimalist, lullaby of sorts. With her opaque tones and emotionally palpable lyrics Sevdaliza's takes on the lo-fi genre with style and nuance." – Purple Sneakers

"There were already clear signs of her talent in her previous releases, but with this latest single 'Marilyn Monroe' the girl has decided to go all the way by significantly raising the quality bar. With a production that closely resembles the early James Blake and reminiscences of FKA twigs vocalizations, Sevdaliza stuns you by mixing a glacial futuristic r'n'b with poignant lyrics reminding you that 'There's nothing left to break when it's already broken.'" – Some Candy Talkin'