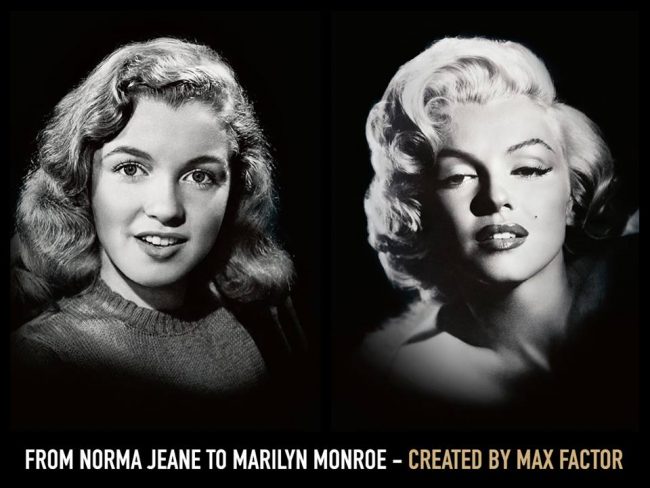 Marilyn will be the 'new face' of Max Factor cosmetics in 2015, reports Vogue Australia. 'As an original client of Max Factor's in the 40s,' the article states, 'the beauty company lays claim to transforming Monroe from a brunette Norma Jeane to the platinum beauty icon we all remember.'
Actually, Max Factor played no part in Marilyn's blonde transformation. That honour goes to Sylvia Barnhart of Frank and Joseph Hair Stylists. And her glamorous look evolved over the years, with the help of make-up artist Allan 'Whitey' Snyder.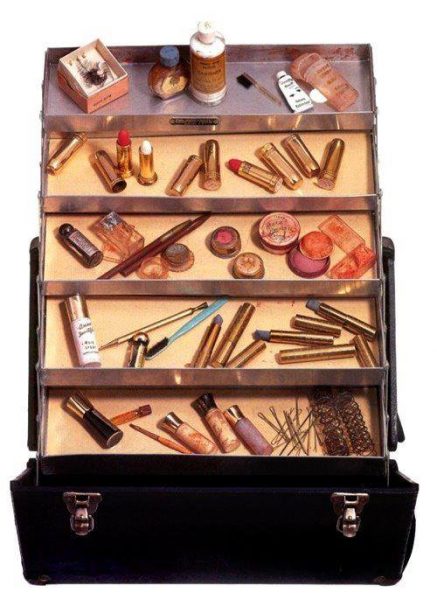 However, three Max Factor lipsticks were sold as part of Marilyn's personal beauty box, fetching $266,500 at Christie's in 1999. And the bulk of her collection was acquired not from Max Factor, but Erno Laszlo and Elizabeth Arden. The box has since been displayed at Ripley's in Hollywood.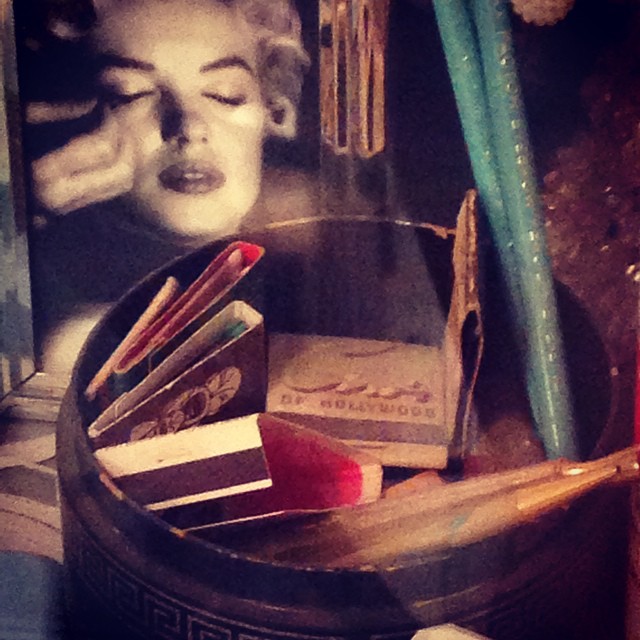 'Marilyn made the sultry red lip, creamy skin and dramatically lined eyes the most famous beauty look of the 1940s and it's a look that continues to dominate the beauty and fashion industry,' says Pat McGrath, Global Creative Design Director of Max Factor.
This is true enough, although Marilyn didn't achieve her stardom until the early 1950s. It may be more accurate to say that Marilyn inspired companies like Max Factor, rather than being transformed by them. She may well have consulted them personally on occasion, but if so, this has not yet been clarified.
Although she never endorsed Max Factor in her lifetime, Marilyn was posthumously featured in another of their ad campaigns, during the 1990s. The Max Factor Building in Hollywood includes a 'Blondes Room', displaying makeup, vintage articles and some of Marilyn's clothing.