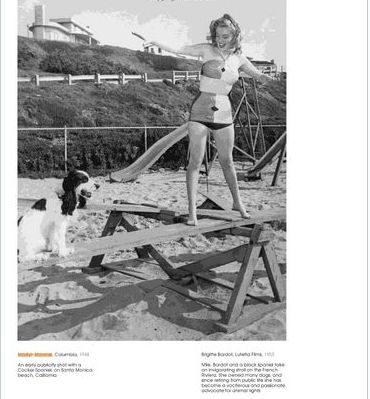 A publicity photo of a young Marilyn playing with a Cocker Spaniel on Santa Monica Beach features in a new coffee table book, Hollywood Dogs: Photographs From the John Kobal Foundation.
The photo is sometimes credited to Joseph Jasgur, but I'm not sure if this is correct. In the book, the photo is dated to 1948, two years after they last worked together. The photographer is not named in Hollywood Dogs, but it's said to have been taken while Marilyn was signed to Columbia, where she was often photographed by Ed Cronenwerth (although their work was mostly studio-based.)
I have posted more from the series below…
A preview of Hollywood Dogs, over at the Vanity Fair website, also includes one of Eric Skipsey's famous shots of Marilyn with her beloved Maltese poodle, Maf, in 1961.