'You fellows are always talking about sweater girls. I don't know what the fuss is about. Take away their sweaters and what have they got?' – Marilyn Monroe, 1952
French designer Gerard Darel, who acquired Marilyn's famous cable-knit sweater in the Christies' auction of 1999, has used it as the inspiration for his autumn collection – though as you can probably tell, his model isn't blessed with Marilyn's sumptuous curves.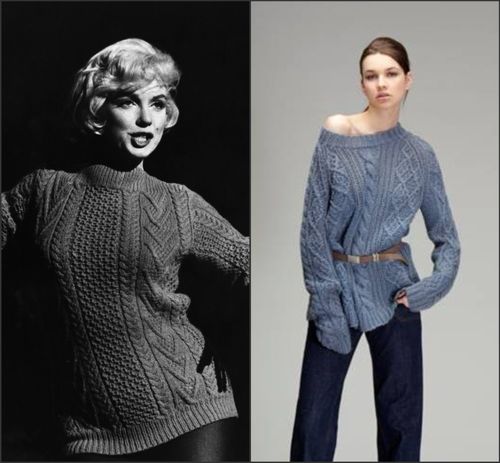 Marilyn finally whipped off her sweater to reveal a sheer black leotard, after singing 'My Heart Belongs to Daddy' in the 1960 musical, Let's Make Love, co-starring the French-Italian singer and actor, Yves Montand.