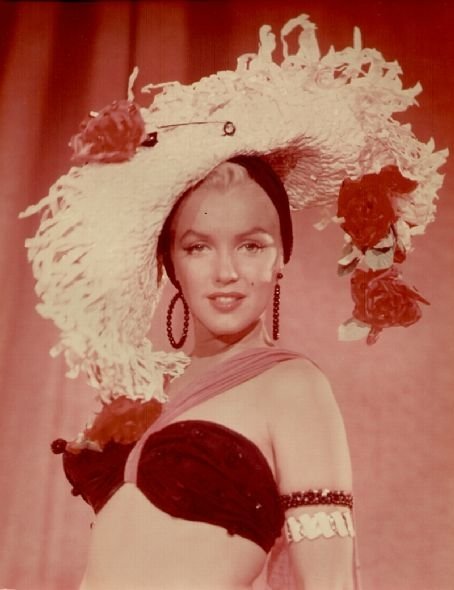 On the WowOwow (Women on the Web) site today, 'Mr Wow' enjoys some classic movies – starting with Marilyn Monroe's 'Heat Wave' from There's No Business Like Show Business (1954), as what song could be more apt in the heat of July?
Two other Monroe movies are also mentioned: Don't Bother to Knock (1952), not really a 'summer movie' but a great film noir with one of Marilyn's most affecting performances as the disturbed babysitter, Nell Forbes.
An interesting observation is made on the scene in Niagara (1953), where Marilyn, as the trampy Rose Loomis, requests her favourite song, 'Kiss'. (Monroe had recorded her own version, which was deemed too sensuous for the movie but can found on most MM compilation albums today.)
"She wears a tight, blazing red dress, and when she walks toward the camera, pelvis thrust out, a bit of a womanly belly obvious, it is her most erotic screen moment. (Later, she would look sexy – all butt and bust – but not be sexy.)"
However, surely the ideal Monroe vehicle to watch right now is The Seven Year Itch (1955), as the comic storyline hinges on the unbearable heat of Manhattan in July, and a middle-aged man's existential crisis when his wife and son leave the city and he attempts to seduce his gorgeous neighbour (Marilyn, of course), via the wonder of air conditioning.