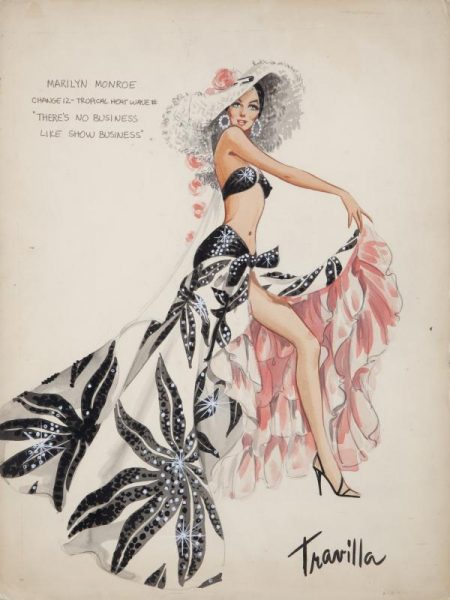 As expected, Marilyn's 'Heat Wave' costume from There's No Business Like Show Business was the biggest seller at Julien's Auctions yesterday, fetching $280,000 (over three times the maximum estimate) in the Property From the Life and Career of Marilyn Monroe sale – and Travilla's 'Heat Wave' design sketch sold for $11,520. Marilyn's 'Little Rock' costume from Gentlemen Prefer Blondes was close behind at $250,000 (while Jane Russell's matching gown fetched $43,750.) Her River of No Return costume fetched $175,000, and the black cocktail dress she wore to the Some Like It Hot press conference reached $100,000.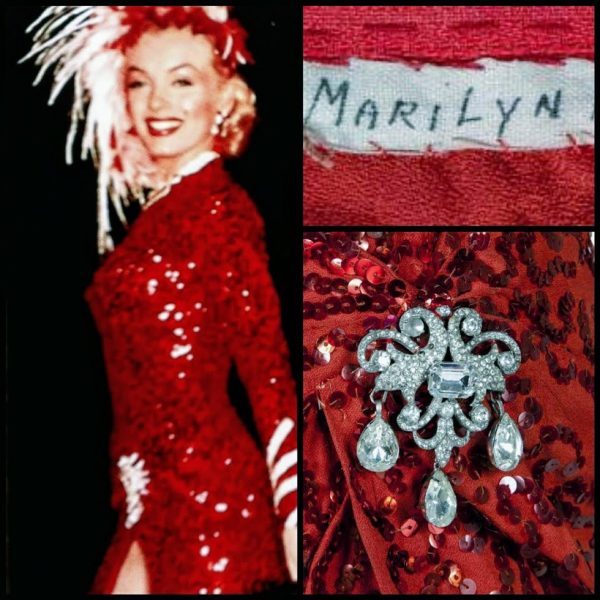 Other big sellers included the chair from Marilyn's Brentwood home, at $81,250; her green Pucci ensemble, at $46,875; the bathing suit from Let's Make It Legal, at $37, 500; the pink Ferragamo shoes worn by Marilyn in the 'Incurably Romantic' number from Let's Make Love, at $25,000; the white parasol from her 1949 photo-shoot with Andre de Dienes, and her necklace from the 1953 Cinerama party, at $21,875 each; and finally, her custom-made MGM bathing suit, and Dr Ralph Greenson's couch at $11,250 each.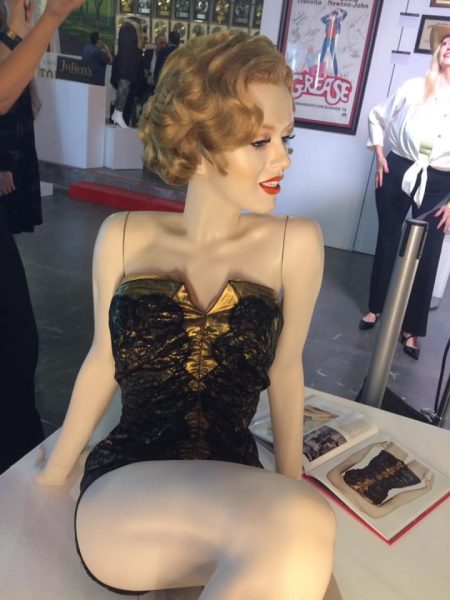 I have now updated all my posts on this sale with final bids – see here.