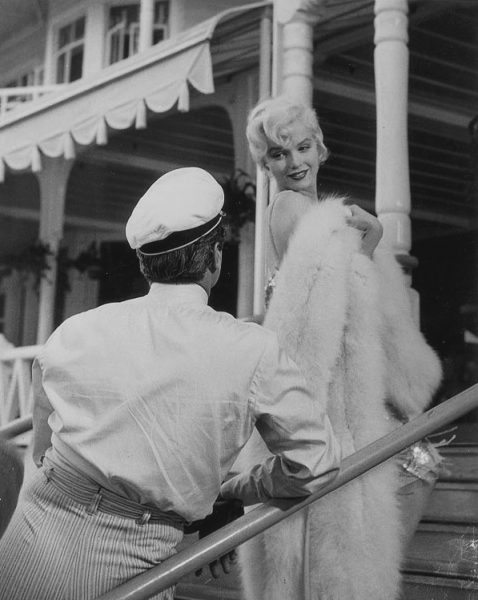 Having topped their '100 Years … 100 Laughs' poll in 2000, Some Like It Hot is recommended by the American Film Institute movie club today, with a video introduction by actress Helen Mirren and filmmaker husband Taylor Hackford, plus interviews with Jack Lemmon and Tony Curtis. Plus, some questions for further debate:
-What do you think the phrase 'some like it hot' means?

-What are some of your other favorite performances from SOME LIKE IT HOT stars Jack Lemmon, Tony Curtis and Marilyn Monroe?

-What is your favorite film from director Billy Wilder?

-Why do you think SOME LIKE IT HOT is still so beloved after more than 60 years?

-How would you rate SOME LIKE IT HOT?