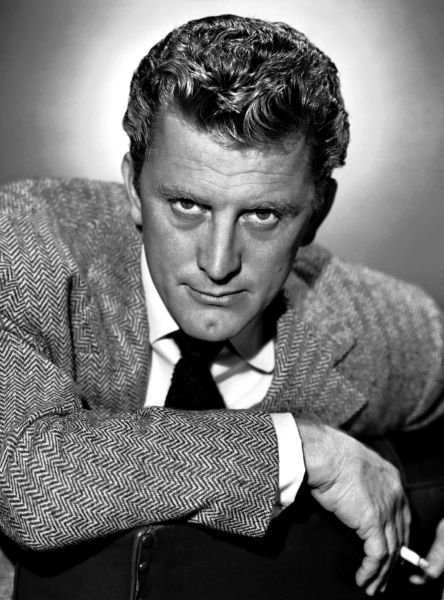 One of Hollywood's most legendary stars, Kirk Douglas, has died aged 103.
He was born Issur Danielovitch to Belarusian immigrant parents in New York. His father was a ragman, and he and his six sisters grew up in poverty. He was known as Izzy Demsky, and began acting at high school, graduating from St. Lawrence University in 1939. He then studied at the American Academy of Dramatic Arts where his classmates included Betty Joan Perske, who later found fame as Lauren Bacall.
After joining the US Navy in 1941, he changed his name to Kirk Douglas. He was medically discharged in 1944, having sustained injuries while fighting in World War II. Back in New York he worked in the theatre and radio, until his old friend Bacall recommended him to movie producer Hal B. Wallis.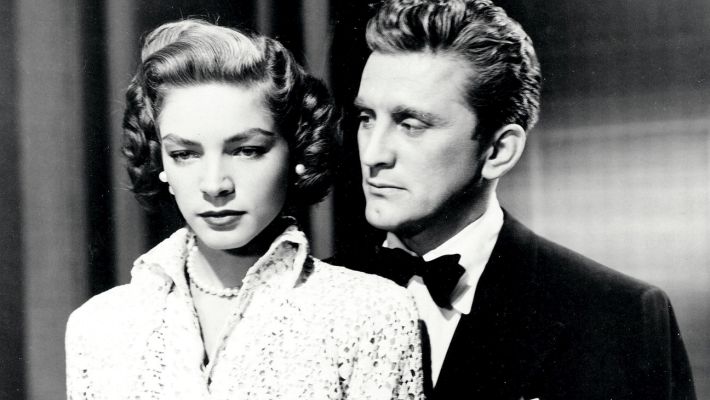 In 1947, Kirk starred with Robert Mitchum in a classic film noir, Out of the Past. Three years later, he played a character based on jazz cornetist Bix Beiderbecke in Young Man With a Horn. When starlet Jean Spangler, who had a small part in the film, vanished in 1951, her purse was found in Griffith Park, Los Angeles with a note addressed to 'Kirk'. Douglas approached the police, stating that he was not the man Spangler was writing to, and that he was in Palm Springs at the time of her disappearance. His explanation was accepted, but the mystery remains unsolved.
In his 2007 memoir, Let's Face It, Kirk recalled a brief encounter with a young Marilyn Monroe – probably dating back to the late 1940s.
"I remember the first time I met Marilyn, at the home of producer Sam Spiegel. The only woman in the room, she sat quietly in a chair watching Sam playing gin rummy with his friends and hoping that he'd get her a job in movies. I felt sorry for her. I tried to talk with her, but it wasn't much of a conversation.

On the screen Marilyn came to life. She was a different person."
Kirk's eight-year marriage to Diana Dill, mother of his sons Michael and Joel, ended soon after. He would marry producer Anne Buydens in 1954, and despite his rumoured infidelities, their union was one of Hollywood's happiest and most enduring. They had two more sons, Peter and Eric, who sadly died of a drugs and alcohol overdose in 2004.
In 1951, Kirk starred in Billy Wilder's first film as a writer/producer, Ace in the Hole. In 1952, he earned the second of three Oscar nominations for The Bad and the Beautiful. Three years later he formed an independent production company, with his first project, Paths to Glory (1957), launching the career of director Stanley Kubrick. Although not a box-office success, it is now considered one of the finest anti-war films ever made.
One of Kirk's most memorable roles was as the artist Vincent Van Gogh in Lust for Life (1956.) In 1960, he reunited with Kubrick for his greatest role as Spartacus, with his insistence on giving screenwriter Dalton Trumbo full credit helping to end the Hollywood blacklist. He also made several Westerns, including Gunfight at the O.K. Corral (1957) with his frequent co-star Burt Lancaster, and his personal favourite, Lonely Are the Brave (1962.)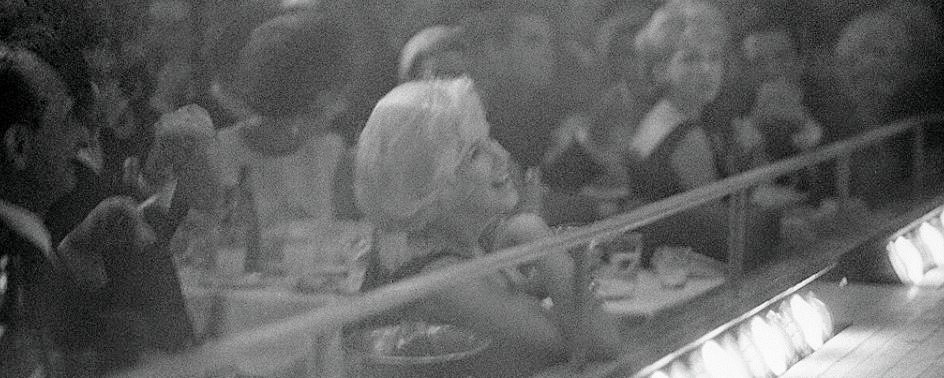 In June 1961, Kirk and Anne celebrated their seventh wedding anniversary with a party at the Sands Hotel in Las Vegas. Among the guests was Marilyn, photographed gazing at her new beau Frank Sinatra onstage. Singer Eddie Fisher was also present with then-wife Elizabeth Taylor, plus Dean Martin and wife Jeanne.
In Let's Face It, Kirk visited Marilyn's final resting place at Westwood Memorial Park.
"In this cemetery there is a structure composed of vaults, one placed upon another, with the names of the deceased on small plaques. It's always easy to recognise the vault containing Marilyn Monroe. Joe DiMaggio, the famous baseball player and one of Marilyn's ex-husbands, arranged for fresh flowers to be placed in the metal urn attached to her vault every day [actually every week, for twenty years.] Every time I walk by, visitors are looking at the name Marilyn Monroe. Poor Marilyn, she never found the happiness that her fame denied her."
After buying the rights to Ken Kesey's novel, One Flew Over the Cuckoo's Nest, Kirk adapted it into a 1963 play, marking his return to the stage. He later gave the rights to his son Michael, who produced the Oscar-winning 1975 film adaptation starring Jack Nicholson.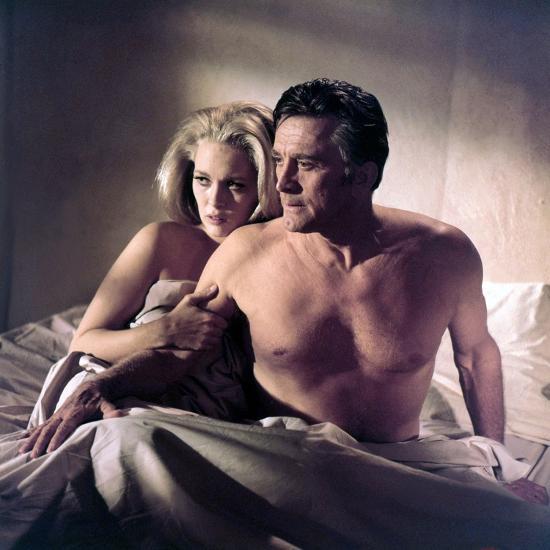 In 1969, Kirk starred in Elia Kazan's The Arrangement. A year later, he appeared with Henry Fonda in There Was a Crooked Man …, the penultimate film from writer-director Joseph L. Mankiewicz. He teamed up with Burt Lancaster again in the 1988 crime comedy, Tough Guys, and continued working in film for another two decades. In 2009, he capped off his career with a one-man show at the Kirk Douglas Theatre in Los Angeles.
During a 2007 visit to France, Kirk saw an exhibition featuring photos of Marilyn shortly before she died. "She will forever be thirty-six years old," he wrote. "Here I am, staggering into my nineties, hard of hearing, hard of seeing, with replaced knees and an impaired voice. If I had died forty years ago, would I be remembered as the Viking dancing across the oars? Maybe."
"It's hard to make friends in Hollywood," Kirk had written almost twenty years earlier, in The Ragman's Son (1988.) "It's a cruel, unhappy town, and success is even more difficult to handle than failure. You look around and you see what's happened to Marilyn Monroe, John Belushi, James Dean, Freddie Prinze, Bobby Darin, and so many others."
In 2012, a blind item on a gossip blog inferred that Kirk Douglas may have sexually assaulted actress Natalie Wood as a teenager during the 1950s. However, there is little corroborating evidence to support this claim; and in fact, they were photographed together several times at public events during the same period. While such grave allegations should always be taken seriously, it will probably remain a mystery.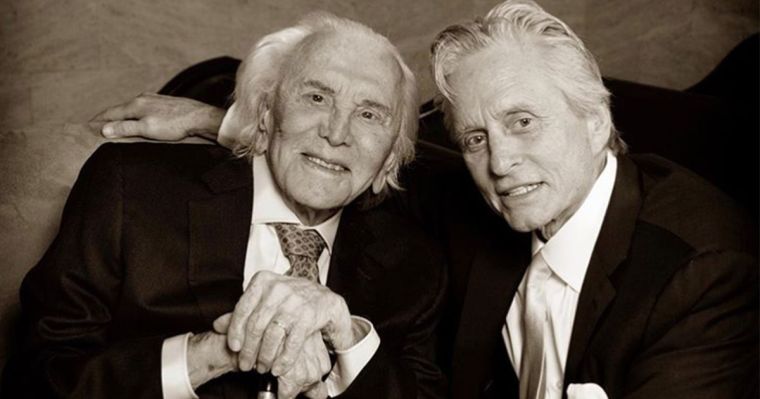 The lives of Kirk Douglas and his illustrious family – a true Hollywood dynasty – is chronicled in the 2010 documentary, It Runs in the Family. Kirk's last public appearance was at the Golden Globes in 2018, with daughter-in-law Catherine Zeta Jones, where he received a standing ovation.
Kirk Douglas, who died at home in Beverly Hills of natural causes on February 5, 2020, is survived by his wife Anne, now 100, and his three sons and grandchildren. Their 66-year marriage is documented in the 2017 book, Kirk and Anne: Letters of Love, Laughter and a Lifetime in Hollywood.