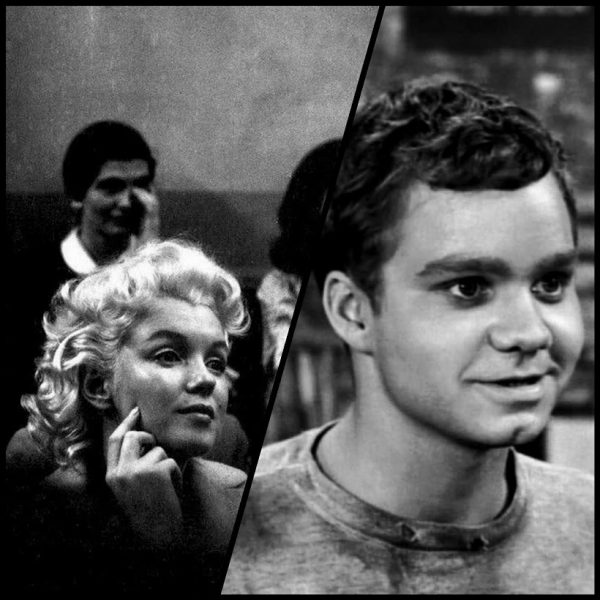 Michael J. Pollard, the veteran character actor known for his short stature and boyish looks, has died aged 80. He was born in New Jersey to parents of Polish descent, and began attending the Actors' Studio in the late 1950s. He later shared a memory from that time with Charles Casillo, author of Marilyn Monroe: The Private Life of a Public Icon.
Aged 19 or 20, Michael was sitting in class when he noticed a beautiful blonde, and said to a fellow student, 'That looks like Marilyn Monroe'. After learning that the blonde was indeed MM, Pollard asked her to do a scene with him, and she agreed without hesitation. Marilyn suggested a scene from Breakfast at Tiffany's, Truman Capote's novella which was soon to be produced at Paramount.
As Pollard walked with Marilyn to her 57th Street apartment, several passers-by noticed her and called out, 'Hi, Marilyn!' There was no screenplay, so Marilyn adapted a scene from the book where Holly Golightly climbs through her neighbour's window. 'I've got the most terrible man downstairs,' she says, stepping in from the fire escape.
As the day approached when they were due to perform the scene, Marilyn admitted, 'I'm really worried about the lines.' She tore out pages from the book so they could spread them out over the stage area. When the scene was over, the formidable Lee Strasberg told Pollard it was the best work he had done.
According to another Monroe biographer, Gary Vitacco Robles, Truman Capote was also present and thought her performance 'terrifically good'. She was Capote's first choice to play Holly, and George Axelrod (who had worked with her on The Seven Year Itch and Bus Stop) was hired to write the screenplay, but the role ultimately went to Audrey Hepburn.
Among Pollard's early movies was a small part in The Stripper (1963), which had been written by William Inge with Marilyn in mind. After her death, Joanne Woodward was cast instead. He also worked in television, with a memorable role as a child cult leader in Star Trek.
Pollard became a household name as C.W. Moss in Bonnie and Clyde (1967.) He went on to star as Billy the Kid in Dirty Little Billy (1972), and with Robert Redford in the biker movie, Little Fauss and Big Halsy. Michael J. Fox would adopt his middle initial as a tribute to Pollard, whose later films included Dick Tracy (1990), opposite Warren Beatty and Madonna.