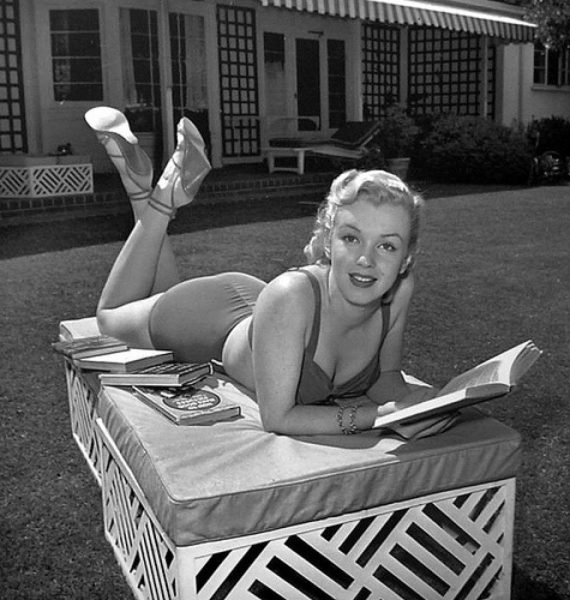 Film historian Antti Alanen has reviewed Gary Vitacco-Robles' comprehensive 2014 biography, Icon: The Life, Times and Films of Marilyn Monroe, on his Film Diary blog.
"Where others read detective fiction I read Marilyn Monroe books. Because of their wildly incompatible approaches they have to be taken with a Rashomon attitude. But I have not been diligent recently and thus have missed the best, Gary Vitacco-Robles's Icon, in two volumes and almost 1600 pages. It is by far the best Marilyn Monroe biography ever …

I should be familiar with the material as my interest now dates back 40 years, but Vitacco-Robles manages to surprise me on each page. There is a lot of new detail, and from his meaningful interpretation a new portrait emerges. Vitacco-Robles's approach is sober, but his achievement is 'A Passion of Marilyn Monroe'. He has a sense of the epic in this story, and psychologically he seems to get deeper than anyone else. This book is a hard act to follow."
Meanwhile, Charles Casillo's Marilyn Monroe: The Private Life of a Public Icon has been favourably reviewed by Kevin Howell at Shelf Awareness.
"Billy Wilder said Marilyn Monroe was 'a puzzle without any solution,' but biographer and novelist Charles Casillo has dug deep …  [he] does an outstanding job of sifting through conflicting testimonies … Monroe's sad but fascinating life has been told many times before, but Casillo's sympathetic and psychologically nuanced Marilyn Monroe bio is compulsively readable."