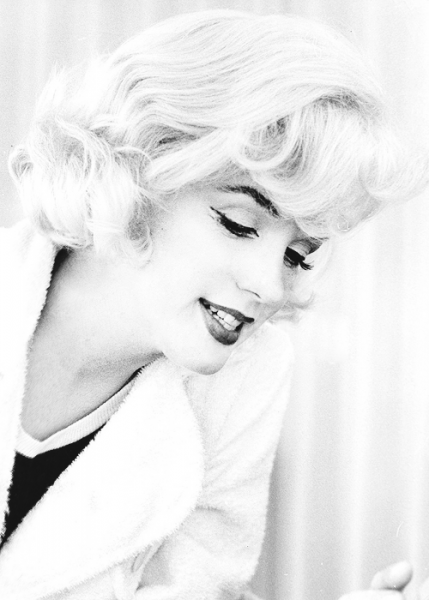 As part of an ongoing series for The Guardian, Wendy Ide names the 1950s as her favourite decade in film.
"Marilyn Monroe was the blond bombshell of choice – although for a while it looked as though Judy Holliday (Born Yesterday) might be a contender – and became a global icon. Hers was a career that played out almost entirely during the 50s. A supporting role in All About Eve led to a studio contract and a star-making double whammy of Niagara and Gentlemen Prefer Blondes. Highlights of her decade, The Seven Year Itch and Some Like It Hot, saw her teamed with director Billy Wilder …"
And over at Film School Rejects, Will DiGravio argues that the comedy classic, alongside other greats like Hitchcock's North by Northwest and Hawks' Rio Bravo, makes 1959 the best year in movies.
"Today, it seems as though many know Monroe only for her beauty, not as the greatest comedic actress of all time. Tony Curtis and Jack Lemmon are hilarious in the film as two musicians pretending to be women in order to play with a female band in Florida and escape the Chicago mob after they witness a murder. Yet, their performances pale in comparison to Monroe's, whose comedic timing and delivery is so effortless it is easy to under-appreciate her brilliance."