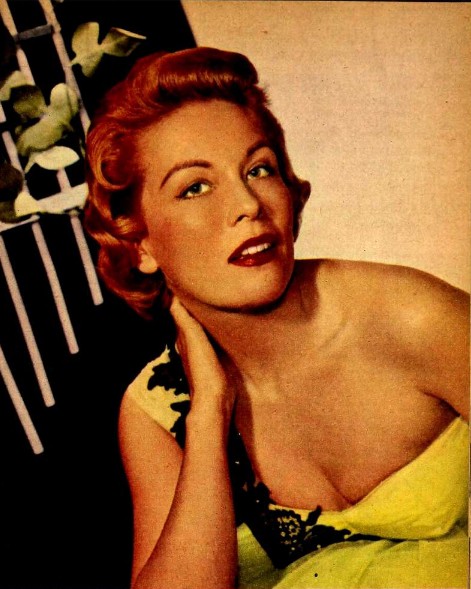 Carol Richards (1922-2007) was an American singer who also dubbed many stars in classic Hollywood films. She began her career at a radio station in Indianapolis. After winning a Bob Hope talent contest, she moved to Hollywood and appeared in many television shows. Best-known for her duet with Bing Crosby, 'Silver Bells', she was also a vocal double for actresses Vera Ellen in Call Me Madam, and Cyd Charisse in Silk Stockings, among others.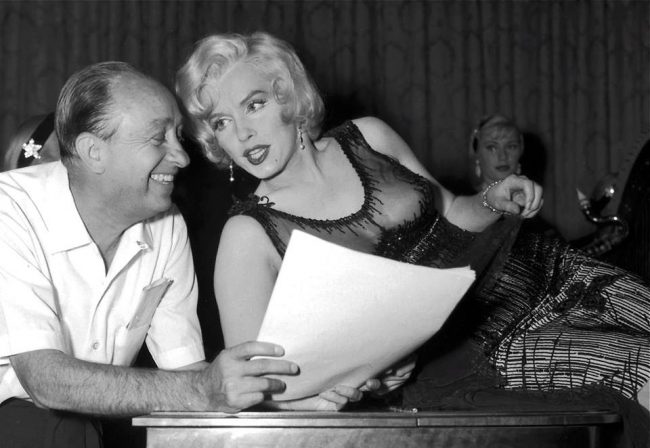 Interviewed for SeaCoastOnline, Carol's grandson, Michael Scharff, claims she also worked with Marilyn:
"Richards was hired to dub for Marilyn Monroe in Some Like It Hot, but instead convinced Monroe to do her own songs, and trained her to 'act the song,' Scharff says.

The lesson shared with Monroe informs his own work as a singer and vocal teacher, 'acting as singing,' he says. 'I say every song is a monologue set to rhythm with melody. It's a singer's job to interpret those lines. It comes right from my grandmother.'"
Personally, I find it unlikely that Marilyn ever seriously considered being dubbed. She had already proved herself in several musicals, released hit records and performed live. Marilyn also worked closely with the Matty Malneck Orchestra for Some Like It Hot. Furthermore, the film is not among Carol's credits.
However, Some Like It Hot was Marilyn's first movie in two years, so she have needed to brush up her vocal skills; and with the possible exception of Gentlemen Prefer Blondes, her songs as Sugar Kane are probably the most 'in character'. So while unconfirmed, it's possible that Carol did help to coach her for the role.