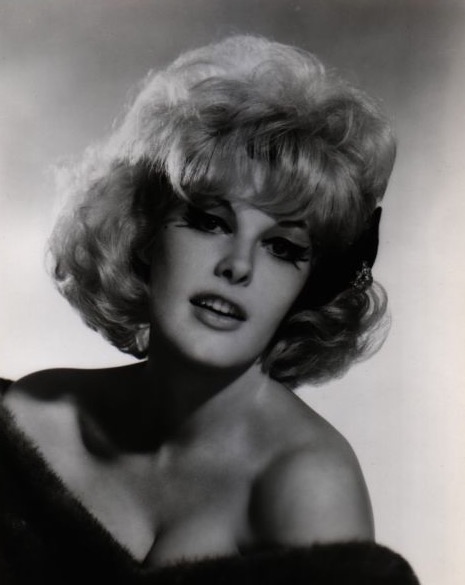 Aleshia Brevard, the pioneering transgender actress, model and writer, has died aged 79, reports the Telegraph. She was born Alfred Brevard Crenshaw to Southern fundamentalist parents and grew up in abject poverty on a farm in the Appalachian Mountains. From an early age, Alfred dreamed of movie stars – and at 15 he took a Greyhound to California. So far, so Cherie in Bus Stop – but by the late 1950s, inspired by George Jorgensen aka Christine, America's first transsexual, Alfred was working as a female impersonator at San Francisco nightclub Finocchio's, and had begun the surgical  transition process.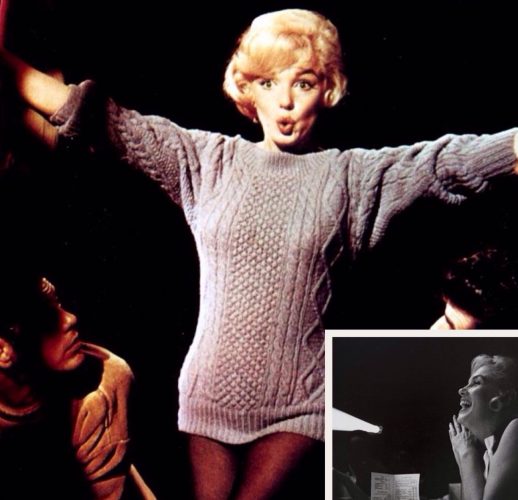 In 1960, during a break from filming The Misfits, Marilyn saw Aleshia impersonate her onstage at Finocchio's. One of Monroe's early biographers, Fred Lawrence Guiles, first told the story in Norma Jean (1969.)
"Finocchio's in San Francisco is one of the few tourist attractions of that city of special interest to show folk. It features some of the best female impersonators in the business. Marilyn had expressed an interest in seeing the show when others of The Misfits company came back talking about the place. Now it had been rumoured that one of the boys was impersonating her. She had seen and laughed at Edie Adams, a good friend, in her celebrated parody of Marilyn, but the Finocchio act was something special she would go out of her way to see.

Everyone in her party was a little tense as they took their ringside table at the club. [Allan 'Whitey'] Snyder was frankly apprehensive and kept reminding Marilyn that she should keep in mind it was all in fun. And then the breathless moment arrived. The man was gusseted in a skin-tight sequinned gown, a wind-blown platinum wig on his head. The resemblance was uncanny. [Ralph] Roberts observed Marilyn's eyes widening in recognition, and then she grinned. Her mimic was undulating his lips in the familiar insecure smile and cupping his breasts, taking little steps around the floor, wiggling his rear.

'You're all terribly sweet,' the mimic said in a little-girl voice. Marilyn put her hand to her mouth. 'I love you all!' the man was saying as he began to point at the men in the audience in turn. 'You … and you …'

While Marilyn might have worn her black wig and tried to control the fits of girlish laughter that would give her away, this night she had not wanted anonymity. She had told the others she might leave them later on and wander down to Fisherman's Wharf to visit DiMaggio's Restaurant and then perhaps Lefty O'Doul's. Neither establishment would find a Marilyn incognito especially amusing.

The mimic, discovering his model, could not avoid playing to her. There was a rising buzz of whispers around them as the audience saw the rapt and smiling original. Regretfully, Marilyn suggested they leave. The impersonator rushed to finish his turn. It was a short one anyway. No one could sustain such a parody for very long. As Marilyn and her friends were leaving, the man, blowing kisses to the audience and then to Marilyn removed his silvery wig."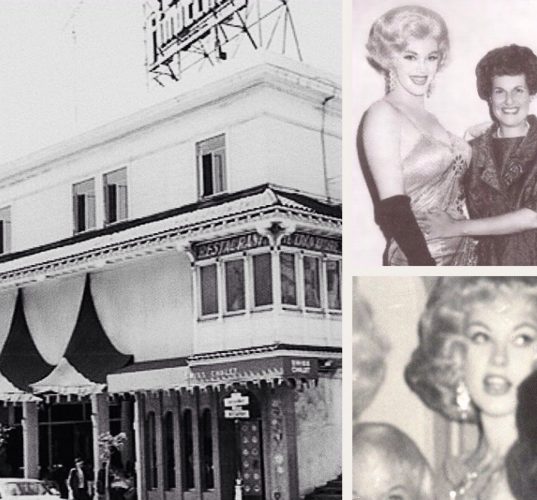 The Telegraph reports that Marilyn wrote in her diary that evening that the experience was 'like seeing herself on film.' However, Marilyn did not keep a regular diary and this remark doesn't appear in her private notes, so it's more likely that she said this to one of her friends. Aleshia would share her own account in her 2001 memoir, The Woman I Was Not Born to Be: A Transsexual Journey.
"Newspaper columnists touted me as Marilyn's double. That was flattering, but it was only good publicity. Mr Finocchio paid for such fanfare. I was young, professionally blonde, and sang, 'My Heart Belongs to Daddy' in a red knit sweater, but that does not a legend make. I knew the difference. Marilyn was the epitome of everything I wanted to become.

The nation's favourite sex symbol came to Finocchio's to catch my act. She must have read the publicity.

'Marilyn left after your number,' I muttered to myself.

That was true. I might be reacting to the pre-op medication, but I wasn't hallucinating. Miss Monroe had watched me perform her song from Let's Make Love – and fled.

'Well, I wouldn't be sittin' my famous ass in some nightclub watching a drag queen sing my number,' I mused. 'Not if I was Marilyn Monroe! No way, darlin', I'd have better things to do with my life."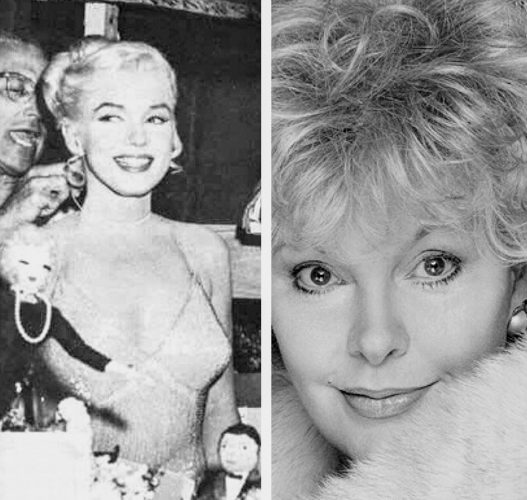 When Marilyn died, Aleshia was recovering from her long-awaited operation and would recall, 'I felt as though I'd lost a close, personal friend.' She later became a Playboy Bunny, and appeared in a film produced by Robert Slatzer, a man notorious for his exaggerated stories about Marilyn, claiming they were secretly married and linking her death to the Kennedys.
"Most of my audition time had been wasted by Slatzer's bragging about his marriage to Marilyn Monroe," she wrote. "'Joe DiMaggio maybe; Bob Slatzer, never,' I thought. My Marilyn, I believed, would never have married the man I personally regarded as a blustering, rotund, B-grade movie maker. I didn't believe a word he said.'"
Nonetheless, Slatzer gave Aleshia a part in his 1970 film, Bigfoot – as a seven-foot mother ape! "A munchkin from The Wizard of Oz would play my Sasquatch child," Aleshia cringed. "There would be no Academy Award for this acting stint. In film history, no Sasquatch has ever received the coveted statuette. The only appeal to the potboiler was its cast. John and Chris Mitchum, brother and son of screen luminary Robert Mitchum, were in the debacle … John Carradine taught me to play poker – and I paid dearly for the privilege." After enduring long days in full gorilla makeup without filming a scene, Aleshia contacted her agent and, much to Slatzer's chagrin, the Screen Actors' Guild intervened.
Aleshia went on to work in television, and after earning a master's degree, she taught film and theatre studies to supplement her income. She was married four times, and followed her successful autobiography with a novel and further memoir. After her death on July 1, author Gary Vitacco-Robles, who interviewed Aleshia for his 2014 biography, Icon: The Life, Times and Films of Marilyn Monroe, paid tribute on Facebook: "She was a brave and lovely woman. May Aleshia's memory be eternal."