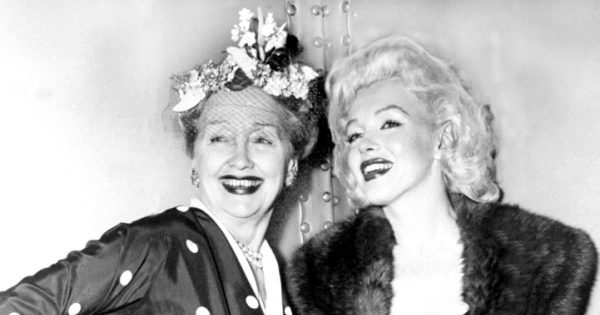 It's hard to imagine today that gossip columnists like Hedda Hopper once had the power to make and break careers, but in the age of the Hollywood blacklist, that's exactly what she did. Hedda was never Marilyn's closest ally in the press: that honour fell to Sidney Skolsky, and Hedda's bitter rival, Louella Parsons.
However, it was Hedda who planted the (possibly apocryphal) story about an ailing Howard Hughes spotting Norma Jeane on a magazine cover back in 1946, and in 1952, she would champion MM as Hollywood's finest 'blowtorch blonde.' She made no secret of her disapproval when Marilyn abandoned her studio contract and formed her own production company, and in 1960 she would expose Marilyn's adulterous affair with Yves Montand.
Although more feared than liked, Hedda's influence should not be underestimated. Originally published in 1963, her memoir, The Whole Truth and Nothing But, has now been reissued via Kindle, and for fans of Hollywood history, it's a must-read.