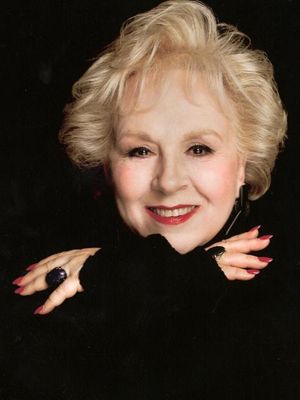 Actress Doris Roberts – perhaps best-known for her role as Marie Barone in the TV sitcom, Everybody Loves Raymond – has died in Los Angeles, aged 90.
Born in St Louis, Missouri, Roberts was raised in the Bronx, New York. She began her acting career in the 1950s, appearing on stage and screen.  'I was a member of the Actors Studio,' she said in 2009, as reported by the Los Angeles Times. 'Marilyn Monroe used to come to class. Martin Balsam was there. Anne Bancroft was there. Geraldine Page.'
Monroe, she said, would sit in the class led by the legendary Lee Strasberg 'in a coat, with her collar up and a scarf over her head. She would get up and do a scene and she was wonderful. She was a scared little bird.'
'I used to sit near Marilyn Monroe in the Actor's Studio,' Roberts was quoted as saying in a 2003 interview for A&U magazine. 'I didn't know who she was then. She'd get dressed up in those [sexy] dresses because that was her identity. Sad. Those cameras wouldn't leave her alone. She didn't know where to hide.'
By the 1980s, Roberts  was a respected character actress, and was cast as Mildred Krebs in the popular TV detective series, Remington Steele. In recent years, she was spotted at a number of Marilyn-related events, including a Los Angeles performance of Sunny Thompson's one-woman show, Marilyn: Forever Blonde in 2012, and at the opening of the Hollywood Museum's summer exhibit, Marilyn Monroe: Missing Moments in 2015.