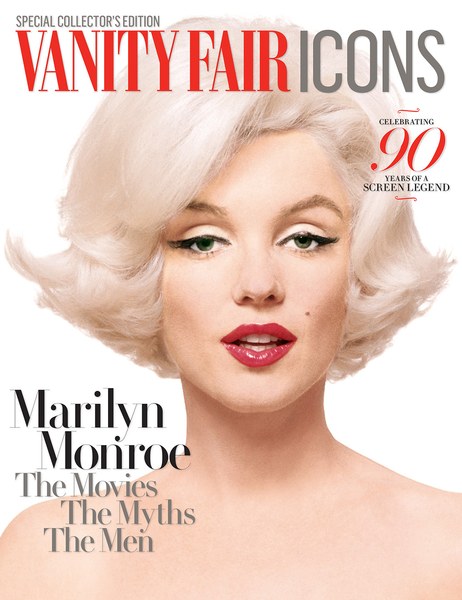 Vanity Fair has released a one-off tribute magazine dedicated to Marilyn on the eve of her 90th birthday, as part of their 'Icons' series. It is currently available from newsstands in the US only, but can also be ordered from their website.
The cover image, by Bert Stern, has been used twice before by the magazine. It also appears excessively airbrushed, and is a disappointing choice overall. However, there are many more photos inside, as well as some of the better articles about Marilyn published in recent years.
Unfortunately, the special issue also includes more dubious pieces about Marilyn and the Kennedys, citing widely disputed sources like Robert Slatzer and Jeanne Carmen; and Tony Curtis's questionable claims about his relationship with Marilyn.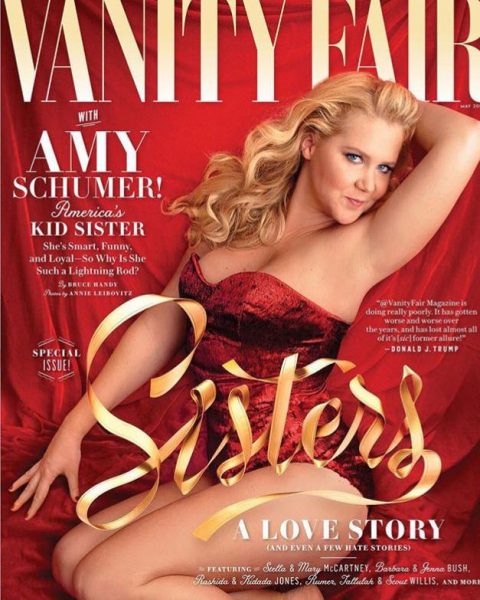 Interestingly, the current issue of Vanity Fair's regular edition also includes a tribute to MM, with comedienne Amy Schumer recreating her 'Golden Dreams' calendar pose on the cover. And in France, Marilyn's life is chronicled in L'Humanite,  among twenty famous names from the 20th century – more details here.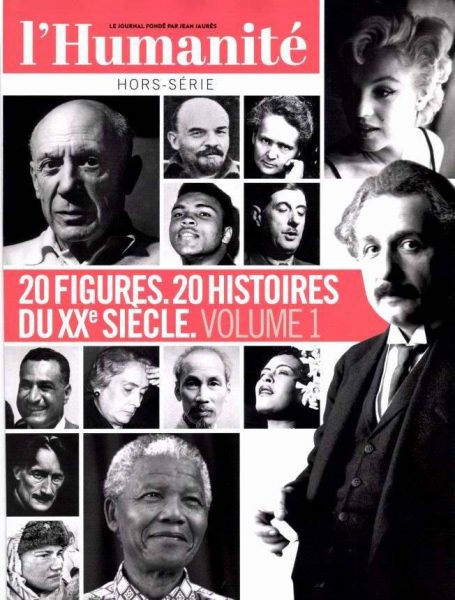 UPDATE: Amy Schumer has been featured in another seemingly Marilyn-inspired cover shot, for American Vogue's July issue. (Marilyn wore a very similar red off-the-shoulder dress while promoting Monkey Business in 1952.)