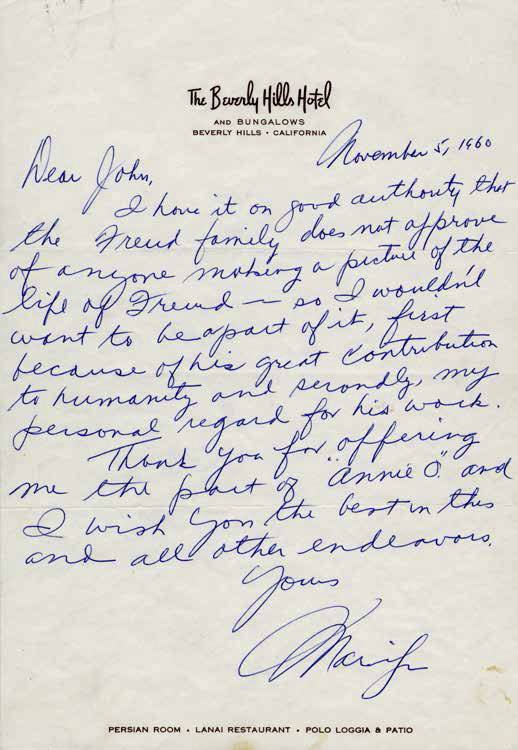 This letter from Marilyn Monroe to John Huston, in which she rejects a part in the director's planned film on Sigmund Freud (from the Margaret Herrick Library of AMPAS), was posted today by James Grissom on the Follies of God Facebook page. The letter was also discussed recently on the Stars and Letters blog.
Marilyn was advised against this project by her controversial psychiatrist, Dr Ralph Greenson, who had just begun treating her and would do so until her death, less than 2 years later. He was in contact with Anna Freud, who objected to the film being made. Marilyn had seen her as a patient a couple of times, and would leave part of her estate to the Anna Freud Children's Clinic in London.
Monroe wrote to Huston on November 5, 1960 – shortly after they completed The Misfits. Although I strongly believe she had the capacity for more serious work, I think this role would have been traumatic for her personally. It certainly was for Montgomery Clift, as he clashed with Huston many times during filming.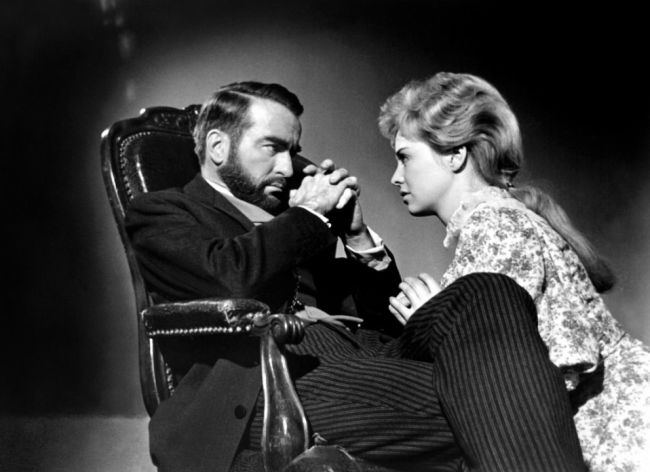 Suzannah York replaced Marilyn as 'Cecily', a character loosely based on Freud's patient, Anna O., opposite Clift in Freud: The Secret Passion (released four months after Marilyn's death, in December 1962.)
Transcript:
"November 5, 1960

 

Dear John,

 

I have it on good authority that the Freud family does not approve of anyone making a picture of the life of Freud– so I wouldn't want to be a part of it, first because of his great contribution to humanity and secondly, my personal regard for his work. Thank you for offering me the part of 'Annie O' and I wish you the best in this and all other endeavors.

 

Yours

Marilyn"