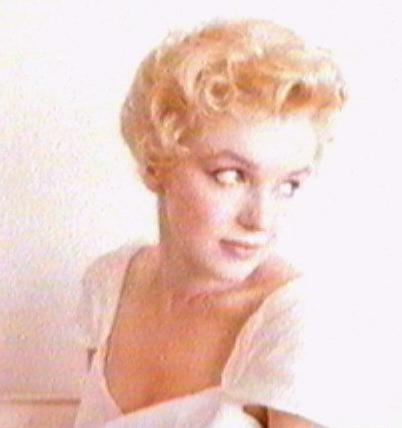 Writing for London's Time Out magazine, Wally Hammond investigates the true story behind Marilyn's visit to England in 1956.
 "Marilyn's transcendent, radiant quality is inimitable. And it would be fair to say that Williams's performance in 'My Week with Marilyn' copies but does not capture it. This is despite the efforts of director Simon Curtis and his lighting, hair and make-up team to stress 31-year-old Williams's physical similarity to Monroe. What Williams does do well, however, is suggest some of the complexities in her personality.

'Marilyn was a very curious little person,' Olivier told Michael Parkinson in 1969, 'a divided personality… She wouldn't know how humiliating she could be.'

Olivier didn't know how humiliating he could be  either. Nor did his wife Vivien Leigh, whose presence on set crushed the insecure Monroe. Reports testify to the umbrage Monroe took to the 'coldness' of the Pinewood film crew. You could even read Rattigan's script of 'The Prince and the Showgirl' as an essay on patronage, in its secondary, condescending, sense."
An additional article – first published by BBC News in April 2010, includes local people's memories of Marilyn's stay at Parkside House in Surrey.
The widow of Marilyn's chauffeur is interviewed, and her comments cast some doubt on Clark's version of events in My Week With Marilyn. An attempt to trace Mabel Whittington – named as Marilyn's English housekeeper in Randy J. Taraborrelli's 2009 biography, also leads nowhere.
However, Nigel Hammett remembers meeting Marilyn at Parkside House, while Patrick O'Shea recalls that the tennis shoes which Marilyn wore while cycling were purchased at his parents' shop.